The Amman Stock Exchange, established in 1999 to function as a regulated market for trading securities in Jordan, recently came to a crossroads: its legacy systems infrastructure with a VMware virtualized environment was reaching end of life just as it was being called on to offer more sophisticated real-time services.
The exchange's primary responsibility is to manage operations and activities of securities, commodities, and derivatives markets inside and outside Jordan. One new facility it supports is the online trading service provided by brokerage firms to customers, enabling them to trade securities by entering buy and sell orders to the electronic trading system for themselves through the internet.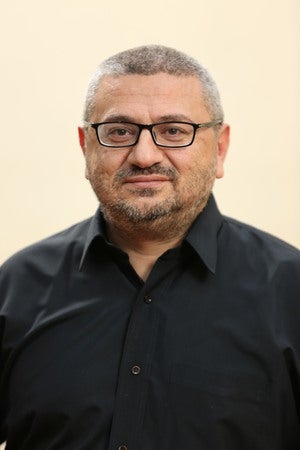 To update its infrastructure and meet new challenges in a cost-efficient manner, the exchange was compelled to adopt a modern hyperconverged infrastructure, or HCI. System consolidation for cost-efficient performance was key, since the exchange is hosting the trading platform for the entire country, and requires that everything is running in real time, points out Eng. Fadi Sodah, Director, Information and Communications Technology at Amman Stock Exchange.
The platform includes the auxiliary systems that are built around and integrated with the core trading system, the exchange web site and its associated database. End users of these applications include brokerage firms, public shareholding companies, data vendors, investors, and the Jordan Capital Market.
It is a high-pressure business. "Real-time processing is key and even milliseconds of latency are unacceptable. This warrant planning for any changes and maintenance," Sodah points out.
Legacy system prevents upgrade
The entire trading application ecosystem for Amman Stock Exchange was being run on a legacy systems infrastructure that dated back more than 10 years. The efficiency around the legacy systems infrastructure was created by building a virtualized environment using VMware vSphere on a three-tier server-storage network-SAN architecture. The challenge for Amman Stock Exchange was two-fold.
First, the legacy systems infrastructure did not support upgrade to the next, higher version of VMware vSphere. Second, it was getting more and more expensive to effectively maintain the legacy systems infrastructure. An upgrade of the legacy systems infrastructure would have meant an upgrade of the entire hardware ecosystem including servers, storage and network switches, to ensure seamless operation.
It was at this point that Nutanix, a global vendor of hyperconverged infrastructure, and in-country system integrator Protech, approached Amman Stock Exchange, explains Aaron White, Senior Sales Director METI (Middle East, Turkey and Inida) at Nutanix. "Nutanix and [systems integrator] Protech approached the customer and proposed the HCI solution that offers simplicity to build their modern datacentre," says White.
The three-tier architecture with attached SAN storage being used by Amman Stock Exchange could no longer cope with the new requirements for scalability and agility. The client-server architecture created technology complexity and siloed performance.
HCI on the other hand combines the datacentre stack including computing, networking, storage, virtualization, into a virtualized platform that is software- managed and hardware-agnostic. The benefits are much lower total cost of ownership, removal of silos, and granular scalability using software defined intelligent management.
The exchange became interested in adopting new technology built on top of software defined storage and HCI. "They were looking for an alternative solution to host their digital workload. They were looking for the best integration between their internal components as well as a hypervisor agnostic solution, where the customer has the freedom and choice to select which hypervisor, they are familiar with," White says.
Latency creates pain points
The existing systems architecture for Amman Stock Exchange also includes two datacentres that were linked through a fibre connection, creating an active-active state of high availability. This configuration allowed the data backup parameters of RPO (recovery point objective) and RTO (recovery time objective) to be set at zero, implying no data loss and no loss of time in the case of failure at either of the datacentre sites.
External SAN storage devices were also set up at both these datacentres and carried mixed workloads. The SAN boxes carried in-house development, general satellite applications, MS SharePoint, MS Exchange, and MS Active Directory workloads.
However, complexity and lack of synchronization were driving down the performance of these SAN boxes. The SAN boxes were merely providing physical storage without any intelligent software management between the virtual machines set up by VMware vSphere and the legacy systems infrastructure. The SAN boxes had a fixed set of features that did not improve over time.
Amman Stock Exchange observed performance challenges around the website and other internal applications. Troubleshooting revealed that this was due to slowness in the read-write function. "The infrastructure could not scale with business requirements and while our environment remained stable, we faced issues such as disk failure," says Sodah.
To improve this situation would have meant additional resources and overheads for automated data replication. "You would need additional appliances to orchestrate and automate," points out White.
Selecting HCI for system efficiency
Another consideration for Amman Stock Exchange was to select an HCI solution that allowed Sodah's team to continue using their existing virtualization tools. The exchange was using VMware's vSphere and vCenter virtualization tools in the legacy infrastructure, and these were supported by Nutanix.
The virtualization layer set up by VMware's vSphere abstracts the CPU, storage, memory and networking resources of the various physical hosts and presents them to the virtual machines. This means applications running in the virtual machines can access these shared virtual resources without direct knowledge of the underlying hardware.
Amman Stock Exchange selected the Nutanix HCI infrastructure solution in order to consolidate computing storage, networking, virtualization, into virtual nodes. The systems includes the Nutanix-branded NX HCI appliance built on supermicro servers creating an enterprise cloud; Nutanix Acropolis Operating System, AOS; Nutanix Move, a cross-hypervisor migration solution; and Prism Central for software-defined management and control.
Once implemented, Nutanix AOS continuously optimizes the placement of data to keep it close to the virtual machine workloads that the Amman Stock Exchange was running. This minimizes latency and improves application responsiveness. The Nutanix Prism Central management software provides a global view of the environment and ensures efficient configuration and monitoring.
The Nutanix environment created a stretched cluster across both the Amman Stock Exchange's high availability datacentres. Inside a stretched cluster, two or more virtualization host servers are part of the same logical cluster but are in separate geographical locations. A stretched cluster extends a single data site to two sites for a faster level of availability and load balancing. Stretched clusters are usually deployed where the distance between datacentres is limited.
Migration with no downtime
The actual process of migrating the existing virtual machines from the existing legacy infrastructure to the Nutanix platform was completed using Nutanix Move. Nutanix Move supports cross platform migration of live virtual machines without any downtime. While VMware's vMotion also supports a similar type of live migration, it could not be used since the existing legacy infrastructure did not support the latest required versions.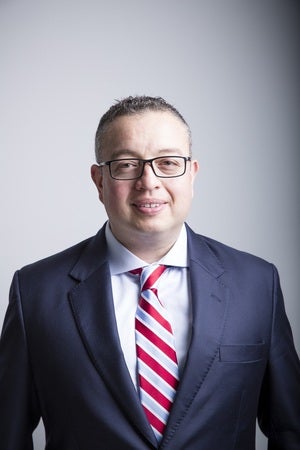 Unlike day-to-day data file migrations, the migration of virtual machines is not done at a physical level. "It is about Nutanix Move dealing with virtual machines as a logical file and migrating them from the source to the destination. It is done at a granular level," emphasizes White.
Since the existing SAN boxes supported mixed workloads, the process of migration of virtual machines was also similarly mapped, with various planned switch-overs and cut-offs. For each business application there was an internal change request that had to approved to schedule a maintenance window. For non-critical applications the cutover was during the working hours without any downtime.
Consolidating compute, storage and networking
The infrastructure revamp has allowed Amman Stock Exchange to consolidate its compute, storage, and networking into an all-in-one platform that can be controlled and monitored via a single dashboard.
"Even though we were carrying out a complete upgrade of our environment, we faced no compatibility issues. This was impressive as we were migrating complex systems, which had been running for years on the previous infrastructure," points out Sodah.
In terms of quantitative gains, there has been a huge reduction in the footprint of the two datacentres. The number of rack units has dropped from 42U to just 4U, after implementation of the Nutanix hyperconverged infrastructure solution. This has its proportional savings in energy and maintenance costs.
In monetary terms, Amman Stock Exchange, will start saving by continuous reduction of its annual cost of software licensing and service support for its legacy systems infrastructure of $50,000+.
Another benefit that Amman Stock Exchange is realizing from HCI is its ability to create a public-cloud like, seamless experience, while running on-premises. "We refer to ourselves as an enterprise cloud, and what we are trying to do is give customers a public cloud experience on-premises, where they just consume it and do not worry about all the low-level stuff," says White.
And that rings well with Amman Stock Exchange's Sodah. "Ultimately, end-users are not concerned about servers or anything else. They simply care about the performance of the app."