The leap to leadership is a big one — especially in IT. That's because the transition from IT expert to IT leader requires a significant shift in skills and a new mindset about the role technology plays in the business.
In becoming an IT leader, your technical knowledge still matters, but you'll also need to develop a deeper understanding of the business side of the organization — and acquire the skills necessary to collaborate directly with other, non-technical leaders in the organization.
As Devon Valencia, CIO at CareSource, says: The transition to leadership can be a lot like learning a new language.
"You have to do a lot of listening in that first transition to really understand," she says. "What are the norms? What do people expect? What are they talking about? At every level [in the organization], the conversation, the focus, the priorities, and the discussions should be different. It does take a little bit of time to let go of what you're comfortable with and get comfortable with the new priorities."
That process of letting go and learning anew can be profound, leading to a fundamentally altered approach to your work, says Sue-Jean Lin, senior vice president and CIO at Alcon.
"IT experts are trained in logical thinking, project management, and process orientation, which are all significant foundational skills," she says. "However, it is essential for leaders to be intuitive and understand the present and future needs of the business. Having the skill to work with ambiguity is very important. Leadership requires knowing the right questions to ask and examining problems differently."
It's all about relationships
Being a strong IT leader requires the ability to build relationships and connections within and outside the organization.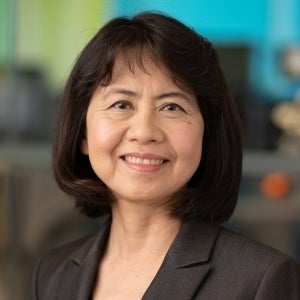 As she transitioned to the role of CIO, Alcon's Lin knew it would be "essential to establish and grow the relationships that would steward impactful results for the organization," she says. Over time, this emphasis on relationship-building has paid off for her, showing her the "value of discernment and community" in being an IT leader.
"Understanding how to leverage the knowledge and experience of other leaders in the CIO or other peer community is important," she says.
Dan Baldree echoes that sentiment. Baldree, who started out as a senior business IT consultant for Santa Clara County, moved up through the ranks over 11 years and is now the county's IT director. For him, the key to a smooth transition into leadership was "all about relationships," he says. Most of those relationships he built by demonstrating that he is a reliable person to turn to when things need to get done.
"Having been that individual contributor and being an expert, you don't just leave all that behind; you still have those skills," he says of the transition. "And if you need to step in and take care of something that needs doing, you're willing and able to do what is necessary."
That ability to jump in and help is something he now looks for in his own staff when promoting for leadership roles.
Talk the right tech talk
Communication is another key skill you will need to develop to transition into a leadership role, as you will often find yourself needing to explain complex IT topics to people outside of the technology department. Delivering the most important information in terms everyone understands can take some practice. Baldree offers some tips.
"Don't get lost in the lingo or a bunch of acronyms. It's really knowing your audience and asking who's your audience, what do they need to hear, what are they after, what are their goals and can you present things in a way that helps them get to where they need to be or you need them to be," he says.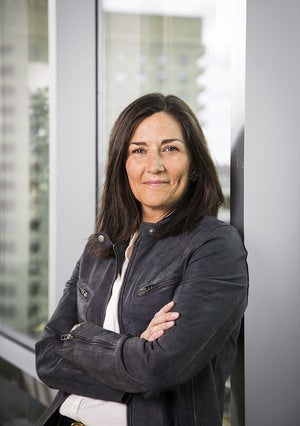 Here, developing trust is key, CareSource's Valencia says. As a leader, you'll work closely with other leaders who, in being less tech-savvy, will need to know they can rely on your technical knowledge and that you'll understand how it relates to organizational goals, she says.
"If you haven't spent your career in technology, if you're a chief marketing officer or chief financial officer or you're in a non-tech domain marketing, technology can seem very complicated and it can feel like very much like a black box," Valencia says. "The more you progress in your career, leadership needs to know that [you know] what [you're] doing and that you can help [them] succeed."
Most importantly, other leaders need to trust that you understand their side of the business — that you know what they're doing and what their goals are. Here, communicating that you know how technology can fit their needs in a way that puts the business first is essential.
"I think it's really important that you first understand the business outcomes — the technology comes second," Valencia says.
Learn your leadership style
Just the fact that you're considering a leap to leadership is a sign that leadership qualities already exist within you, Valencia says. An important next step she suggests is to find a strong mentor and be clear about your interest in a leadership position. As you start to gain more responsibilities in the organization, make sure you remain "empathetic and curious," she says, by continuing to listen and learn.
"You're not accidentally in this job" because you've "earned it," she says, but also make sure you stay open to making mistakes and growing from them. "Trust yourself and then find a community around you to help you."
Part of this process is getting a better understanding of what style of leadership best suits you. For Santa Clara's Baldree that has meant embracing a more open style. Baldree, who says he doesn't take a lot of stock in hierarchy, is sensitive to the fact that some people do. So while he doesn't focus on where people exist in a hierarchy, he knows that some people are "oriented that way" in the workplace. When engaging with people in his organization as a leader, he always tries to convey his open leadership style so people feel comfortable around him.
"There are people who might feel intimidated to talk to me just because of my title, when I don't feel particularly scary," he says. "I just have to be careful about that as I communicate."
He's especially careful about how he communicates when he's frustrated or concerned about something in the organization and focuses on monitoring his tone and language to maintain the open, friendly culture they have in the organization.
"You have to be very careful about how you communicate because I can say things that, were I in a different position, would be irrelevant, but because of the fact that I have this title and sit in this particular place, it has a lot more meaning than you might originally think," he says.
Know what you're getting into
Leadership can take a lot out of you. It's a position where you will constantly find yourself "in the care and service of others," Valencia says.
"It can be overwhelming, and it will take everything you've got, there's no way around it, and it can be the most rewarding and fascinating and fantastic experience. But it can also distract you — you have to put a lot of yourself aside," she says. "People need you and need you to be available and advocate for them, coach them, or whatever [they need]. It takes resilience. It takes energy and can be exhausting and frustrating, but it can be fantastic."
If you're interested in pursuing a leadership role but prefer stronger boundaries in your workday or enjoy the technology side more than the interpersonal side, you may want to consider further developing your expertise into a career path as an individual contributor instead.
"Both experts and leaders are critical for success: We need both; they complement each other," Alcon's Lin says. "While an expert addresses an opportunity rationally and technically, a leader sees a business opportunity more instinctively and broadly. The leader's responsibility is to understand the business imperative and connect it with the experts who will render achievement."
Thankfully, in IT, both paths offer room for growth.
Lead with authenticity
For Baldree, the decision to pursue leadership as a career path was natural for him because he liked "helping people be their best and the most effective with their skills and expertise," he says. He knew his leadership style early on and wanted to be a part of guiding the positive direction of the organization. Baldree believes "walking the walk" is an essential part of being a leader. You can't just say you want to lead without demonstrating the skills — and sacrifices — leadership requires in the workplace.
This idea of being authentic as a leader is something people can sense, Valencia says. If you're not being authentic as a leader, especially if you're mimicking another leadership style you think is effective but that doesn't come naturally for you, you're not likely to succeed in making the transition. Don't be afraid to make mistakes and to own up to those mistakes, because that's what authenticity means, she says. Authentic leaders know who they are and what matters to them, and if you don't have a strong sense for that, it can "stall you out in your leadership role," she adds.
"The most important thing is you have to know who you are. If you're trying to be a version of leadership that you've seen in somebody else [it won't work]," Valencia says. "Inevitably, people can tell when you're genuine and when you're performing."