Even as COVID restrictions begin to lift, IT teams may still get little reprieve from the breakneck pace they've maintained throughout the pandemic to orchestrate technical change. That's because, most IT executives don't believe the dust has fully settled — instead viewing IT's next phase as being primed for innovation.
"We think there's still a lot more disruption, and we see changes in early adoption on things like robotics and delivery," says Joseph Park, chief innovation officer at Yum Brands, parent company to KFC, Taco Bell, and Pizza Hut. "What that means for us is a doubling down on our pipeline of innovations."
Many technology leaders have been riding the wave of fast-pace, reactionary change for more than a year. In many cases, they were able to prove what could be accomplished with quicker cycles and less bureaucracy.
As the pandemic moves farther in our rear-view mirror, more strategic innovation is again poised to take off. The difference now is that technology leaders must sustain this exponentially faster pace by reimagining their innovation strategies, extending their operating models, and broadening their capabilities.
"COVID accelerated innovation because of the risk of not having a future business model in place," says Michelle Bazargan, senior director of strategy and innovation in Gartner's CIO research group. "The full landscape now has changed," not just technology, but customer preferences and new ways of doing business. "They don't want to be another Blockbuster."
Half of the 600 CIOs surveyed by Gartner in North America say they have increased funding for digital innovation post-COVID, and 25% say they have secured additional funding for experimental or "risk-taking" IT.
Here IT leaders describe six ways they are jump-starting innovation post-COVID.
1. Modeling physical stores in a digital lab to test innovation at scale
The innovation team at Yum Brands couldn't physically visit their stores last year to test new technology to improve drive-thru efficiency, so they created a digital lab that modeled store operations using sample video, audio, and point-of-sale transaction data to vet the new technology virtually.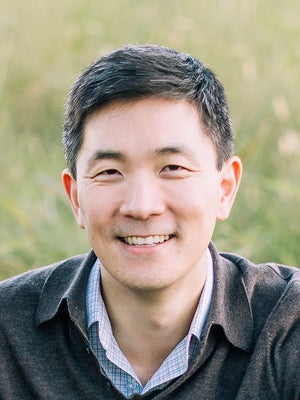 "What started as a solution for physical store access turned into a solution for scale," Park says. The process of testing new technology at one store would typically take six to eight weeks and involve finding a volunteer franchisee and then traveling to the franchise location to install and test the software. With the sample data sets that startups can access in a secure area, the process now takes about one week.
What's more, the company is now working with a dozen startups on various technologies piloting simultaneously in 100 stores across various markets. "We can see if someone is 95% accurate or 70% accurate with their technology" from the data, which makes finding the winners much faster, Park says. "We're probably working four times faster in being able to evaluate technologies," he adds.
2. Creating high-velocity engineering teams
At TIAA, remote work solidified how much faster and more productive technology teams can be when they take advantage of the cloud. "Cloud allows us to share software, pattern testing, and tools," says Scott Blandford, chief digital officer at the financial services firm, who knew that if he could get all 4,000 people on his team to harness these benefits to work differently, "that would be a massive change for us."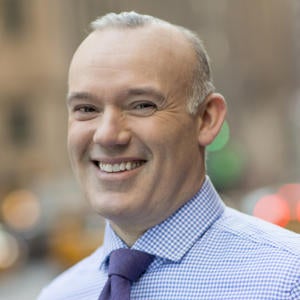 Blandford launched a high-velocity engineering learning program where internal IT staff with deep knowledge in specific areas, from rapid release to containerization to learning how to operate on function-as-a-service platforms, would create and present remote training courses for their peers.
He kicked off the program with a simultaneous learning event. Every person in his technology organization, regardless of coding ability, logged on at the same time and attended a short coding session. They each wrote a short Python program, uploaded it into a container and did a rapid release themselves. "It was a way of showing everybody that you can do it, too. IT is not that nefarious," Blandford says. The high-velocity engineering program has grown to 60 topics, and staff have completed 25,000 courses.
Large scale use of rapid-release techniques, for instance, has led to leaps in innovation. "It's about pace and being able to learn more quickly in cycles," Blandford says. "When you can only do one release a month, it's a built-in barrier to learning because 12 releases mean 12 shots at improvement. But when I can release every week if I want, I can get 52 opportunities to learn. Also, our dollars will stretch farther, so we can do more with less money."
The new way of working also gives his people more opportunities to "compose," Blandford says. "I don't have to build the whole thing myself. I can compose [code] from things other people have built internally or externally," and share innovation more easily.
3. Building innovation ecosystems
Some CIOs are finding a faster way to enter new markets or industries by leveraging external ecosystems, according to Gartner's Bazargan.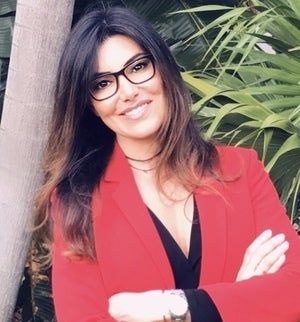 "The days of doing innovation within the four walls of an organization are pretty much over because there's so much change in the market now," Bazargan says. "Open innovation ecosystems are the future — working with startups, accelerators, schools, and universities," even other industries or sectors to establish a mutual value exchange for both ideation and execution.
Microsoft in October launched its Azure Space initiative, a set of products and partnerships designed to position Azure in the space- and satellite-related connectivity and compute part of the cloud market. Microsoft partnered with satellite companies, most recently Space X, to deliver satellite connectivity to any user that requires high-speed computing in remote locations.
These ecosystems require executives to shift their mindset about innovation, Bazargan cautions. Instead of a guarded, inward-out strategy, innovation ecosystems require a willingness to share profits, intelligence, and control. The payoff, however, is a higher level of innovation, she says.
4. Bringing in more outside experts
In the second round of a five-year strategic plan, Sunbelt Rentals CIO JP Saini realized that what got the industrial tools and heavy machinery rental company to $6 billion in revenue would not get them to the next level. "It requires entrepreneurialism at scale," he says.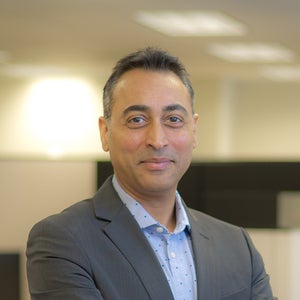 He rebranded the IT department as a technovation team, with 10 specific practice areas that focus on omnichannel/ ecommerce, customer experience, enterprise architecture, digital design, data and analytics, and others. He also brought in veterans from outside the industry to lead five of the practice areas, and the rest were filled with internal promotions.
The 50-50 formula injected a fresh knowledge base and "a bit of peer pressure" to the teams, Saini says, but it also brought confidence. "We're able to move faster, cycle up overall between 10 leaders, and quickly turn from a traditional project management mentality to an agile product-based organization with clarity of mission."
5. Merging top-down and bottom-up innovation
At the University of Texas MD Anderson Cancer Center, innovation is a very collaborative and sometimes slow process. COVID provided a catalyst for innovation by speeding decision-making and mobilizing resources faster to get things done. Now that the urgency has passed, Chief Innovation Officer Rebecca Kaul has no plans to let go of the frameworks IT used to quickly drive an agile method of operating.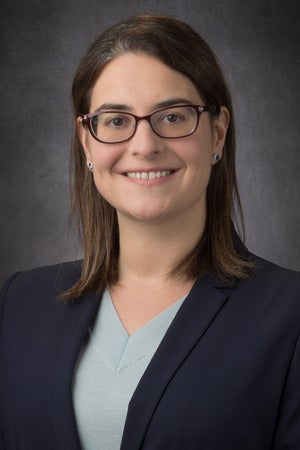 "We're instilling in the institution the notion of agile delivery where nothing is set in stone, we're moving, pushing, learning, and iterating," she says. "We continue to get perspectives and engage more and more people, but it's not a linear process of getting every perspective, defining exactly what it is and then improve it. We improve the concept and continue to iterate and engage and evolve while we're making progress simultaneously."
What's more, instead of grassroots, bottom-up innovation, or top-down mandates for innovation, they're now meeting somewhere in the middle, Kaul says. Direct executive engagement "in conjunction with bottom-up innovation enables us to act faster. Those two are meeting in the middle in a much more productive way," she says. "Once you have the groundswell support, you're getting that institutional sponsorship."
6. Establishing meaningful C-suite partnerships
The most innovative organizations have a real partnership among chief information, chief digital, and chief innovation officers, with day-to-day interaction, Bazargan says. "Many organizations are going through a lot of difficulty because very rarely are organizations set up in an agile way; they are mostly silos. This leads to overlaps between the CIO, CDO, and chief innovation officer." Without the relationship, CIOs with an operational mindset will often prove out a new technology but leave CEOs asking how to monetize it, she says.
Certainly there are politics involved when determining who should take the lead, such as who has the right seat at the table, who can drive the agenda, and who has buy-in from the leadership team.
"Business-savvy CIOs are doing great at this," she says, not just from a technology perspective, but from a business and leadership perspective. "That's how the future of the CIO is going to evolve."