Companies that have deployed 5G technology on their corporate campuses are few and far between. College campuses, however, are racing to roll out the ultrahigh-bandwidth, low-latency networks.
Institutions of higher learning from Connecticut to Missouri are experimenting with 5G networks, a move to both entice students to enroll and to give current attendees early access to the future of speedy, data-hungry applications.
Their thinking — and pitch to current and future students — is that 5G will become more ubiquitous and that graduates will have a leg up on job candidates who haven't dabbled in the technology.
"It seemed like a no-brainer to add 5G to enhance our academic offerings," says Terrence Cheng, campus director at The University of Connecticut's Stamford campus, which plans to deploy 5G+ and Multi-access Edge Compute (MEC) technology to advance entrepreneurship and innovation. Cheng expects the rollout will help students "to grow and prepare professionally."
Toward a 5G future
5G comprises next-generation wireless internet standards and technologies capable of running up to 20 times faster with 120 times less latency than 4G. Verizon, AT&T, and T-Mobile have deployed 5G networks and infrastructure nationwide, but broader rollout timelines remain unclear as standards and capabilities continue to mature and enterprises slow-walk to explore use cases.
One challenge: There appears to be little performance differential between 4G LTE networks and 5G, at least on a wide scale. While experts agree this will change — at best, by the end of 2021, but more likely in early 2022 — no tipping point appears to be in sight.
But there will be a tipping point. And universities, hungry to court the best and brightest students with a passion for the latest technologies, are banking on it.
UConn covets 5G for better data science
To prepare, UConn is building a 5G lab on its Stamford campus to support AT&T's MEC computing, a cellular network architecture that when used with 5G+ allows near real-time access to mobile applications. The technologies will connect students, faculty, and university partners via a private network, meaning the data won't be shuttled over to remote data centers. This is critical as students and faculty work together on tech-driven courses with third-party companies and organizations.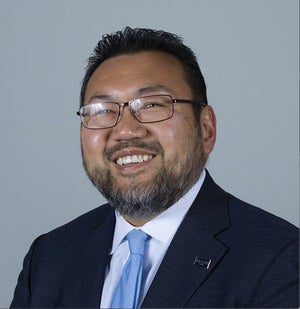 In one planned use case, UConn students will participate in a co-op in which they will learn how to build early-stage products and technology, including augmented and virtual reality (AR/VR), for real estate and construction, Cheng says. Data science–focused startups from UConn's digital incubator will conduct real-time analysis of patient data so that care can be administered sooner; the co-op will also help them improve the monitoring of severe weather so that utility companies can respond faster to power outages.
UConn's data science program will also use 5G to facilitate analytics and data visualization research across engineering, liberal arts, fine arts, and business. When the 5G lab opens, UConn anticipates working with regional companies to expose students to professional opportunities.
"5G will allow us to create more smart immersive classrooms, which opens the door on multiple levels to experimentation and new paradigms that will work for our students and the long term for the university," says Cheng, who expects the network will be fully operational in time for fall classes.
There's value in exposing students to the potential business cases for 5G because they comprise the future talent pool that will be both building with and consuming emerging technologies, says Gartner analyst Bill Menezes, who tracks the 5G sector.
Seeding an innovation lab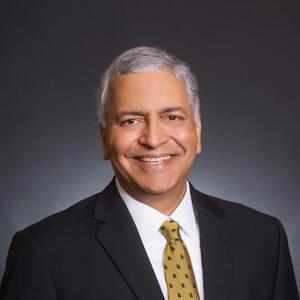 The University of Missouri is pursuing similar ambitions, collaborating with AT&T on an innovation lab to bring 5G+ to its campus. The lab will provide hands-on learning opportunities, fueling business cases for anything from drones and autonomous vehicles to AR/VR for immersive journalism, says Ajay Vinzé, senior dean and professor of the Robert J. Trulaske College of Business. The lab will also support future academic courses, including one that will explore the potential of creating kiosks around Mizzou's campus that use immersive technologies to reduce anxiety and improve mental health.
"It will be an enabler for innovation in both the delivery and consumption of higher education," Vinzé says. "This will also prepare our workforce for the future."
The innovation lab expands on a "Connectivity and 5G" course Mizzou and AT&T collaborated on in 2020. Senior students proposed practical uses for 5G in such fields as healthcare and campus security, says Vinzé of the course.
AT&T has also partnered with Purdue University and the University of Miami on similar ventures, according to Matt Hickey, AT&T's vice president of public sector, education.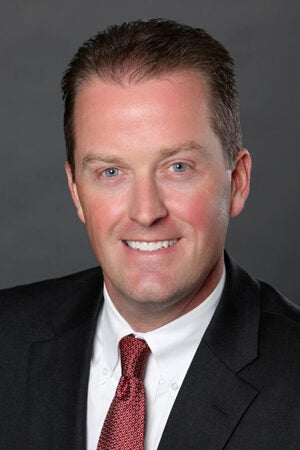 "We're at the beginning of this transformation and it's critical to nurture an ecosystem of developers, entrepreneurs, and academia, bringing all of the pieces together to ideate and develop new business models," Hickey says. "Higher education is poised to lead the way."
Corporate 5G hurdles remain
Similarities between college and corporate campuses suggest that enterprises could follow the blueprint set by the schools. But the use case for implementing 5G public networks just isn't there yet, says Gartner's Menezes. Public 5G networks are currently "catch as catch can" and scarcely better than 4G LTE networks, Menezes says.
Moreover, devices equipped with 5G cellular radios, including corporate tablets and laptops, aren't yet widely available. Another hindrance is that 5G may be overkill on corporate campuses today: Plain-old WiFi still works well enough for most companies.
"On a wide-open corporate campus, there's not that much of a benefit to migrating to 5G," Menezes says. "A lot of that will take place for a natural refresh cycle for client devices and infrastructure."
Even so, it wouldn't hurt for enterprises to consider experimenting with private 5G networks, which will enable them to control data flows while testing latency-sensitive applications for edge computing and internet of things and other areas that align with their business objectives, Menezes says.
5G innovation test scenarios abound
CIOs are especially excited about the potential of 5G for edge computing, which processes compute and storage on or close to endpoints deployed outside the data center, shortening the roundtrip that data needs to travel, fueling applications in machine learning (ML), artificial intelligence (AI), VR, self-driving cars, and robotics, among other areas. Yet such uses still require a crawl-walk-run process.
Until 2022, the main enterprise opportunities for 5G based on current standards will be limited to applications that need high bandwidth and operate in areas where reasonable 5G coverage can be expected, according to Gartner analyst Nick Jones. These include:
Fixed wireless access (FWA): Fixed broadband using 5G will be available in some cities, potentially replacing DSL or fiber to complement software-defined wide area network (SD-WAN) systems. It could be used to backhaul networks in small offices or to provide home workers with better connectivity than DSL.
High-bandwidth devices: This 5G domain includes closed-circuit television (CCTV) cameras or drones performing video surveillance or inspections.
AR/VR applications: These will become possible once devices with integrated 5G become available or when connectivity is provided by tethering to a handset.
Pilot projects for WAN or private 5G networks: 5G may replace WiFi in some large-area applications, as noted above, once a good range of 5G-capable endpoint equipment is available. In the meantime, organizations should conduct pilot projects in partnership with local operators to understand coverage and performance, Jones says.
To prepare, organizations should speak with their equipment suppliers for IT mobile devices and connected industrial equipment to understand and influence their plans to support 5G, Jones adds.