With the increase in remote opportunities, highly skilled technical employees have more options than ever when it comes to where they live and work. This can be good news for CIOs—your prospective talent pool just got significantly larger. But the flipside isn't so great—your competition for talent is now much broader than it used to be.
I recently spoke with a group of CIOs about some of the major workforce challenges IT executives are dealing with, and this talent migration issue is top of mind. While demand is up, supply isn't, and there's a real concern that organizations could lose some of their best employees if they don't take proactive steps now to shore up the culture and ensure people feel like they're valued, engaged, and growing. This is why these CIOs are going on offense, making talent the first pillar of their overall IT strategy.
"CIOs are facing a shifting environment with a rapidly growing economy, millions of unfilled positions, very strong demand for highly skilled employees, and our competition for talent is now global," says Kimberly Mackenroth, Vice President and CIO of Textron. "Employees need solid reasons to choose to work for our company, including opportunities to grow and to make an impact on the business."
With bold agendas to tackle and stiff competition vying for IT talent, CIOs don't have the luxury of waiting it out to see how things go. As John Bresney, EVP & CIO of Selective Insurance, told me, "Transformational initiatives have increased overall demand for talent. Companies need to find creative ways to retain their key talent and attract new talent in these areas or risk having to slow down initiatives due to resource constraints."
IT workers need a solid reason to stay
Your best IT employees are coming off an intense year marked by long hours and high stress. They made sure both operations and delivery of transformation efforts stayed on track. Now, many of them are worn out. Some are pushing toward burnout. As a result, their priorities and expectations are changing. And if they can't find what they're looking for in your organization, they don't have to stay. There's a world of opportunities awaiting them.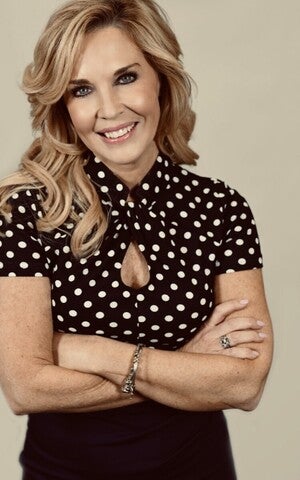 So the question is, what are they looking for? Certainly, a competitive compensation package is important, but all of the CIOs I spoke with agreed that's not going to be enough to hold onto your top talent.
Employee engagement is top of mind for these CIOs, because they know that engagement breeds loyalty, but it's not just about the tight labor market. Engaged employees are more productive, committed, and empowered, and that's essential when the business is counting on IT to deliver on important strategic projects and initiatives. This also means IT leaders need to understand what actually drives engagement.
As Misti Fragen, VP of Learning, Research, and Culture for Novant Health's Digital Products and Services (DPS) organization, points out, location and perks don't create engaged employees. Engagement comes from opportunities, purpose, flexibility, and balance. "As we talk about engagement, we need to recognize that this is more than simply finding out if someone likes their job," she says. "We need to make sure employees are feeling connected to others, listened to and appreciated, supported by leadership, and working together around work-life balance and a common mission of a team and the company as a whole."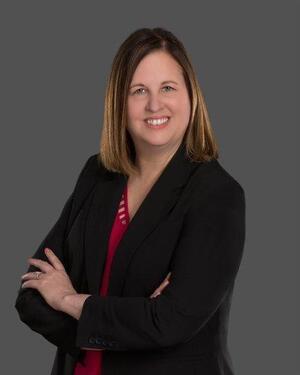 At Textron, strategic actions are framed with the phrase "Succeed with People," which means they invest in the technical, professional, and leadership skills to drive strategic business outcomes, and they create an environment where employees feel like they are welcomed, valued, and respected for who they are, says Mackenroth.
"By having this sense of belonging," she says, "our people will be free to share the thoughts and ideas that enable us to be innovative and achieve great things together."
Hybrid work creates complications
It's one thing to build connection and foster a collaborative spirit when everyone's in the office together all the time. It's another thing entirely when your workforce is remote. Most experts predict remote and hybrid environments will remain the norm even after the pandemic winds down—and most employees are expecting it. New research by Microsoft found that 73% of workers want flexible remote work options to continue.
Employees want it, technology is enabling it, but engagement isn't a given. Whether the team is co-located, fully remote, or a hybrid of the two, it still takes intention to build the kind of culture that people want to work in. At Subaru, which expects employees to be back onsite most of the time, an employee experience that emphasizes learning and innovation is central to Steve Kent's efforts to build a Subaru IT brand.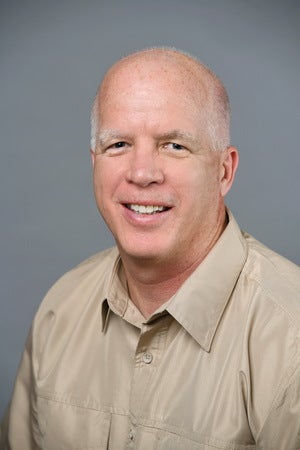 "Our digital transformation journey will include input from many IT members. We value innovation and technology improvements, and that will help attract people into our IT department," the Subaru Vice President and CIO says. "We've tried to build on a camaraderie mindset where every voice is important and we value their input."
Mackenroth is also focused on delivering a seamless employee experience across the global enterprise, but like many other IT leaders, she's concerned about what can be lost when everyone's working remotely.
"Our culture is highly collaborative, so ad hoc conversations are important, learning from others is imperative, and face-to-face conversations build productive working relationships," she notes. While technology can't fully replace the in-person experience, it is helping Textron's dispersed teams connect and collaborate more effectively.
Of course, technology is just the tool. When it comes to sustaining a results-driven culture, Fragen sums it up with this simple equation: "Culture is driven by leaders: Leaders drive culture, culture drives engagement, engagement drives results."
Can you get that same level of innovation and engagement with a fully remote team? Kent thinks so. "Yes, it can be done," he says, "but it requires managers to really engage even more than when the team is together. Communication is always the key."
A leadership wake-up call
All of this adds up to some harsh truths for today's leaders. Everything in this environment has changed, and leaders—who are so pivotal to keeping talent engaged—need to focus on some changes themselves. In fact, when it comes to addressing the needs of today's workforce, the Microsoft study concluded, "Leaders are out of touch with employees and need a wake-up call."
For starters, Fragen says, leaders need to instill trust and be more intentional in their conversations with their teams. They also need to loosen up a bit. "Allow flexibility. Stop measuring productivity in an 8 to 5 model and look at the outcomes instead. No one wants to be looked at as just a means to an end, a cog. Teams that feel supported will stick with leaders even in the most difficult times."
Mackenroth, who says giving managers tools and training to better engage with their employees has been key to retention at Textron, agrees that flexibility is key. "That means different things to different people," she notes, "but I encourage managers to work with their direct reports to find ways to meet the needs of our business while also maintaining a healthy work-life balance."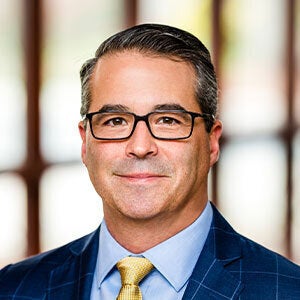 There's another critical area that managers need to pay attention to, and it's one that many lost sight of in the frenzied pace of the past year: developing their employees.
"We found that, during the pandemic, while productivity remained high, most of the conversations between managers and employees were directly related to tasks, projects, and meeting execution commitments, and it was missing the emphasis on talent and career development," Bresney says.
Closing the skills gap
The last year has accelerated many companies' digital transformation initiatives as they quickly deployed new solutions to address remote work and modernize IT infrastructures. These leaders are now shifting their focus to building the new mindsets and skill sets they believe are critical for a future-ready IT workforce.
When it comes to engaging and retaining your top talent, this presents a huge opportunity, because your highly skilled tech workers are eager to keep growing.
"As has always been the case, technical workers place a high value on keeping their skillsets relevant," Kent says. "We need to introduce them to new tools and technologies. It also appeals to them to be working on relevant challenging projects."
Kent says Subaru is just as focused on developing and improving the "soft skills" and leadership skills as they are technology skills. He and Bresney both are investing in the development of consultative influence and relationship-building skills to change how IT shows up, engages stakeholders, and drives impact as critical business colleagues.
Bresney adds that mentorship has been a particularly valuable career development and engagement strategy at Selective, where mentees are matched with a manager outside their reporting relationship. It's been equally beneficial to the mentors. They're learning more about what's happening outside their departments and what kind of similar discussions they should be having with their own team members.
At Textron, Mackenroth says managers work closely with team members to create a development plan that focuses on continual growth so they can take on new challenges and opportunities. These plans might include stretch assignments, lead roles, project roles, technology team assignments, training forums, communities of interest, and other programs in addition to taking on new roles entirely.
Novant Health provides ongoing skills training, leadership development, and other learning opportunities, including "virtual coffee breaks," game times, mindfulness practice, virtual tours, and team-building exercises, as well as ongoing communication around areas of self-improvement, mental health, and work strategies. They are also planning to launch the Novant Health DPS Academy to equip their leaders and staff with the skills they will need to increase relevance, impact, and overall engagement.
Don't wait to engage your best people
The IT talent battle is heating up, but one of the best ways to win is to engage, develop, and retain the talent you already have. These CIOs are already ahead of the curve with clear strategies in place to make sure they're building the cultures that people want to work and grow in, whether the team is onsite, remote, or a little bit of both.
With bold agendas on deck, they know there's no time to waste.
"Developing loyalty and improving retention requires you to improve employee engagement, increase the sense of empowerment in your talent, and align current responsibilities and opportunities to their career and life aspirations," says Bresney. "And this takes time. If you wait for leading indicators to emerge, it is too late."