The events of the past year have underscored the fact that digital transformation is critical to the success of organizations across industries. Yet despite the clear and urgent need to leverage technology to support business during the pandemic, a new survey of technology leaders finds that boards are still creating significant roadblocks in digitization strategy.
The pandemic pushed technology executives including CIOs, CTOs, and CSOs into the limelight as transformation roadmaps were drastically accelerated to deal with the crisis. Digital transformation projects that may have been considered "nice-to-haves" in 2019 quickly shifted to "essential for business continuity" as health and safety regulations saw workforces take refuge in home offices as the global health crisis took hold.
The changing role of the CIO
In the fourth edition of its biannual "Digitization on Boards" survey, Amrop asked C-suite and board-level technology leaders to report on their own competencies (strategy, organization, culture, and skills) as well as their organizational context — for example, their relationship with their executive board. Responses from high-performing organizations (those that showed growth over the past three years) were then compared to responses from low-performing organizations (those that showed a decline in growth over three years.) Seventy percent of respondents were from Europe.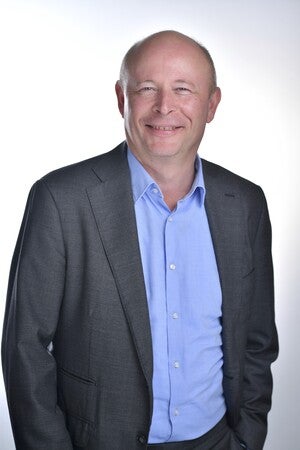 While the role of the CIO has become increasingly central to the development of overall business strategy, the Amrop report reveals a surprising trend. Across high-performing and low-performing organizations alike, executive boards tend to act as roadblocks rather than enablers of digital transformation. In fact, 70% of digital leaders in the study have expressed frustration with their board this year.
In fact, the study identified a variety of perceived obstacles to digital transformation that originate with the executive board. These frustrations held true regardless of the organization's performance, and was dubbed by Amrop as "the Pyramid of Digital Frustrations."
Only 30% of respondents agreed that their board understood the challenges of their role or supported them in carrying it out, indicating that a vast majority of digital leaders do not feel any support from their executive board.
The report goes on to outline that 60 % of digital executives report a "digital impatience" on the part of their board, as well as a lack of realism when it comes to digital initiatives. As many as half of digital leaders surveyed felt that their boards lacked long-term vision, rarely paying attention to the future benefits of digital investment.
"Digitization is often seen as a cost factor," explains Amsterdam-based Job Voorhoeve, Global Digital Practice Leader and Partner, Professional Services Practice at Amrop. "Boards are willing to invest in specific projects, but they are not prepared to put funds and resources into new business models and enter new markets to create growth."
Report findings reflected in the field
On the ground, CIOs in the region agree with the findings of the Amrop report.
Founded in 2006, VTTI is now one of the fastest growing storage providers for energy and other essential products like chemicals. One of Amrop's "high-performing" organizations, VTTI is one of many businesses whose digital transformation roadmaps were accelerated as a result of the COVID-19 pandemic.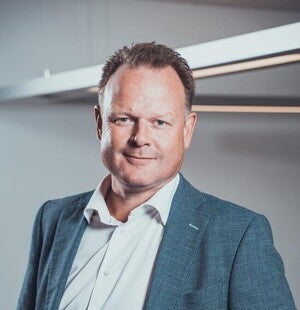 "Like most other companies we have invested in our infrastructure and resiliency to keep our operations running whilst the majority of office workers worked from home," says VTTI CIO Hans Geurts. "We are a non-conventional company in a conventional industry and our ways of working and doing business have become increasingly digital. At the heart of this lies our ability to use technology, data and information to continuously improve."
Businesses need to focus on tech competency
When it comes to transforming boards into enablers of digital transformation, the Amrop report and perspectives from the field are aligned — digital competency is key for successful digital transformation now and in the future.
"This region has an aging population and low unemployment rates, so one of the major challenges for digital transformation is finding and keeping the right digital talent," says Voorhoeve. "Also, larger corporations are moving their headquarters out of the Benelux to other regions, impacting the presence of larger system integrators and technology suppliers."
While Voorhoeve emphasizes that corporations shift their headquarters for a number of reasons that aren't necessarily unique to the Benelux region, it should be noted that the regional talent gap may be a contributing factor. Organizations frequently express frustrations in attracting and retaining employees with skills in emerging technologies, with thousands of ICT jobs going unfilled in the Netherlands alone. This increasing need for digital talent in the region may be apparent in the makeup of the region's executive boards.
"The speed of developments of new technologies requires that you have digital talents in your organization that can quickly find the business value for these technologies and identify opportunities globally," Geurts says.