The ripple effects the COVID-19 pandemic won't be fully understood for years if ever, but the boost in digital channel consumption in most sectors has been edifying. With contactless service in high demand, every business is taking the "tap here for X" approach popularized by the sharing economy. You can now add appointments to the list.
The American Automobile Association (AAA) is piloting software to dispatch the optimal roadside assistance associate to the right member at the right time, which is critical for an organization that fields 32 million service calls annually nationwide. The software offers more agency to members, many of whom have grown averse to calling service lines only to be kept on hold, while helping AAA better allocate resources. Such "self-service frees my capacity," while offering convenience to the member, says Shohreh Abedi, AAA's executive vice president and chief operations technology officer.
This isn't a trivial consideration at a time when consumers are growing weary of analog transactions and COVID-19 has obliterated most of the hesitancy around adopting digital channels, as senior technology leaders at Bank of America, Signet Jewelers, and other organizations have noted.
Indeed, the number of service events from AAA members requesting help from home, largely to address battery issues as vehicles sat idle longer than usual, surged to more than 50% from 35%, Abedi says. Yet less than 5% of calls are set up as an appointment. The opportunity for self-service is promising — if only more members would seize it.
An app for appointments only
AAA hopes more of its 10 million members will use Appointment Assistant, an add-on for Salesforce.com's Field Service application, to easily request and track service from the web or AAA mobile app. When a user requests service via the Assistant, they can view the name and photo of their assistant, his or her real-time location via a digital map, and expected arrival time. And it's just as easy to cancel an appointment request. AAA values this highly, as it frees up technicians to move on to handle another service event, Abedi says. Since piloting the software earlier this year, AAA has clocked a 10% to 15% dip in service response time.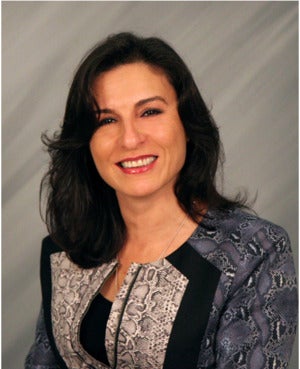 It's a marked change from the traditional phone-based process. Even in 2021, most members call the number on their AAA membership cards and are routed to a dispatcher who fields and asks questions about their vehicular concerns. The dispatcher then reaches out to one of the AAA fleet drivers or local contractors to see whether and when they can service the vehicle, sometimes with the member on hold, sometimes disconnecting only to call the member back later with confirmation and relevant details. "These hand-offs and back-and-forth cadence have been done for the past 45 years," Abedi says.
As organizations continue to support remote workforces, the opportunity to schedule appointment calls will improve the member experience, while "allowing us to prioritize true emergencies versus flexible windows of appointment times for our members who are safe and at home," Abedi says. Appointment Assistant "fits in quite nicely with my roadmap for digital capabilities."
What Abedi is shooting for is a much more automated customer experience, using software to triage basic problems, such as lockouts, flat tires, and dead batteries, while leaving more challenging problems — harder-to-diagnose engine troubles, for example — for escalation to humans. To that end, AAA has incorporated chatbot and other artificial intelligence technologies into its digital mix to cover all of the channels its members may wish to use. "My intent is to increase our digital capabilities," Abedi says. "We can shave off time being able to get to the member faster."
Death knell for 'drop-ins'?
Consumers have booked significantly more appointment experiences for deliveries of food, merchandise, and other goods during the pandemic, when the notion of an "drop-in" isn't very comfortable, according to Eric Jacobson, Salesforce's vice president of product management for Field Service. And he expects appointment scheduling via digital channels to become peoples' preferred option, even after the pandemic subsides.
"Appointment Assistant is about bringing that Uber Eats-like experience to field service," Jacobson tells CIO.com. As long as service is solid, consumers will come away with a more positive impression and therefore be more likely to continue to transact with that brand, he adds.
This hasn't always been the case for field service, traditionally viewed as indifferent to customer sentiment. For the past few decades, field service has been treated as a cost minimization exercise — a way to get goods or services from point A to point B in the least expensive way possible, Jacobson says.
But as consumers have come to expect companies to deliver digital services in recent years — thanks to Amazon.com's surprise and delight convenience factor — CRM has become more critical to the field service sector, paving the way for the introduction of technologies such as Appointment Assistant.
The software has also caught on at CarMax, which quickly moved to curbside delivery to let shoppers test drive cars amid the pandemic, Jacobson says. "The pandemic accelerated a transformation," he says. "It did not create a scenario where things will go back to the way they were in 2019."
At AAA, field service automation is an extension of the company's evolving strategic relationship with Salesforce.com, which includes deployment of CRM software to garner a more holistic view of the organization's relationship with existing members and to identify and court potential customers, Abedi says. As part of its omnichannel strategy, AAA is leaning on Salesforce.com to make it easier to track customer activity started in one digital channel and completed in another.
"The whole key is to focus on the member and deliver the most positive experience and the quickest resolution," Abedi says.