The month of March is much busier than the previous years for everyone as the whole world fights against coronavirus (COVID-19) since its outbreak in January 2020.
India is gradually witnessing a steady rise in the positive cases for the past couple of weeks. Amidst the COVID-19 scare, technology giants are optimistic about the enterprise IT market in India for 2020 and beyond, with Salesforce, Google Cloud, and Xerox announcing their new India leaders this month.
The 18th of March 2020 witnessed the announcements of Arundhati Bhattacharya appointed as CEO and Chairperson at Salesforce India (from April 2020), and Karan Bajwa as the new India managing director for Google Cloud (immediate effect).
Arundhati is a highly experienced business leader and finance authority, previously Chairperson of the State Bank of India, India's largest public bank. A senior leader with over three decades of leadership experience, Karan joins Google Cloud from his previous role as Managing Director for India and South Asia at IBM. He has also worked with Microsoft as India MD and Cisco Systems in India and Singapore.
The appointment of the industry heavyweights highlights the impetus by tech giants Salesforce and Google Cloud to dominate the emerging cloud market in India and lead the company's growth and expansion across the market largely fuelled by businesses accelerating their digital transformation journey.
Digital technologies like data analytics, AI/ML/RPA, cloud, and customer experience (chatbot, mobile Apps) are the critical tech investment, according to the 19th edition of IDG State of the CIO 2020 survey by CIO. In India, the stakes in the cloud (non-SaaS) by Indian IT leaders and CIOs are expected to almost double this year as per the survey's Indian edition. Last year nearly 17% of survey respondents had cloud as a tech investment, and the latest version (2020) has that figure rise to 31%.
With improving customer experience as the number two priority for global and Indian IT leaders as per the survey, India's growing economy with burgeoning smartphone users and digitally connected millennial spells good opportunities for technology OEMs and their latest technologies.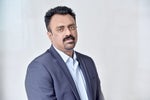 In the first week of this month, Xerox India, too announced Leo Joseph as the new India leader. In his role as Managing Director, Leo will be responsible for furthering the company's success and delivering on its business strategy for the India and South Asia market.
Xerox has long defined the modern work experience while inventing the copier, Ethernet, the laser printer, to name a few as the workplace technology company builds and integrates software and hardware for enterprises large and small. Leo comes with over 28 years of extensive leadership experience and an in-depth market understanding to propel Xerox into the next phase of growth in the country.
Leaders Speak
Salesforce is accentuating its Customer Relationship Management (CRM) portfolio to create a 360° view of their customers in the digital age by taking advantage of powerful technologies—cloud, mobile, social, internet of things, artificial intelligence, voice, and blockchain. "India is an important growth market for Salesforce and a world-class innovation and talent hub, and Arundhati's leadership will guide our next phase of growth, customer success, and investment in the region," said Gavin Patterson, President, and CEO, Salesforce International.
In 2016, Salesforce opened a new Centre of Excellence in Hyderabad and expects to add 3,000 jobs across the region over the next three years, making India a leading global talent and innovation hub for the company. Salesforce and its ecosystem of customers and partners in India is expected to create over $67 billion in business revenues and 548,400 new direct jobs by 2024, according to research by IDC.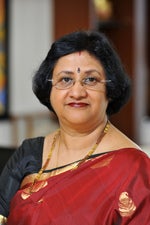 "Salesforce is a company with an impressive track record in supporting the digital transformation of its customers with world-class technology, and there is an incredible opportunity for future growth in India," said Arundhati Bhattacharya. "Salesforce has also shown that it is guided by a core set of values and a mission to do good in the world and I could not be more excited to join the Salesforce team to ensure we capture this tremendous opportunity and contribute to India's development and growth story in a meaningful way. "
Earlier this month, Google Cloud announced plans to expand its presence in India by launching a cloud region in Delhi, adding to its Mumbai region, which opened in 2017.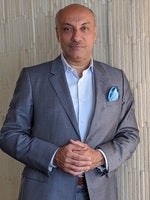 Karan will be responsible for driving all revenue and go-to-market operations for Google Cloud's extensive solution portfolio that includes Google Cloud Platform and G Suite. Karan Bajwa, Managing Director, Google Cloud in India, said, "I'm very excited about this new challenge, and I look forward to extending Google's global momentum in India. Leveraging cloud computing technology to modernize and scale for growth is on the agenda of almost every enterprise CEO, and CIO and Google Cloud is committed to help every organization accelerate their digital transformation."
Google Cloud's field sales, partner and customer engineering organizations in India will also report to him, and he will advise Google Cloud's continued work with the local developer ecosystem and India-based Global System Integrators (GSIs).
Rick Harshman, Managing Director of Google Cloud in the Asia Pacific, said, "Karan is a veteran in the industry with a proven track record of building and growing successful enterprise businesses. His experience will be a tremendous asset to Google Cloud's business, our partners, and our customers as we embark on this next phase of growth."Google Cloud's field sales, partner, and customer engineering organizations in India will also report to him, and he will advise Google Cloud's continued work with the local developer ecosystem and India-based Global System Integrators (GSIs).
The month of February too had many high profile executive movements across technology giants. In February 2020, Rajeev Mittal was appointed as managing director for India and SAARC at Autodesk. Cloud security company CrowdStrike announced Nitin Varma as India MD on the 18th of February this year. Search & AI-Driven Analytics company ThoughtSpot has aggressive plans for the India market as the fast-growing unicorn appointed its first country manager for India Arun Jain in mid-February this year. Data management company Cohesity hired Sunil Brid as a country manager or India wherein Sunil earlier with Infinidat and Nimble (HPE), is now Managing Director India and SAARC for the company.