New Zealand Trade and Enterprise has more than 1000 staff across the globe, and currently, three-quarters of them are working from home due to the COVID-19 crisis.
"We haven't had any calls or support issues, which is amazing," says Richard Kay, chief digital officer at NZTE, New Zealand's international business development agency.
Kay says easing into teleworking for most of their staff was made possible by steps they took more than three years ago.
At that time, he says, NZTE made a "very conscious strategy" to do two things around technology.
Now that the basic infrastructure for remote work is in place in most organisations, the CIO's next step is to ensure fundamental digital collaboration skills are in place and a culture of network leadership is established
"First, we want to make the internet our network rather than the traditional wide area network," he shares.
"We want all devices to connect to whatever they need over the internet, rather than a private network or a wide area network, but doing it securely, and we achieved that."
The second was turning all their applications into web apps. "It does not matter what device you are on, so long as you have a browser, you can work."
"So, the consequence today, anyone can work from anywhere. All they need is an internet connection, and a device with a browser, and off they go. It is all very secure," says Kay, who is among the New Zealand CIOs interviewed on how organisations are responding to the push for working from home as the coronavirus continues to spread.
He adds, "I think we are one of the few, and I think the only government agency that can actually do this."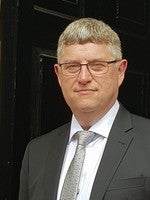 Like NZTE, Stats NZ has had a headstart in teleworking on the back of the agency's rapid response during the November 2016 earthquake.
The Stats NZ office in Wellington was among those heavily damaged during the quake. The new offices were set up and connected to the shared services within days of signing the lease, compared to several weeks in the old system.
Chris Buxton, chief digital officer at Stats NZ, says some of the calls they made after the earthquake are now helping them ease through the growing call for teleworking in the light of the COVID-19.
At the time of the earthquake, their decision to mobile enable the organisation stemmed from the reality that staff were distributed in multiple temporary locations.
"Our unique circumstances were the catalysts or drivers" for the changes, he says. "What it means for us today is that our staff are not location dependent, they can work anywhere at all, in any way."
"Definitely, as we prepare for an agency that may be all working from home, we find ourselves well-placed to respond," he notes. "We have all the technical capabilities we need."
He says Stats NZ has gone a step further, with cloud-based alternatives for key systems in case they have any capacity issues.
"The challenge for staff working remotely is cultural," he states, on a key lesson learned from the shift.
"A lot of times, public sector workers are not used to collaborating digitally, they are used to face-to-face interactions."
Buxton says staff now see the importance of digital collaboration and the need to accelerate it. "They are now enjoying the experience of using those [collaboration] tools."
He adds that they are currently doing tests around the organisation to validate and identify issues such as health and safety for staff working from home.
"Organisationally, we are very confident our systems are in a position where they will sustain everybody working from home," he says.
"We believe this will be quite a big cultural shift for the organisation if we have to have a workforce working remotely for an extended period," he says. "I think most people who get comfortable working from home will change the nature of the business for us."
It will also impact how Stats NZ interacts with citizens and respondents to their surveys across households and businesses.
"Certainly, we are looking at how do we support the broader government system through data, and how do we improve the availability and responsiveness of data to support that? "
The 'watercooler effect'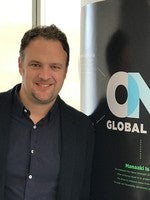 Richard Kay says that because NZTE has a dispersed workforce, staff is fairly used to working remotely.
"When you are working from home or remotely, one of the things you lose from a cultural perspective is what I call the 'watercooler effect'," says Kay.
"When you are sitting in the office, you hear things, whether consciously or subconsciously, of people talking about issues and all sorts of stuff around the office. That all helps build the sense of connection."
To address this, he says, they deliberately help staff "work out loud".
This means having online channels where staff can chat about what they are working on and publicly asking for help from people across the organisation and sharing things with them.
"We help people set up those sessions," he shares.
People talk through those channels first thing in the day. "It is almost like a watercooler effect where people are walking in and out of the tearoom."
Kay explains they continue to further develop the collaborative environment across NZTE.
"One lesson from this is it can be quite hard to do 'co-creation' when you are working remotely," he says.
"What I mean by that is it's hard to run a workshop where you put Post-it notes on the wall when teams work together."
"We are looking at ways from a cultural perspective and a tools perspective around how do we increase co-creation activities remotely or virtually?"
Risk-based approach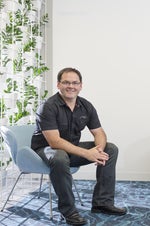 Like Kay, David Kennedy manages a global team at Transaction Services Group.
"The role of the global CIO means that I am currently preparing for the entire global workforce to work from home should the need arise," he says.
TSG, with headquarters in Auckland, provides integrated payments, software, and value-added services to help gyms, community clubs, and childcare centres manage their members and customers. It operates across Australia and the UK and has customers in Japan, Europe, and the US.
"As leaders, it is very important to be calm in these situations," he states.
"Remaining calm and using a risk-based approach to make sure you are addressing the highest risk as a priority are key."
In the case of TSG, the leadership focused on three main themes to help their teams across the globe, explains Kennedy.
The first one is using business impact analysis (BIA) that is contained in the business continuity plan which lists the business-critical processes.
The second is being clear on their communications, and third is to be decisive in their decision-making.
With these in mind, the team chose working groups to represent all their TSG companies.
Kennedy and the other executives work with each of these groups to make sure they invoke the business continuity plan effectively and efficiently.
"This involves regular contact with the teams to collaborate on this moving issue," he says. "We make sure we are prioritising critical processes and technologies, and the information that is required to fulfil those processes remotely."
According to Kennedy, the coronavirus outbreak has brought out some technologies to the forefront.
"We have cutting edge remote working technologies from AWS to allow our workforce to use their home devices to securely connect to work productivity tools," he says.
This is through a remote desktop solution called WorkSpaces.
"Some of our workforce, who do not have laptops, can go to their home machine and go to WorkSpaces in a secure manner and operate as part of the group."
TSG has implemented global collaboration tools and are using these tools to maximise productivity across each team.
"We are also going through monitoring capacity of network traffic and making sure we can service everybody."
"The priority for us is Europe," he says, of their biggest customer base, and where they will be testing 100 per cent of their workforce working from home in the next few days.
"I personally think this is going to be a generational impactful event," says Kennedy.
"It is going to push companies to become better managers of remote workforces, it is going to push board members to consider the investment in business continuity," he says.
"In the future, we will have more confidence to remain productive in the industry when we have a distributed workforce, and we will see potentially new business models developing from this event."
Elevating business continuity discussions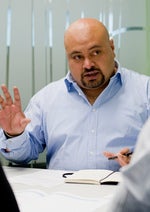 Former Defence Force CIO Victor Vae'au says the coronavirus pandemic highlights the disaster recovery and business continuity issues that CIOs should be discussing – and working – with the boards and executive teams.
"BCP and DR are just becoming part of BAU and are actually designed into the ecosystem," says Vae'au, now co-founder of Sterling Group and a business transformation consultant.
"What we need to think about is breaking the norms of strategic consideration and going, okay we all know we have a BCP, but what are we doing it for, and to think more about resilience."
From a CIO perspective, this means thinking about how to build resilience into the architecture and design of the systems, says Vae'au.
"That is what we discovered with COVID-19 scenarios," he notes. "While the issue is with the health sector, it has got an impact on the broader sector, such as telecommunications and resourcing."
"Especially in a digital or online world, you really need to have done either smart disaster recovery or resilience- based business continuity programmes."
For example, rather than having a traditional set of a primary or failover site on the backend, you really must go back to the supply chain of applications and make sure you really designed high availability for load share.
"When people start using Zoom or Skype, how will this impact the network, your commercial licensing?"
Think about security, he says. "What information should be available to people that they are downloading to their home?"
"If COVID-19 doesn't teach us about resilience, I don't know what will."
Strategies for remote working
Industry analysts reiterate the imperative of addressing the impact on the workforce as organisations ramp up work from home and learn from home programmes.
"Now that the basic infrastructure for remote work is in place in most organisations, the CIO's next step is to ensure fundamental digital collaboration skills are in place and a culture of network leadership is established," says Dion Hinchcliffe, vice president and principal analyst at Constellation Research.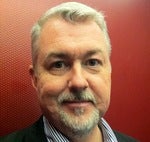 Hinchcliffe says many of the digital workplace vendors he has spoken to tell him they are getting requests from senior leaders for change management strategies and executive coaching on how to use these tools.
"The new reality is that remote work requires skills that are different from what we see when we are in the office, working in person," he points out.
"Remote workers in field offices are famous for being neglected, because if you are not in the conversations that matter and you are not in the hallway, not overhearing things, you are disconnected.
"You are not getting the information you need to perform at your best. So how do we prepare the culture that makes up for that?"
"We want to make remote work as productive and you can argue that you can make it more productive as in office work," he says.
He shares four strategies for remote working, which must be tackled in this order.
The first, according to Hinchcliffe, is to create a safe and effective foundation for remote digital access.
Second is to provide access to productivity, line of business applications, and communications and collaboration tools. "Depending on the organisation, if you are moving to cloud or SaaS, you are in better shape."
Third is to develop and cultivate effective remote working skills.
And fourth is to proactively foster a remote working culture and mindset.
He says CIOs must follow through the last two strategies until they are commonplace. "This is the hardest part, since it invokes changing people, not the technology."
Hinchcliffe calls on CIOs to work closely with the head of human resources and corporate communications to pool resources and core competencies to drive rapid shifts in process, skills, culture, and mindset.
He says organisations should also be aware of the '50-foot rule'.
It means people who are not within 50 feet physically are more likely not to collaborate. "Being inside that office is serendipity," he says. "Workers that are not co-located strongly tend not to collaborate together."
Special care must be taken not to lose this valuable aspect of teamwork, he says. "Surmounting this obstacle is now possible with social technologies."
The 'remote-first' approach
Andrew Hewitt, analyst at Forrester, says to implement a successful flexible working environment, the organisation must address four areas and use these to inform decision-making.
These are structure, culture, technology, and compliance.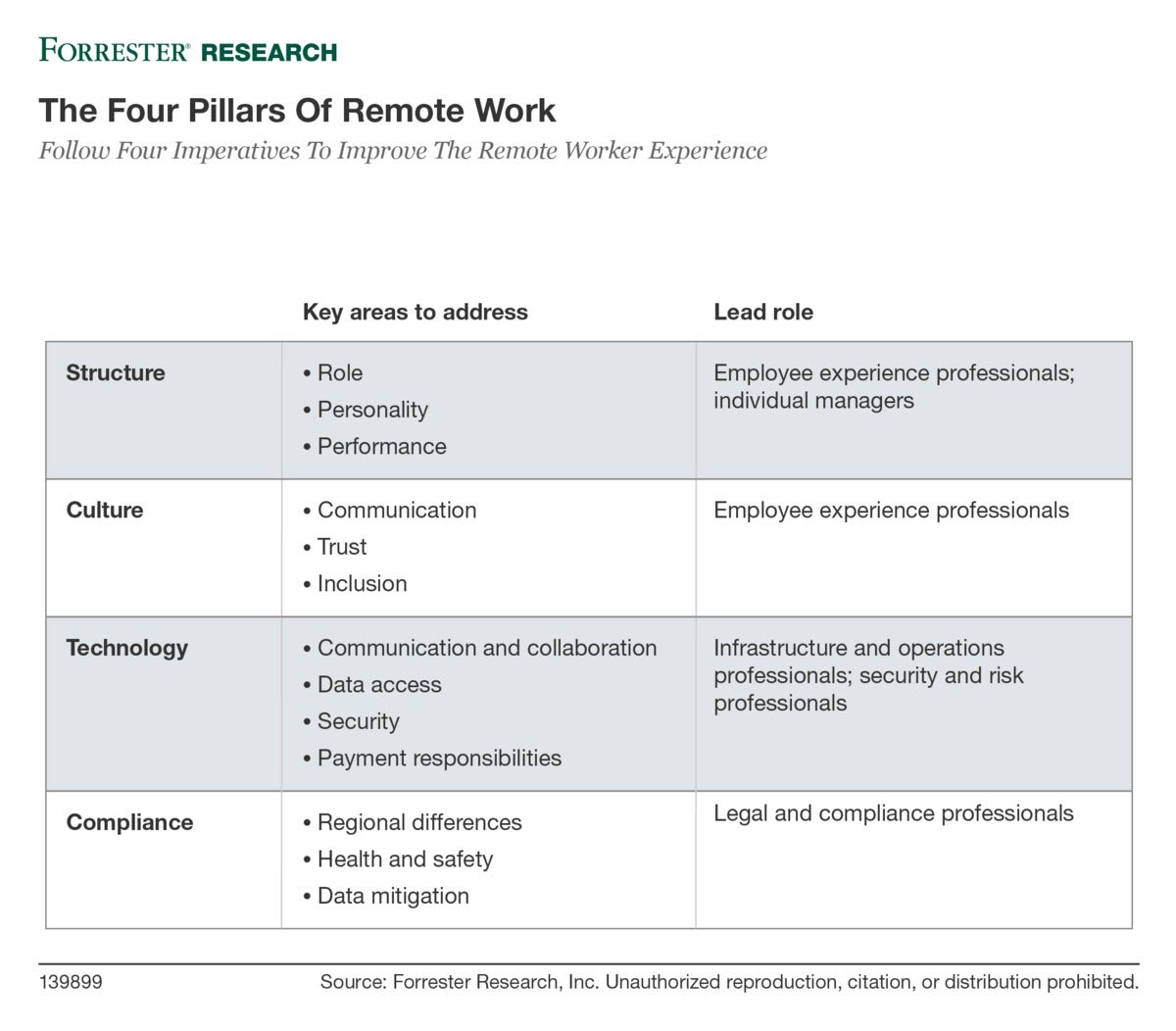 The largest barriers to successful remote work programmes are sub-optimal remote technology, lack of structure, and an inherent cultural bias against remote employees.
"Organisations need to take a remote-first approach to technology and culture to level the playing field between office workers and remote employees," Hewitt points out.
Whether an organisation has remote workers or not, he recommends holding a formal employee journey mapping for key tasks.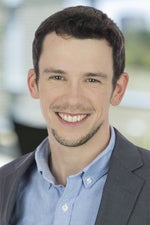 "This will help you see what employees really do as they perform their work and interact with the people, processes, and technologies in the organisation," explains Hewitt.
Some questions they can ask: Are employees satisfied with the remote technology provided? What specific pain points do they have when collaborating with office-based employees? How does culture inhibit or support their employee experience?
"One of the biggest things in remote work programmes is loneliness and not feeling connected to your overall environment," he says.
"Amp up enterprise social channels to keep employees connected," he further advises.
"Really ensure people know where to go and get up to date information on the state of the virus, any updates from a business perspective regarding travel, and new policies.
"Making sure you are cognisant of that human element, that need for connection, is really important from a technology standpoint when it comes to remote work."
You might not know all the impacts your employees experience, as circumstances can shift…CIOs can help mitigate some of the stress by empowering a work community for support and by allowing work flexibility.
Gartner analysts Christine Struckman and Matt Hancocks stress the importance of creating a psychologically safe workplace that addresses the emotional issues in order to promote a resilient workforce as the COVID-19 crisis unfolds.
Employees are distracted by the health risks and daily needs of their families, and they will struggle to integrate work requirements with home-life concerns.
At the same time, they are afraid of the potential impact of the coronavirus crisis to their livelihood.
"You might not know all the impacts your employees experience, as circumstances can shift quickly," they state.
"CIOs can help mitigate some of the stress by empowering a work community for support and by allowing work flexibility."
They can create mechanisms for sharing ideas on how to address family needs, acknowledging employee fears and stress, using online forums.
Organisations can also allow work flexibility beyond remote working by accommodating different start times, work hours and general flexibility on when, where and how work gets done.
"Address employee concerns about their livelihood by providing transparency around the business conditions and performance," they state.
Their final advice is for the leaders, who play a pivotal role in taking care of the emotional health of employees.
"Don't forget yourself in all of this. Take care of yourself, and in doing so, show your team how to do the same."