North Sea Port has adopted an iPaaS (integration platform as a service) platform to link on-board devices to its port management system to get ship data that can optimise port operations and eliminate paperwork for boat captains.
Conventional wisdom has it that without first defining a business case, a specific goal or problem to solve, an IT project may end up going nowhere. But in a data-driven world, this approach does not have to be the only way to make a project successful, according to port IT head Rick van Sluijs and and Mike Veldhuis, co-founder and partner at Nalta, the port's ICT integrator.
Van Sluijs started down the path to a sweeping overhaul of how the port handles data with a simple question: "Can we do something with the data coming from ships?" An analysis of how that data could be valuable could then in turn help define a business case.
Of course, Van Sluijs didn't just jump into a new project without consulting relevant parties – and, he did understand the general context of the port's business.
Lack of insight hinders operational efficiency
North Sea Port is a complex cross-border transport and commercial hub, linking the port areas of Vlissingen, Terneuzen and Ghent. The port area is 9,300 hectares wide, has 19 separate docks or harbors, and has maritime, inland waterway, rail and road connections. A merger with Ghent Port Company had only increased the complexity of activity such as loading and unloading cargo.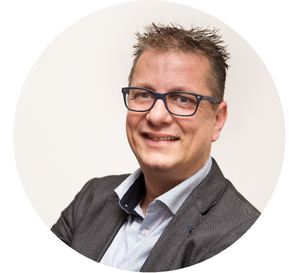 Van Sluijs understood that generally, the biggest problem the port had was not enough insight about what was happening throughout the port area – accurate, up-to-date data about traffic, cargo and transactions at related transport centers – to effectively optimise operations.
The inefficiency caused by lack of information on port-related activity was pressing enough to lead the port harbour master to ask Van Sluijs whether technology could help solve the problem.
For the rather conservative world of ports and everything associated with it, that was a special moment. "I haven't experienced that very often," Van Sluijs says.
To tackle the overarching issue posed by the harbor master, Van Sluijs and Veldhuis decided to start small, and focus on data they could get from inland-waterway barges, rather than plunging into a project encompassing the entire port area.
They analysed the barge data to see if they could squeeze more insight from it, and then looked at how they could enhance or add to that data in a meaningful way.
Using data to focus the business case
Ships and barges use AIS (Automatic Identification System) systems, which include VHF transceivers and other transponders complemented by GPS technology to transmit information about position, course and speed. The real-time aspect of the data collection is important, because it is sometimes critical to know exactly where a ship is at a given moment.
Nalta devised an algorithm that taps AIS data and determines the exact location and course (or direction) of ships. Van Sluijs and Veldhuis claim their algorithm is "better than that used in other ports in the Netherlands" since in systems used by similar ports, they say, the course of any particular ship is often unclear.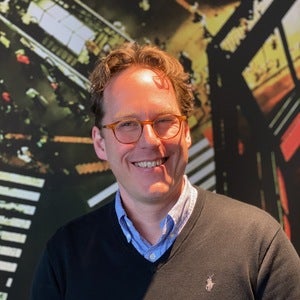 To obtain and analyse other valuable data from the barges, though, a new IT infrastructure had to be created to modernize the flow of information in the port area. Nalta was the only systems integrator that came in to the bidding process with a working prototype, Van Sluijs said. Nalta developed a mobile app for barge skippers that allows them to add data to the basic AIS information, including the cargo they are carrying, what they will be unloading at which dock, and how long they will be staying at a particular harbor.
The barge information is transmitted to a cloud-based data integration portal developed by Nalta and based on the Boomi iPaaS platform, owned by Dell and designed to connect cloud and on-premises applications and data. Data from the portal is, in turn, passed on to the port's in-house, Enigma+ port management system.
The system integration has set the port on a course toward the internet of things (IoT): networks of connected devices that generate data that then can be used to analyse and manage systems.
iPaaS use aids system integration
Projects such as this are primarily about data integration, the ability to link multiple systems in real time. According to Veldhuis, it would also have been perfectly possible to build the integration between the two systems without Boomi. However, that would not have been nearly as flexible, which was a requirement for the future. "With an iPaaS such as Boomi, you are prepared for this. It can scale much faster than other platforms and has a solid cloud architecture," Veldhuis says.
Collecting data directly from barges and ships makes sense, because in this way you take as much extra work out of the hands of skippers as possible, and streamline a complex information-management process. The entire process from visiting North Sea Port to sending the invoice for the services provided used to take several months, due to the complexity of moving paper and information around.
Communication between skippers on the one hand and the port authority and other parties involved at the port consisted of a combination of VHF transmission between barges and port traffic posts and a proliferation of paper invoices and Excel files at North Sea Port facilities (transfer stations, for example, which take care of the loading and off-loading of barges). The Excel files in turn had to be converted and imported into the port management system. The new system cuts down on the amount of manual data input a boat captain needs to do and avoids the need to input certain information (such as invoice data) multiple times. What used to take days and months in some cases can now be done in the time it takes to input information into the Harmony app.
Building user trust is key to project acceptance
An important part of the project was convincing all parties involved – on board ships and works on land in the port — that the project was a good idea to start with. In view of the traditionally conservative nature of the business, starting small was a way everyone could gradually get used to the fact that insight is provided by data generated by various devices and automatically input into the port system. This data is no longer based primarily on their own observations via, for example, radar.
There were also conversations that took place on the subject of potential continuous monitoring of boat captains. The skippers had to be convinced that their movements would only be tracked in certain locations, via a geofencing concept.
The project, however, is still just at the beginning stage, say Van Sluijs and Veldhuis. Many more data sources can be connected to the Boomi-based portal, which could turn the platform into a port-wide IoT system.
The possibility of scaling up the system is one of the reasons for choosing an iPaaS.
At the moment, however, this has not happened. Transhipment companies, for example, are not yet included in the system at all. In addition, not all data sources offer the specifications required by the portal platform. Information about hazardous-material cargo, for example, is very important, and needs to meet certain data-quality requirements before it is automatically loaded into the system.
It's clear, then, that a lot of progress can still be made, and perhaps also should be made for the project as a whole to be considered a complete success. The basis for a sweeping overhaul of how port data is managed has been laid, though, so it should be a matter of slowly but surely expanding on that. It will be very interesting to see where this project, which started out as a question designed to spark innovation, will go from here.