The delicate art of woodblock printing — an ancient technique used for printing text, images and patterns — is one of the first recognised forms of printing in the world, surviving more than 2,000 years after first originating in East Asia. Advancements naturally followed, such as flatbed and rotary printing presses, in addition to lithography, screen printing and flexography. After the introductions of laser, colour and digital, 3D printing has developed into the most modern iteration of an age-old practice.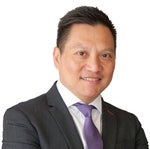 Since starting out in 1950 as a small printing house, Hung Hing Printing could perhaps be considered a late entrant to the game. Within the space of 70 years, the Hong Kong-based business has evolved into one of the largest printing manufacturers in Asia, housing more than 10,000 employees serving customers around the world.
Despite such strong credentials, operating in an industry plagued by transitions away from tradition — evident by the switch from newspapers to online — requires a certain dedication to reinvention, delivered through a cutting-edge brand of technology.
Artificial intelligence (AI), and all it encompasses, is helping Hung Hing advance in 2020.
"The first order of business is to rethink and redesign our technology blueprint from inside-and-out to effectively leverage AI technologies and redefine new processes and workflow to drive improvement across the entire value chain," said Yee Yu, CIO of Hung Hing.
The business has continued to keep pace with changing market dynamics during the past ten years, focusing on automation to increase revenue while reducing headcount by nearly 50 percent from 16,000 to 8,200.
AI powers the next step in Hung Hing's printing business
But as acknowledged by Yee, the approach of optimising and automating low-value or repetitive tasks has limitations. "The business we run and operate today is not the same as when we started 70 years ago," Yee told CIO ASEAN.
"Many business practices and processes that are in use today were defined years ago with old technology and are ready for a makeover. Our technology vision is shifting towards an AI-enabled company as the next frontier to develop and deliver game-changing capabilities. Establishing an AI-enabled company is going to require us to reimagine our business model and rewire the organisation to augment process execution across the enterprise. Unlike a packaged technology offering, AI should not be viewed as a plug-and-play solution," he said.
According to Yee, simply adopting a rip-and-replace approach to legacy technology will not suffice. Instead, a holistic strategy is required to establish how the business will deliver such services across front, middle and back office environments in an integrated manner. That's why Hung Hing is embracing digital transformation, in a move designed to achieve 'intelligent automation' through combining AI and automation capabilities, allowing systems to mimic human actions and possess cognitive capabilities.
"This will transcend conventional processes to achieve an unprecedented level of efficiency, service and quality," outlined Yee, recently recognised in the inaugural CIO50 ASEAN Awards. "Some of the ambitious initiatives currently on the AI drawing board include a big data-driven pricing strategy, order management, predictive analytics and a customer experience journey."
Joining as Hung Hing's first CIO in 2010, Yee's original remit centred around articulating the business value of IT, before being tasked with spearheading innovation efforts. Key responsibilities include overseeing all aspects of technology and leading digital transformation efforts in the key locations of Hong Kong, China and Vietnam.
During the past decade, Yee has implemented more than 150 change initiatives to overhaul outdated mindsets and approaches related to technology, with AI as the centrepiece of such changes. "AI is already permeating every aspect of our lives and we can expect that demand will only keep growing," Yee observed. "What sets AI apart from all preceding IT-based technologies is its ability to learn and adapt to different circumstances and make intelligent decisions in real-time, without the need of pre-programmed responses or constrained to a fixed set of rules. Businesses can use AI technologies as an underlying building block to develop innovative products and services that can create new value networks or new markets."
How Hung Hing approaches the smart use of AI
From a strategic perspective, Yee advised organisations to assess how best to deploy AI in the business, viewed as a tool capable of increasing market differentiation and competitiveness, especially in a traditional industry such as printing.
"In some industries, it is a winner-takes-all world," he acknowledged. "Successful companies of the future can achieve market domination and obliterate competitions using AI. CIOs who have a strong understanding of business strategy and pain points are in the best position to articulate the benefits of adopting AI. Even if the business is on board with a new AI project, its success still depends on data as the foundation, and it works best when large amounts of data are available from all aspects of the organisation."
Offering a note of caution to AI-obsessed technology leaders however, Yee warned that a lack of understanding at boardroom-level can block CIO efforts to transform. "Making clear upfront that AI cannot and should not apply to solve every problem blindly will help set realistic expectations for everyone and avoid disappointment," he advised.
"As more companies begin to realise the immense possibilities that technology can bring, the role of the CIO will become better recognised and understood and the importance will only increase. Instead of just being thought of as the traditional caretaker of IT, CIOs who possess sound business acumen and can combine their technology-savviness to drive business innovation and growth will be well on their way to recasting themselves as a chief innovation officer."
Hung Hing's Smart Planning initiative
Listed on the main board of the Hong Kong Stock Exchange, Hung Hing undertook its Smart Planning program in 2018 to boost planning and execution strategies within printing facilities, alongside enhancing output and performance.
For Yee, Smart Planning is best considered as an algorithmic solution built to enable better production planning within the context of 'Industry 4.0'. "This was our first attempt in applying advanced algorithms and analytics in the company," Yee said. "Smart Planning comprises of multiple modules including automated production scheduling, visual scheduling board, machine data capturing, manufacturing order sequencing and a shop-floor visual KPI tracker among others. At the very core is an in-house developed scheduling engine based on a research-based optimisation model."
In practice, Yee said the scheduling engine automatically computes the most optimal production schedule based on order specifications, delivery date and priority. Work orders are then assigned and dispatched to the most suitable set of machines and timeframe to produce.
Meanwhile, industrial internet of things (IoT) devices collect real-time production data directly from machines to monitor progress and performance through mobile applications.
Positioned as an extension to integrate with enterprise resource planning (ERP) systems, the deployment has allowed Hung Hing to utilise the core competencies of each system and interface to enable smoother operations. "Smart Planning has laid the foundation as we transform into a digitally-enabled and connected factory," Yee added. "Major innovations include using advanced algorithms to automate the complex and time-consuming task of production scheduling. This can now be generated at the push of a button, in less than five seconds. We also use industrial IoT sensors to unify and automate data capturing from heterogeneous brands, models and types of production machines, alongside deploying mobile applications to accelerate the flow of real-time information on machine status and work order progress."