What started as a discussion with his friends and colleagues has evolved into a fundraising to help people negatively impacted by COVID-19.
"Many people are struggling financially, and don't have easy access to things under lockdown or are simply all alone," says Nicholas Fourie, vice president of ICT at Fisher & Paykel Healthcare.
His team is working with www.isolation.org.nz and has a Facebook page to raise funds. They are raising $1000 for 10 care packages containing essential food and personal care items.
"A lot of small businesses have had to lay off staff. Many people that were already living lonely lives are now even more isolated," he says.
"Government assistance will only go so far, and our aim is to inject help into the corners of our community that would otherwise not be reached."
The group is also recruiting volunteers across Auckland to deliver groceries, provide a "supportive chat", and help with small errands for those in isolation or who need assistance.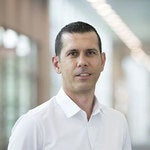 "The most important outcome is that people in need know that they are not alone, and that humanity cares," says Fourie.
Fourie is just several among New Zealand ICT leaders who are tapping their personal and professional contacts, resources, and technology nous to help businesses and communities cope with the fallout of the coronavirus.
Even before the national lockdown – where people were mandated to stay home, except those providing essential services – ICT leaders have been among the most active in supporting those who will be the most impacted by the crisis. CIO New Zealand asks some of them to share their experiences.
COVID-19 provides burning platform for change
"We know that prior to going into the (COVID-19) situation, businesses have been working towards becoming more digital," says Nicki Raistrick, who has held ICT executive roles in NZ, including group GM digital and innovation at Fletcher Building. "But many are struggling because it is hard to achieve changes without a burning platform. Now, we absolutely have a burning platform."
Nicki and her husband Simon Raistrick, co-founders of Innovate & Transform, have offered to help medium and large organisations in New Zealand with free (remote) transformation and digital consultancy. "We both have 20 years' experience helping businesses which are struggling with their transformation," says Simon.
He started with their community, working with their local school to help them transform and get their digital systems to speed. "We give them a very simple set of prompts," he says, referring to a list of digital business concerns they might have. They will tick those that affect them, and they provide them more information around how to manage these. "It is very rapid, dynamic troubleshooting."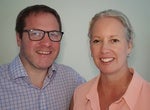 He links their initiative to the campaign he and Nicki led two years ago called Nextgen.org.nz. They worked with New Zealand CIOs to launch an awareness campaign on how sectors could work together to support New Zealand's become a more digitally competitive nation. They also helped prepare The Digital Principles, a guide for organisations to focus efforts on areas that would make the most difference as they move towards the digital era.
The campaign was put on hold while they were writing implementation guides for each of the principles. "However as we enter mid-2020, everything has changed," says Simon. "This crisis is a perfect time to transform and we would like organisations to come out of the other side stronger, more agile, and more responsive to change."
We just need the right mindset to take advantage of it," adds Nicki. "We are offering our services for free because right now, everybody is in a panic mode. It is just, 'batten down the hatches' to survive. Let's start thinking positively."
"We would like to use the time we work from home to help people brainstorm, to think differently," she adds
"Everybody is worried about their own families, their jobs and everything else," notes Simon. "When they are ready, we have something to help them." "Don't be afraid of change," he says, on a key theme businesses must consider. "Change is always there; we don't always respond to it because we are comfortable. Now, we are all uncomfortable. There is more change to deal with."
"Businesses need to be more dynamic and more digital," he states. "We talk about reduction of business activity, but there is still a very large amount of business activity going on. There are still going to be businesses running and functioning after this."
Pandemic prompts tech leaders help others succeed
Manaaki is an online, emergency business advisory forum, where businesses can ask questions and receive advice from national and international experts.
Its founders already had the idea on 16 March, and within three days, agreed to go ahead with the initiative.
The team from Indigo started coding that night, and by 23 March, had "quietly launched" Manaaki, according to Andy Hamilton, former CEO of The Icehouse and Indigo partner.
"Every day, it has got better and better. They were taking all feedback," says Hamilton of the tech volunteers behind Manaaki. Manaaki is Maori for to look after, care for, and show respect or kindness.
"We are just learning, like a lot of everyone else," says Hamilton. "I supposed that's what you do in a moment of crisis, you make sure you learn every day. The thing that drives us is helping these businesses, helping provide answers to them."
Manaaki now has around 100 advisers and experts. From a privacy perspective, Hamilton says they do not reveal the name and email address of the businesses that ask questions on the site.
"The big thing here is everyone is at home now," stresses Hamilton. "Most people are isolated, and we need to help them feel confident enough to come out and ask for help."
"There are a lot of questions around how I look after my employees, what funding is available, and how do I traverse to the digital world?"
"New business owners messaged me, saying, 'I want to ask these questions, but I am afraid that people will realise it is me'," he shares. He asked them to give him the questions and posted it for them in the online forum.
"We can't solve everyone's challenges at a time like this, but we can give them the opportunity to ask for help and get advice from the best minds in the business," says Hamilton. "Just having that soundboard can help them get through."
"When we get out of this crisis and if the need dies down, we are not going to be worried about [Manaaki] being long-term," he states. "We are just going to help solve some problems and then move from there."
Crisis strengthens social enterprise model
Nanogirl Labs delivers STEM (science, technology, engineering and maths) courses for children in New Zealand and overseas.
"We have worked with thousands of young people and their families each year, and a lot of that was face to face business," says Joe Davis, co-founder of Nanogirl Labs.
That changed last week when the COVID-19 pandemic led to the cancellation of their bookings around the world, and their major contracts were delayed.
"We decided to pivot, and move into an online content delivery business," says Davis.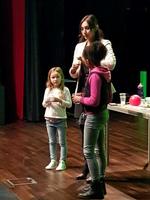 He and co-founder Dr Michelle Dickinson took six days to shift the business model and launch an online subscription-based science learning programme.
For at least 10 weeks, the team will release an instructional video, together with a downloadable worksheet. Nanogirl, a character created and performed by Dr Dickinson, will teach children STEM skills.
"This is perfect for families self-isolating in their homes – and that makes sure that when children return to school, they're well progressed in their STEM studies," explains Dickinson.
For every subscription sold, Nanogirl Labs will donate a subscription to a family who would not otherwise take part in the lessons.
They are also doing this for another project, The Kitchen Science Cookbook, where for each purchase, they are donating a copy to a school, community or family that might not normally have access to it.
Within three days, they have sold more than 1500 subscriptions and it is growing by the minute, according to Davis.
"We understand many parents and families are in a situation where their budget is stretched because of COVID-19," he says. Some families can apply through their website and they will also partner with schools and charities to distribute the rest of the subscriptions.
"We are working very hard to help and empower parents to engage in their children's learning without having to go through everything with them," he says.
So, they send the parents and caregivers a "cheat sheet" or a set of notes stating that this is what their learners are doing and the questions they can ask over the dinner table.
"The power of community is amazing," he states, noting how they have received offers from businesses to support the initiative.
Coronavirus provides lessons on pivoting a business case
Over a year ago, Vaughan Fergusson, founder and chief product officer of Vend, launched Voluntarily.
Voluntarily was designed as a platform to connect people who can teach science, technology, engineering, and entrepreneurship classes to New Zealand schools.
Fergusson says enterprises have volunteer programmes but for a variety of reasons, a lot of the volunteer hours remain unused. He wanted business technology professionals to use their volunteer hours in teaching these programmes.
Two weeks ago, however, the organisers pivoted to make Voluntarily a pandemic response, instead of just teaching digital curriculum in schools.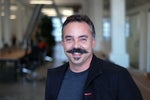 "We have been building it for a year, but when the whole COVID-19 came, we thought, maybe we should accelerate our plans and at the same time expand the platform," discloses Fergusson.
Within days, more than 100 volunteers from different fields assembled virtually to create a site, service, and develop a business plan to launch the platform.
Voluntarily now helps New Zealanders find free help such as technical and educational support or to complete a chore. Fergusson says the platform is working with community groups and not-for-profit organisations and will take care of the administration of signing up and coordinating the volunteers. They will also help ensure best practice safety, privacy, and security for the people they are trying to help.
The volunteers can help organisations provide pointers for remote working and dealing with government subsidy. They can provide tax and professional advice via Skype.
"We may have to be keeping our physical distance, but we can still be united," he says.
Basically, every school is going to remote education. Volunteers can help teachers with lesson plans and talk about their jobs if they are working on something interesting, says Fergusson. He says the volunteers can also help people who are out of work and need to upskill.
"We had to accelerate years of road mapping in three days," says Fergusson. "The coronavirus has made us rather nervously push it a lot quicker than we have planned. It is also the perfect case for it. This is what Voluntarily was designed for."