For CIOs who see themselves on the other side of the boardroom table one day, securing a seat on a nonprofit board sounds like the ideal stepping stone to that paid seat on a corporate board.
Not necessarily.
In what seems like a Catch-22, nonprofit board experience can add valuable dimension to your executive resume but does little to qualify you for corporate board service. "It's useful but not necessary" is how board director and retired Fortune 100 CIO Annabelle Bexiga sums it up. "If you're a CIO, you're already talking with your own corporate board."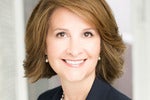 Fair enough. But here's another Catch-22. Say you want to learn more about board directorship by joining the 22,000-member National Association of Corporate Directors (NACD), the largest association for board education and advocacy. You have to be a board member in order to join. So, your best opportunity to qualify (you guessed it) is membership on a nonprofit board.
But before launching your search for a nonprofit board seat, it's important to identify your mission. What cause are you passionate enough about to support with your time and money? Joining a nonprofit board will require a financial commitment (i.e., a substantial donation) plus additional fundraising activities.
Look for learning opportunities
"Don't just sign up for anything," cautions Jean Holley, a seasoned, multi-industry board member and former CIO. "Know what value you can bring, and what you're looking to learn. Is it truly a working, strategic board or will you just be a butt in the seat?"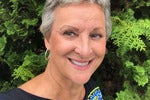 Holley works closely with Patti Dismukes, board president of Atlanta's Women in Technology (WIT) organization, and they share a mutual passion for advancing technology education for girls and women in IT careers. WIT's latest achievement, for example, was the launch of a Single Mothers Program to sponsor 21 women through a 14-week cybersecurity certification program at Emory University. "We have such a technology talent shortage in Atlanta right now, so we're being proactive," Dismukes explains. "This program is a hand-up, not a hand-out."
Executives who join nonprofits for resume-boosting reasons alone tend to "board hop" and earn more contempt than kudos. "I detest people who go after every board position they hear about," Holley adds. "It smacks of desperation."
While nonprofits may not fast-track you into a cushy corporate board position, they can be useful as an additional step in your governance education, says Greg Morrison, former CIO of Cox Enterprises and currently on the board of three nonprofits and one public company.
"A lot of large companies are organized as nonprofits," Morrison notes, pointing out that professional athletic leagues like the NBA are nonprofits. One hospital system board he sits on is a $4 billion organization "facing every issue that any multi-billion-dollar company faces." That includes frequent board meetings and the same full slate of audit, risk and financial committee responsibilities present at any public company.
Indeed, nationwide, there are 12.3 million nonprofit employees and more than 64 million nonprofit board members and other volunteers. Nonprofit company payrolls exceed $826 billion on salaries, benefits and taxes — more than many other U.S. industries, including construction, transportation and finance, according to the National Council of Nonprofits.
For Frank Modruson, who retired as CIO of Accenture in 2014, serving on two nonprofit Chicago-area boards reflects his personal interests more than his professional ones. "You should only do it for an organization you feel passionate about," he says. "But it's still valuable experience. One of my boards has an audit committee, and seeing that from the other side of the boardroom table was a great education for me."