We are living in very uncertain times where businesses have to be prepared for any external factors that have an impact on people, society and economy. Businesses always need to be prepared with scalable, flexible, and agile solutions that enables them to bounce back. The cloud can help, and is here to stay. But to what extent are organizations willing to go full throttle into the Cloud future. Spiraling cloud costs are making many hesitant. And insights into these costs are necessary, something Capgemini intends to deliver with its new Cloud Economics offering.
In order to understand what this new offering is supposed to solve for businesses, we sit down with Rijk van den Bosch, VP Cloud Services at Capgemini. They both believe we're at an important inflection point when it comes to cloud adoption. Every big organization is going into the cloud, as a recent study commissioned by Capgemini clearly showed as well. However, the enthusiasm might have decreased.
The latter development can be traced back to how it all started for organizations several years ago, as Van den Bosch points out. "There was a lot of pressure to migrate all kinds of on-prem environments, so setting up a good design for this increasingly distributed architecture often was an afterthought." The result wasn't and isn't pretty for many companies, he adds to this: "All of a sudden, they realize that the costs are spiraling out of control, and need to come up with a strategy how to deal with this."
Re-evaluation of cloud
As is customary in big migration projects, the parts of organizations that have been migrated in the past were in many cases non-mission-critical. Now, many of Capgemini's large customers are looking at the mission-critical part of their organizations, wondering if they should migrate . But if the non-mission-critical migrations already turned out to be rather expensive, what would that mean for mission-critical systems and platforms, for example SAP environments and mainframes?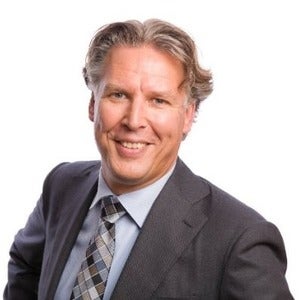 Van den Bosch can confirm from his experiences in the field, that several organizations at the moment are having additional discussions about how to go ahead with their cloud migration journey. Some of them don't want to proceed along the same principles as before. As Van den Bosch puts it: "Lift and shift alone doesn't produce the desired results and can lead to rising costs. However, the move to the cloud can have very positive effects on DevOps and the agility of your business." In other words, organizations should (re-)evaluate the cloud, based on past learnings and experiences, but also on its proven strengths.
Making sense of complexity
To be fair to customers who make an additional assessment before making the move, this may even be the wise thing to do at the moment, given their experiences in the past. The cloud, however, is certainly the more budget-friendly option, as long as you know what you're doing as an organization that makes the transition, Van den Bosch argues. The latter was something that was not accounted for by many organizations in the first place when riding the wave several years ago. In other words, you need a good plan, a vision, and insights into where all the money goes. Only then can you make sense of the complexity in your distributed environment.
Having solid insights into where your investments go in cloud, is an important part of making sense of this complexity. Van den Bosch is quick to emphasize, that organizations shouldn't move to the cloud only because of potential cost savings. That's not the point of Capgemini's Cloud Economics offering: "Having insights into the total costs should be part of an integral vision of cloud in an organization," which includes aspects like DevOps and overall agility of the business, mentioned above.
So how would you like your cloud?
In order to help customers make sense of the cloud world they live in, Capgemini developed an offering that gives insight into the spend that goes into cloud. It's completely platform agnostic, which is a very important aspect, as many customers have their workloads and applications spread out over multiple clouds. "This is not only important for the workloads you run in your official public cloud," Van den Bosch points out, "you will also be able to gain insight into what a developer does with his or her credit card." Being able to also account for the 'shadow IT'-use of the cloud, whether you actually allow it as a company or not, is crucial, because it can be an unaccounted surprise at the end of the month.
The argument Van den Bosch makes, is the insight into the real cost of cloud, including gaining insight into where and how to improve. This makes it possible to achieve significant savings, following the resulting optimizations. This used to be something companies hired contractors for, now Capgemini can do that for them as well. You can also directly connect it to the licensing models, for example for Azure, so you also have as clear a picture as possible for the long term.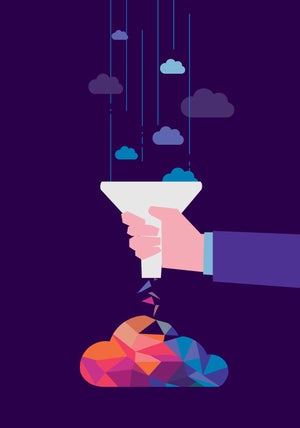 Capgemini's offering focuses strongly on cloud economics. It's an assessment that aims to detect, identify and implement necessary cost optimisation to minimize cloud operating costs, at the same time creating a culture of cloud cost accountability and transparency. Cloud providers such as Microsoft offer tools to monitor the economics of the use of their cloud alone, not the use of other environments. Capgemini wants to do this for all the clouds. Van den Bosch has a rather colorful way of describing what his company offers customers: "In essence, we're a cloud barista. We know everyone who comes to us wants cloud, but we can give you insights into every flavor you want."