One clear lesson from the COVID-19 pandemic so far is that the earlier a government recognises and responds to the threat, the more effective mitigation will be. The same is true, in a less fatal way, of IT organisations. Did they see what was coming well before the impact? If so, how well and how quickly have they responded?
Take the University of Manchester as an example. CIO Malcolm Whitehouse and his team began planning contingency measures as early as February, so when the UK government imposed its lockdown on March 23, the university was ready. By the second week of March, Whitehouse and his team were testing remote work solutions and had prepared IT support desk and field support teams to work remotely. As a result, Whitehouse says, the university is "still teaching to thousands of students and supporting over 10,000 staff working from home."
The success of such measures depends on an organisation's innate agility, preparedness for disaster, and prior experience with relevant technology – much of it, of course, relating to remote work. Here's how several UK CIOs have dealt with the extraordinary challenges now faced by businesses all over the world.
How Hermes keeps delivering parcels to your door
Amidst the lockdown, postal and delivery services are working harder than ever to help businesses run their operations and keep the country together. With most people staying indoors during the pandemic, demand for delivery firms to provide essential goods quickly and efficiently has spiked.
Chris Ashworth, CIO of logistic company Hermes, says that the secret to sustaining continuous delivery through these challenging times is ensuring the right IT infrastructure is in place. Ashworth's IT department serves multiple Hermes sites across the country, including the head office and customer contact centre, as well as hubs and depots. On top of the 3,000 members of staff working on these sites, his team also supports a network of 15,000 self-employed couriers.
"Our IT team has a tested business continuity plan, which is being worked through and is always under constant review. This has been a critical component for us to continually reassess and ensure we are meeting the needs of the business," he says.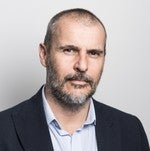 Rolling out work-from-home solutions to the entire on-site workforce at the onset of the COVID-19 outbreak demanded plenty of time and resources from the IT team, as they collated the requirements of all business departments.
"The IT team carried out this large-scale work quickly and efficiently to ensure that our people had the right, reliable systems to work effectively remotely," explains Ashworth. "Before the crisis, we had in place a good working-from-home solution with remote access and a high proportion of our users using laptops."
Prior to the COVID-19 outbreak, Hermes was already using collaborations tools such as Microsoft Teams to allow departments to continually communicate and collaborate, although not everyone was using them. For those new to relying on teleconferencing and collaboration software, this has been a shift – but Ashworth says people have genuinely embraced the new way of working.
"We have reinstated hundreds of laptops and mobile devices, which are usually available for peak uplift, when we employ more people due to the increase in our parcel volumes," says Ashworth. "We are a flexible business able to support a mobile workforce across the country and these extra measures have allowed us to enhance this provision even further."
Without a recent digital transformation initiative, Hermes could not have responded as successfully. That program enabled the company to "expand and flex numbers of people able to access our systems when working from home," Ashworth says, and included appropriate remote security measures. In the face of both workforce disruption and the demand to scale up fast, Hermes has found that much of what it needed was already in place.
How Williams F1 keeps the wheels turning
As the recent postponement of the Olympic Games highlights, sport is one of the industries most badly hit by the COVID-19 crisis.
Although motor racing firm Williams F1 has had strong remote work capabilities in place since the implementation of its digital transformation strategy in 2014, they never anticipated the whole workforce would work from home simultaneously, says Graeme Hackland, CIO at Williams F1.
To cope with this unprecedented situation, Hackland and his team added internet bandwidth, changed the security model on some applications to use multi-factor authentication, increased the number of concurrent VPN connections, and upgraded the VDI environment to cope with the scale-up.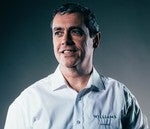 Despite the lack of "water cooler meetings," Hackland sees little impact on collaboration or productivity as a result of staff working remotely. Partly, he says, that's because "videoconferencing tools are now being used extensively throughout the business in a way they weren't before."
Even with the current 21-day shutdown on Formula 1 imposed by FIA (the International Automobile Federation, known by its French acronym), Williams F1's Advanced Engineering operation is more than 70 percent operational and continues servicing customers in automotive, defence, healthcare, and more.
Regarding healthcare, Williams F1 and the Advanced Engineering staff have stepped up. They are now working on several ventilator projects to help health services deal with increasing numbers of patients with breathing difficulties as a result of coronavirus. As design and manufacturing staff work on improvements and prototypes, the IT staff is integrating different computer-aided design solutions.
Regardless of the current impact of coronavirus on the sporting side of the business, Hackland is positive that Williams F1 can keep thriving. "The work on the ventilators may give us an opportunity to contribute more to healthcare projects – a path already being explored with the Babypod," says Hackland. "We will continue to be a dynamic business taking on a multitude of projects from across a wide range of industries."
How the Scottish government puts staff welfare first
While the UK government was being lambasted for its lack of clarity about the new coronavirus restrictions, the Scottish government was already working from home.
Andy McClintock, Chief Digital Officer for Social Security at the Scottish Government, says that the organisation went into full remote work mode on March 16, just ahead of the UK government strongly advising workers and business to do so.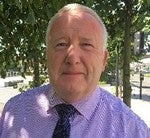 "Our strategy was to first and foremost protect the safety and well-being of our staff and then plan to execute our business continuity plan and disperse our workforce home with all suitable equipment and collaboration tools," explains McClintock.
The transition was a relatively fast one, but it wasn't without missteps. With over 3,000 staffers dispersed across the UK, the CDO admits that there was initially a false assumption that the entire workforce had suitable connectivity at home, overlooking technical and in some cases financial challenges.
The biggest issue, however, revolves around maintaining human interaction and remembering that remote working without face-to-face contact has hit staff living on their own hard.
"We have tried to compensate for this by regular Skype video calls and just random calls to colleagues at various points of the day to check on their well-being," says McClintock. "Finally, encouraging staff to keep to sensible working hours and having a degree of structure has been one of our focus areas."
Since the full work-from-home transition, McClintock says that maintaining the same delivery momentum felt slightly patchy in the first week. Things have improved significantly, though, and he now has over 150 digital specialists fully operational and engaged with the business every day.
Looking ahead, the Scottish technologist thinks that this reconfiguration is a useful exercise, one that will help him recognise the resilience of the staff and his organisation's ability to adapt – and better prepare for the future.
How the London School of Economics keeps its lights on
In London, Laura Dawson, Director of IT at the London School of Economics (LSE), has been working long hours to ensure that the university remains 75 percent operational. Dawson's IT department serves around 2,500 staff and over 14,000 students, including those attending summer school and executive education classes.
"In early March we made the decision to take all the teaching 100 percent online by March 23: having that steer allowed us to focus on getting there as quickly as possible," says Dawson. "We are now working hard on bringing online assessments for students."
Crisis management training, which Dawson received long before the pandemic, was a decisive factor in establishing a clear strategy and making swift decisions. In fact, the Director of IT says that it took only 30 minutes to decide which platform the school would be using for online teaching, which happened to be Zoom.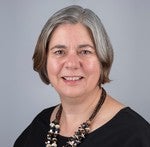 "The right people, the right questions, and the right approach to hearing viewpoints made it a simple method for making decisions," declares Dawson.
Despite Dawson's success hitting deadlines and choosing the right collaboration tool for online teaching, she struggled to discover and accommodate the different levels of technology literacy across the academic institution.
"The assumption that colleagues are able to cope with VPN and remote access – or even audio settings and headsets – is a big one," explains Dawson. "That's why we need to ensure that our support doesn't just make things work, but that we are enabling and empowering people to make the best use of the technology and to be a bit more confident with it."
For Dawson, the COVID-19 crisis is a wake-up call for less savvy academic and administrative leaders, who are just now realising that in order to survive disruptive events, they must have an understanding of technology. As it turns out, LSE was prepared for that necessity.
"I was very lucky here at LSE in that our leadership is open and interested in technology, and that makes a big difference," she adds.