Claudine Ogilvie and Mandy Ross recently left their CIO roles at Jetstar and Tabcorp respectively. They talk to CIO Australia about key successes and lessons learned while running large tech teams.
Claudine Oglivie
After almost four years piloting a technology team in one of the most competitive industries around, Ogilvie recently decided it was time to hand back the keys to the coveted role of CIO with Jetstar Airways.
It could be argued that Ogilvie's timing is exceptional given that the airline sector is now in crisis with local and international flights grounded due to COVID-19.
Ironically, it was the relentless trips between Sydney and Melbourne, as well as the dreaded 'red eye' international flights, that tipped her into taking a break and resetting until the next challenge comes along.
"I'd had enough of the commute but I think ironically given what has happened, no-one is travelling or commuting anyway. It's not the break I had envisaged…but it's a break nonetheless," Ogilvie told CIO Australia.
Ogilvie is fascinated by the airline sector and it's biomodel business model – regulated, conservative and unapologetically-focused on safety on one hand. Yet dynamic, data-driven, and capable of pushing boundaries with new technologies on the other.
"So there's two sides to the business which are very different but there's a sense of constant change, a need to be brave and innovate to survive," Ogilvie explained. "I think that's in part about the airline business in itself; the fluctuations in fuel pricing, aggressive international competition and in part, about [Jetstar] being a low-cost carrier and constantly needing to assess and reassess our customer base and operating model."
Jetstar consists of four organisations: Jetstar Airways, Jetstar Asia Airways, Jetstar Pacific Airlines and Jetstar Japan. All have different ownership structures, boards, leadership teams and operating models.
They're all tied together by a business services agreement which was supported by Ogilvie and her tech team. This agreement enabled all four entities to leverage technologies and economies of scale to enable its lauded low-cost model.
Interestingly, each organisation rolls out technology in fundamentally different and unique ways according to their specific business drivers.
Successes and lessons
Ogilvie spent her first few months at Jetstar building a technology team made up of contractors, admitting that she underestimated the challenge of "having a lot of people and no team."
Proud of her ability to balance different imperatives for success in times of significant change, she was careful to "recruit for culture as well as capability and resilience", which has served the airline well, particularly in the current economic climate.
For example, a few years ago, Qantas' CEO Alan Joyce recognised that Jetstar had moved from being a start-up to an organisation that had synergies with its parent, Qantas. Jetstar had things to learn from Qantas about maturing and scaling into a larger organisation, while he felt Qantas could also learn from Jetstar how to be leaner and more agile.
"I am particularly proud of balancing that need for delivering shareholder value, which is what this was all about – delivering on economies of scale and what [both organisations] could share without destroying the competitive differentiation between the two brands," she said.
The second part of this strategy was to bring stakeholders on the journey; people who initially questioned how both airlines would work together.
"So we took them on that journey and built trust; and we did that by delivering," Ogilvie recalled.
"It was a gradual case-by-case process, [showing what] would build value on both sides and demonstrate that."
Thirdly, the airlines built a new operating model.
"Qantas' culture and Jetstar's culture were very different and building that into governance and operating models, implementing agile ways of working that were consistent so that we could work together easily was no small challenge," she said.
One particular area of learning was creating urgency and absolute clarity around where technology and the business are one and the same.
"In a business like Jetstar where it is so dynamic and lean, you can't assume everyone is on the same page," Ogilvie reflected.
"There's a constant battle for capital allocation, which is constantly shifting. You can't just assume that just because you have an amazing project that is really important that everyone understands that".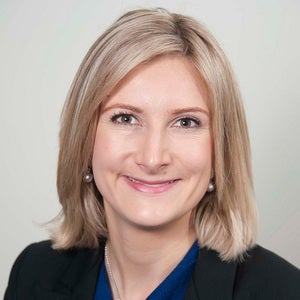 At one stage, Jetstar needed to undergo a data centre transformation but being a young organisation, it had never previously needed to upgrade core infrastructure at scale. At the time people questioned if the project was even necessary.
This meant it was critical to clearly explain the connection between aging infrastructure and current challenges, and how the work Ogilvie's team were doing would impact business outcomes and improve ROI down the track.
A second learning, she said, was making sure she was transparent and engaged with other stakeholders to build joint accountability.
Jetstar's federated model is a healthy way to run technology. But if technology is completely integrated with the business, key performance indicators (KPIs) can't be on one side and business goals on the other and "then simply communicate to each other".
"It's not enough anymore. You need joint accountability. You need the same KPIs often," Ogilvie insisted. "And not only does this help with joint accountability, it also helps you pivot more quickly and more easily and more strategically when you need to."
Mandy Ross
Mandy Ross starts work as chief digital officer at Griffith University this week, moving across from Tabcorp where she had been chief information officer since late 2017 when the $11 billion merger between Tatts Group was finalised.
"When I started, Tabcorp and Tatts were being disrupted, particularly in the wagering sector with corporate and international players moving in and becoming more nimble with a digital-only, online business model," Ross recalled.
Her task from the outset was to transform technology infrastructure and also move staff to new ways of working.
"That's involved everything from challenging and transforming how we work as a technology organisation but also as a broader business bringing in the more digital-savvy and digital-native skill sets as well as doing everything from rebrandings across our wagering and lotteries businesses," Ross said.
The team she led redeveloped all of Tabcorp's digital properties, websites and applications, and implemented data analytics and marketing technologies to provide a more personalised and digital experience to punters. As a result, 30 percent of its lotteries business is transacted online with wagering approaching 50 percent. One in three adults across Australia now transact with Tabcorp during a major jackpot draw.
"There isn't a customer touchpoint that hasn't been renovated or rebuilt from the ground up," Ross proclaimed.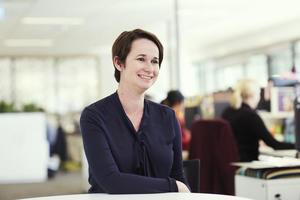 More recently, Ross' role has evolved to be more about the technology integration program post-merger.
"The problem that I was faced with there was that our technology environment and the size of my job doubled overnight because both companies were of a similar size.
"So over the past two years we were stabilising the people, processes and technologies but then working towards simplifying and bringing our environments back to a much more manageable size in terms of complexity; consolidating everything from properties, through to data centre and network consolidations, consolidating corporate systems, and IT service management transformation," Ross explained.
Winning bets on tech
Digital innovation is clearly at the heart of Tabcorp's operation. The organisation can process around 3,000 transactions per second on Melbourne Cup Day. Likewise, when there's a $150 million Powerball draw, the infrastructure needs to be ready for the rush.
In contrast, the transaction demand that has been required of government agencies in recent times has not been met.
"There are certainly parallels there and you require a particular engineering mindset [when scaling to meet this type of demand] and commitment to ensuring that your systems, infrastructure and networks are resilient and scalable," said Ross.
"A great deal of effort goes into capacity planning and ensuring you have the elasticity, the headroom to deal with these extreme situations. When you think about our industry, it is a multi-channel at scale. The retail environment, [with] 9000 sites across Australia is the largest retail network in this country."
Patience and persistence are key
Reflecting on her six years at Tatts and Tabcorp, Ross said project timelines she'd set were too tight.
"Everything has taken three to six months longer than I had initially predicted. So we get there but I think at times we underestimated how long it takes to make sustainable change in large-scale and complex environments," said Ross.
"The thing I have learned is that patience and persistence are what is required. It takes a while, particularly when you are dealing with large cohorts of people and make changes that have broader impacts across the business."
Another learning, she said, has been around post-merger scaling of staff in her technology team. The merger saw the permanent headcount more than double from 450 to 1,000, with another 400 contractors added to the list of people who needed to be managed.
"I have had to dial up my approach to communications and take a more multi-channel approach using video and other methods as well," Ross explained, adding that finding ways to invest more time in middle managers and team leaders at the coalface is crucial during transformation activities.
"I've always had strong teams reporting into me and something I will take into my future roles is finding ways to have much more of an impact on those middle managers or team leaders who can make or break a culture," Ross said. "They can either accelerate or slow down change and transformation."