On a typical working day, Kuala Lumpur represents the epicentre of business activity in Malaysia, home to thousands of local and overseas workers spanning a variety of sectors. Yet a city known for hustle and bustle is now a ghost town, following the issue of government-mandated movement control orders in mid-March.
The implementation of such restrictions resulted in the closure of non-essential businesses and activities nationwide, resulting in the majority of workers being sent home effective immediately. Initially spanning March 18-31, the order has since been extended to April 28 in a bid to reduce the spread of the COVID-19 pandemic.
Similar to other cities across the world, such as Manila in the Philippines, the government measures triggered a sharp rise in remote working, placing new operational strains on organisations from a business continuity perspective. Here is how two Malaysian IT organisations adapted to the coronavirus closure.
Following surprise restricted movement order, Star Media responds within 24 hours
As group chief technology officer of Star Media, Kang Yew Jin acknowledged that the media house was taken by surprise following news that a restricted movement order was soon to be in place across the country. Announced by Prime Minister Muhyiddin Yassin on March 16, organisations had approximately 24 hours to initiate business continuity and remote working plans before measures officially kicked in on 18 March. Based in Kuala Lumpur, Yew Jin oversees the digital transformation efforts of Star Media's group of businesses, which include traditional print, events and property, alongside radio.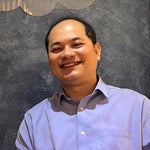 "We were prepared for business continuity but didn't anticipate the need to scale up so fast," he recalled. "Within the space of one day we literally had to scramble. We had our normal plan and most of the requirements and scenarios to cater for were fairly simple. In this scenario however, we had to plan further, with headquarters inaccessible and the entire business, from printing to digital to advertising, required to predominantly work from home," Yew Jin said.
"You can imagine the chaos. What made the situation worse was that our own IT staff had to also plan to work from home, while ensuring they had enough food and supplies which meant that March 17 became a bit of a nightmare."
With users queuing up on the office floor, and the IT department taking turns to stock up on core supplies, Yew Jin said the business was servicing increased demand with reduced capacity, culminating in the eventual shortage of staff devices. "We had to literally beg, borrow or find ways to get laptops to configure for remote access," he recalled. "We also had to quickly instruct users with their own PCs or own laptops to bring them in and get them configured for remote access. It was utter chaos."
But despite the short notice, and subsequent chaos, Star Media displayed a sense of "creative calm" to ensure the organisation was equipped to overcome such challenges, by first assessing the state of the business from an operational perspective. "We needed to take stock of the facts," explained Yew Jin, recently honoured as part of the inaugural CIO50 ASEAN Awards. "What was our current capacity? What could we scale up to? Then we compared this with what the business was asking so we could assess the gaps."
Yew Jin accepted that the business held larger expectations than what the IT department could accommodate, resulting in a negotiating process to outline key priorities. "We had to make some sacrifices," he said. "Because we didn't have enough laptops or remote access to go around, we needed the business to prioritise. For example, business units running operations took priority and then business units that are maybe back-office, such as HR, took a lower priority. Everyone wants to be at 100 percent capacity during business continuity, but our role is to explain that during this type of scenario, we need to find ways to scale back."
For Yew Jin, the biggest challenge centred around reduced capacity when supporting the business from a technology standpoint. "This was not a lack of bandwidth, lack of VPN or lack of software licences," he qualified. "The most fundamental need to address was the insufficient number of laptops to go around. Most of the workforce operates on work desktops. And a lot of these staff, surprising as it may be, lack PCs or personal laptops. Therefore, those with office laptops were configured one way and staff with home PCs were asked to self-configure and schedule tests with us during outside office hours. That was the biggest challenge."
Currently, in response to COVID-19 developments, the industry executive is chiefly tasked with ensuring the business runs smoothly during the restricted movement period, with a focus on protecting core operations. "We also have to ensure our journalists can still be out writing and documenting the news, uploading stories and getting them into print, online and social media channels," he added.
Malaysian Aviation Commission relies on cloud to drive productivity
As a government agency, the Malaysian Aviation Commission (Mavcom) is continually tasked with responding to the ever-changing and expanding needs of the public. In response to the restricted movement order however, the immediate focus switched to meeting increased internal user demands.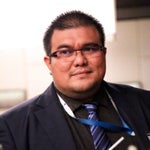 "We have seen increased demand for network and remote working systems," observed Saiful Bakhtiar Osman, head of ICT at Mavcom. "Fortunately, we were already running at 90 percent on cloud, such as Office 365 suites for email, file sharing and productivity tools. These features have contributed a lot to our business continuity readiness and the integration of information. Productivity has also increased as all documents and materials are available online in real-time for faster and more efficient decision making."
According to Osman, Mavcom's network had previous experience in managing large-scale online deployments, running at approximately 75 percent capacity when having a full workforce in the office. "The demand then increased with video conference meetings with staff who arrived back from overseas from high risks countries and started working from home as part of the self-isolation procedure," added Osman, also recently honoured as part of the inaugural CIO50 ASEAN Awards.
"This further escalated because we preferred to also hold online meetings with external stakeholders, as a safety precaution to avoid our staff being exposed to COVID-19. We were working at around 95 percent network capacity before the restriction movement order was issued, with all staff then required to work from home."
In addition to spearheading ICT response efforts, Osman is also the business continuity planning controller, tasked with ensuring staff are aware of the procedures and responses in place during the crisis.
Under his direction, the agency has issued business continuity guidelines and work from home handbooks to ensure communication is informative and transparent, backed by remote training exercises. "The business is placing high demands on IT to provide smooth, reliable and practical collaboration tools during this time of need," Osman added. "Meetings still need to convene for decisions to be made and interactions between departments are still required as per usual daily operations. "Skype for Business has been essential for the team to communicate, conducts meetings and interact with each other. This is as well as OneDrive and SharePoint features which we have utilised for file sharing and storage."
At this stage, Osman said Mavcom's main priorities centre around staff wellbeing and the availably of service to the public and aviation players. Therefore, the overall system and infrastructure has been configured to ensure the continuity of daily operations. For consumer complaints, the public can file complaints regarding airlines and airport services via our consumer hotline number, our FlySmart mobile app and also via our website," Osman explained.
"The consumer hotline number is running on a private PBX [private branch exchange] cloud with staff able to support calls via VoIP from anywhere providing there is Internet connectivity. All three channels are linked to our FlySmart CMS (complaint management system) which is built on Salesforce Cloud."
For airlines seeking to obtain overflight and landing permits, the agency is operating an AeroFile system, a system built on Salesforce Cloud combining approval processes from Mavcom, National Slot Coordination Malaysia (NSCM) and Civil Aviation Authority of Malaysia (CAAM). "This ensures stability, availability and accessibility for all airlines to apply for landing permits," he added. "The AeroFile system is available 24×7 and case officers are equipped with efficient approval features via mobile phone. As an economic regulator, our key challenge isn't the implementation of a business continuity plan, rather the duration in which the strategy will have to be in place. The prolonged crisis may have a huge impact on the aviation industry as a whole."