CIO India's survey on COVID-19's impact on IT jobs and investments reveals that the pandemic could soon affect IT department payroll budgets, hitting pay increases and hiring plans.
The survey, conducted April 7-9, showed that 32 percent of IT leaders see a temporary freeze on all new hires and 8 percent may reduce team size, while 57 percent believe there will be no change in IT staff strength in their organizations.
However, 4 percent of CIOs are busy hiring to meet a surge in demand for IT services.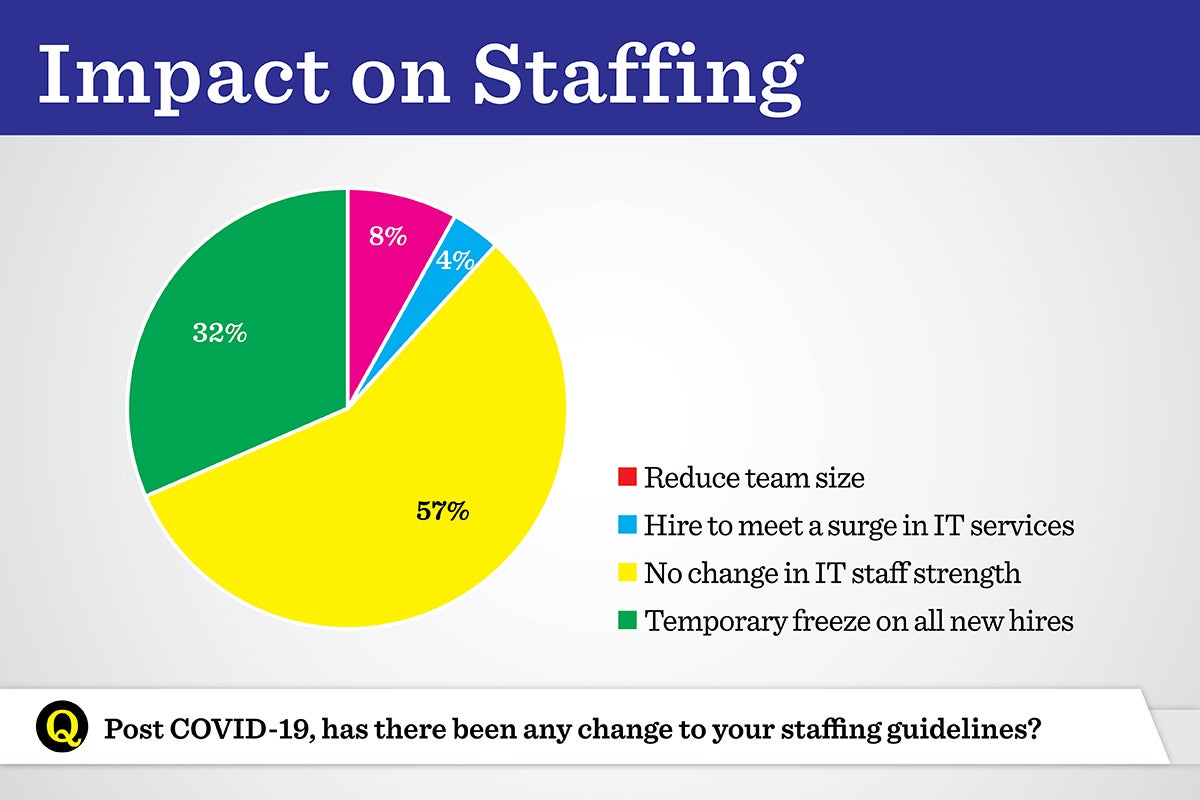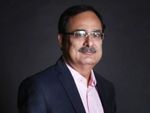 B K Arora, CIO at DB Corp, observes, "There is a need and opportunity to develop mobile and cloud-based applications where we do not have to depend on outsourcing vendors. Apart from legacy IT workforce, we would like to have resources that can develop such applications as it is also necessary to shift traditional applications to the cloud." The organization is looking at hiring automation experts and application developers with expertise in languages such as Python and R, among others.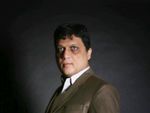 However, Anuj Joshi, VP at Evalueserve.com, looks at the situation with a different lens. "Because of COVID-19, conducting interviews and collaboration is sometimes slightly challenging as not everybody is comfortable with such tools. So, helping people understand the work-from-home culture is a challenge. The idea, therefore, is to delay hiring for a bit and have people join in either July or August." Evalueserve.com hasn't taken a break from hiring, but it is trying to delay it a little where it can.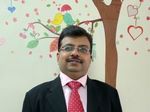 IT workers aren't just worried about keeping their jobs, they're also concerned about the effect the new coronavirus will have on their pay. According to our survey, 33 percent of Indian CIOs are looking at flat increments for their IT teams this year. Tejas Shah, CTO, Kalpataru Group – SSL, elaborates: "Initially, for this one year, the increment will be flat, and then there will be an improvement. In the current scenario, the priority is to keep the show running and complete existing projects. If there is business growth, then there could be some add-on numbers. And we are not going to impose cuts on anything."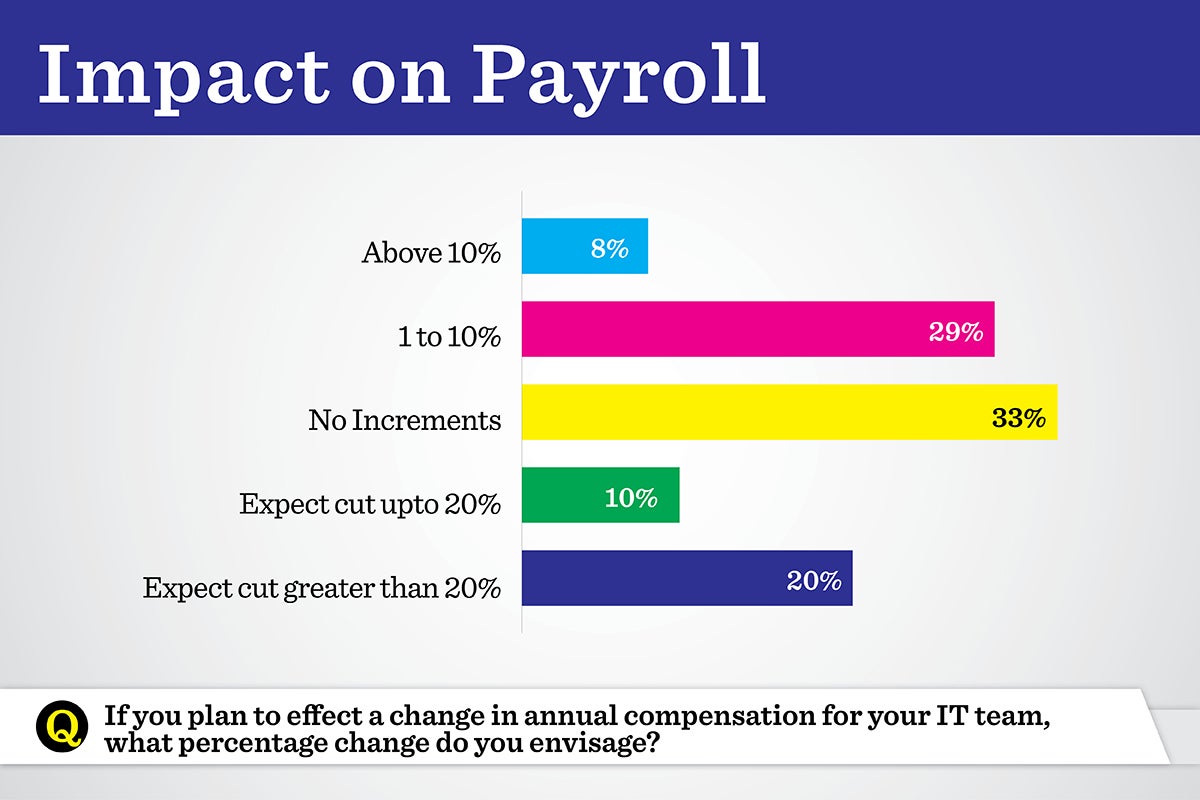 Interestingly, the organization is looking at outsourcing when required, rather than increasing in-house resources. "Technology evolves every six months. With predefined SLAs and quality of talent available, it is a good option to outsource projects amid the current situation," he says.
As for the impact on the outsourcing sector, an IT leader from an IT/ITeS organization explains: "We are observing a pull-back in customer budgets, and quite a few of our people are landing on the bench. We are not looking at outsourcing or hiring currently. Though we still have a couple of months to finalize the broad strategy on payroll, the overall perception is that the effects will be longer-lasting than two to three months. As we have in-house cloud and mobility experts, we don't need to hire from outside. Also, with the ramp down in some of our client projects, we are using those resources to fund internal projects."
According to him, a lot of companies are seeing a reduction in demand, and they are cutting spending on discretionary projects, which results in them reducing the spend on outsourcing because they might not want to lay off their people. The overall offshoring outsourcing industry in India could see a reduction in demand, he mentions.