IT organizations across India are hitting pause on their IT projects or deferring them as a result of the COVID-19 pandemic.
The majority of IT leaders (65 percent) responding to CIO India's survey, 'COVID-19's impact on IT Jobs and Investments', have deferred or paused ongoing projects due to the impact of COVID-19 on the business economy. Only 35 percent of them say the projects are running on schedule.
The survey, conducted 7-9 April 2020, also reveals that 48 percent of Indian IT leaders believe future project budget allocations will be significantly affected, with only 8 percent of them saying that budgets for future IT projects will remain unaffected.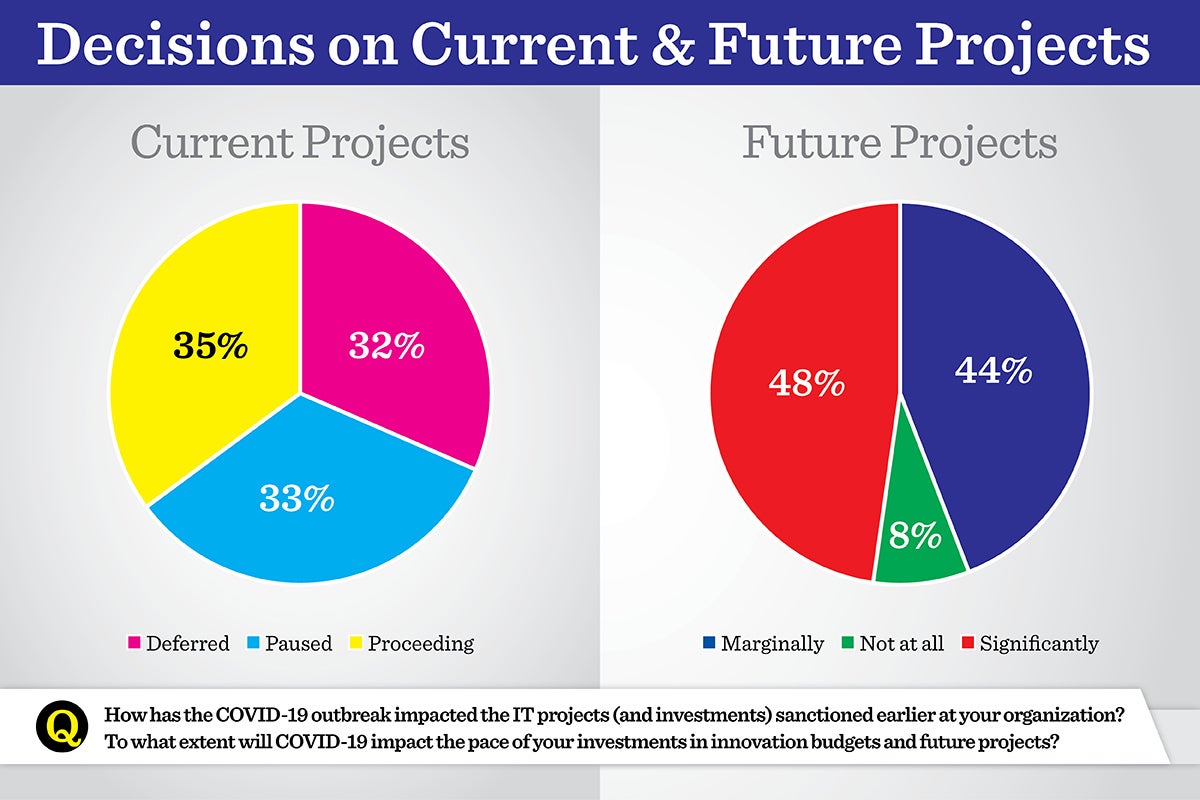 The difficult working conditions are prompting businesses to tighten their focus on projects that can enhance the security and efficiency of working from home, IT leaders tell CIO India.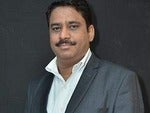 Dr Mukesh Mehta, chief technology officer at a leading brokerage house, says that support projects have been temporarily deferred as corporate priorities have changed since the onset of the pandemic. "WFH, VPN, data security/leakages, process improvement — mostly automation projects are the priorities as compared to the existing approved projects," he says. "Other projects that lie outside the priority zone for corporates are likely to be deferred."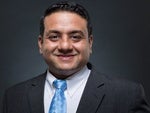 Bhavesh Lakhani, an IT veteran with over two decades of experience in the BFSI industry, shares Mehta's view. He believes the economic landscape for enterprises has changed, and some non-critical technology projects are likely to get deferred in the short term. However, projects that support business goals and the new paradigms within which businesses will operate will see substantial investments. "For instance, if the project is to develop an app for a particular product that doesn't qualify as an immediate requirement in the current situation, it will get deferred to a later quarter," he says. "The short term focus will be on the bottom line and cost optimization, the medium-term outlook is positive for technology investments," he adds.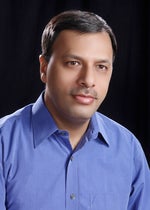 Pertisth Mankotia, chief information officer at Sheela Foam, however, feels that if projects were planned well from the beginning, with long-term value in mind, they are unlikely to be delayed. "We have competitive projects which drive business growth, and instead of pausing or deferring it, we have to speed up the projects. Now is the opportunity for us to fight offline with online!"
High cost projects at high risk of delay
High-cost projects are subject to high risk during this period, he says: Instead, if the running cost is low and the project is more on the value-add side, then it won't be much of a challenge to keep them ongoing.
A technology leader from the banking industry, who wished not to be named, echoed Mankotia's comments about costs. "All projects with a capital-intensive nature have been deferred. Therefore, all the ERP/HCM projects would see one or two years of delay along with the HR technology projects. With budgets mostly allocated to solutions to keep the company and business continuity afloat, other non-essential projects will have to take a hit," this IT leader says. This organization undertook a complete reevaluation of its existing projects in the light of the changes in its strategy to minimize adverse effects. Aspects that were taken into consideration include profit/loss, flexibility, agility, mobility, organizational health and more.
"The foremost thought considering the time of the year the pandemic has hit is the budget," says this IT leader, noting that budget discussions may not go as planned as remote working will get the largest share of the pie.
Most other survey respondents agree that the COVID-19 pandemic will affect future projects, with only 8 percent of CIOs surveyed expecting budgets to remain unaffected by it.
Mehta, at the brokerage house, says that the lockdown and its direct effect on the business revenue will have an impact on budgets across organizations. "IT budgets will also see some slippages. In the next six months only critical new projects will be getting the bulk of the budget allocations," he says.
Lakhani, on the other hand, has a different view of the situation. He believes that businesses can learn from the pandemic beyond the obvious lessons about disaster recovery and business continuity plans. "For instance, many organizations were hesitant about remote working but somehow accepted it on a war footing. Going forward, I feel remote working may become a regulatory requirement," he says.
COVID-19 may impose other changes too: "Companies with traditional mindsets will have to adopt automation," he says. He hopes to see a rise in project proposals and budget allocations for this technology by the third quarter of 2020.
Mankotia echoes Lakhani's thoughts here. "Realizing the power of automation is very important now. If it's a project that promises to reduce effort and double productivity, companies would be ready to invest, irrespective of whether it's a pandemic time or not. Projects that drive business value will be in demand at any time."