As Auckland's water and wastewater service provider, Watercare had two key priorities – to ensure the continuity of essential water and wastewater services to the people of Auckland, and to ensure the health and safety of our people in providing those services.
Made up of 1000-plus staff, Watercare had, up until COVID-19, communicated through fairly traditional means – emails, in person meetings, tapping people on the shoulder for discussions, printing documents to review, and so on. Moving to remote working using digital tools so quickly was a truly monumental shift.
Adam Gower, Watercare's head of digital operations, knew that equipping and taking care of Watercare's people through this change was imperative. "Enabling those essential Watercare staff to keep working safely, remotely if necessary, and at pace was a big opportunity. Physical distancing does not come naturally and presented challenges – we're a tight-knit and collegial bunch at Watercare. Like other businesses, we had to change quickly, accepting that some of these changes might not be perfect straight away."
Watercare started by identifying and enabling staff most directly critical to providing water and wastewater services. This included staff located at treatment plants, in the field and in their headquarter offices in Newmarket. "Once we had achieved this in the first few days of lockdown, attention turned to all staff," says Gower. "Watercare's strategy was then to equip 700 Watercare staff to work from home, enabling the remainder of essential workers who needed to be running our plants and other sites, where physical presence is still needed."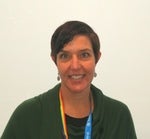 "Achieving this required super-acceleration" says Delia Cato, Watercare's Digital Workplace lead. "Many of our people were still on Windows 7, with our planned upgrade literally just starting when COVID-19 hit. Fortunately, a core principle for our upgrade was already to enable users to 'do it for themselves'. We were able to send people home with a brand-new laptop in a box, or courier it to them, with some basic self-service instructions. We deployed over 300 laptops in three days".
First steps for ICT during a crisis: Sort out infrastructure, security and bandwidth
Security was high on the priority list. Watercare knew cyber-attacks would increase and with a significant number of users still on Windows 7, there was work to do. Says Cato, "again, we were able to respond quickly and supplement our existing cyber practices with additional capability to mitigate the increased cyber risks".
Like many businesses, Watercare was not set up to cope with such a high volume of users working remotely in a short space of time. A fast move to increase network bandwidth was needed. "Over a matter of days, we designed and implemented a new internet link to ensure we had enough bandwidth – this was a mission-critical action we had to take" she says.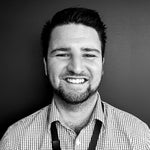 Having sorted infrastructure, security and bandwidth, Watercare's people needed the right platform to communicate, take care of each other and do teamwork from a distance. "Working remotely for many was a shock and we needed to throw them a lifeline – this lifeline was Microsoft Teams" says Ben Mountain, principle digital workplace lead at Watercare. "Staying connected with each other, with our leadership team and our partners to continue working as one team was imperative. We pushed Teams out to all 1000 Watercare staff and commenced a company-wide 'from a distance' daily online coaching programme. Our aim was to quickly help our people get to grips with this new technology, providing the platform for much-needed emotional and social support," says Mountain.
When Alert Level 4 was implemented, Watercare continued to deploy laptops to all users, including those previously on desktops, and did a lot of work to get applications working in this new environment. "Our support team had to get tools in place so they could support our users remotely. In doing so we've changed the mindset of 30 years of hands on support!" says Cato.
"We pushed hard to funnel all our digital support calls through our normal process, reinforcing that phoning in for issues was just for emergencies. Our help desk team was suddenly experiencing a 400 per cent increase in support requests, so prioritisation was important. We redesigned our triage and escalation process so users who needed help quickly got it."
Gower says that daily prioritisation sessions with executives and senior managers revealed a climate of gratitude and patience from the business. "Our planned digital rollout, originally intended to occur over a period of six months, was condensed into the first days and weeks of COVID-19. This meant that not everything went smoothly. Patience and understanding from our internal customers made this all work so much better – Watercare people have been very appreciative and grateful for the help they have received".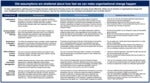 Watercare's proactive Microsoft Teams training was much needed to support the en masse work from home efforts, with limited previous company-wide collaboration or communication tool sets other than Outlook and mobile phones. This required a significant mindset and skill set change for most staff. "We stood up live, remote 'Teams 101' sessions and then more advanced online training sessions which have received overwhelmingly positive feedback" says Mountain. "Almost half of our 1000-strong staff group have attended Teams education sessions over a two-week period".
Spotlight on culture during an emergency: Planning, communication and strong leadership
Culturally, what's been impressive is how the teams at Watercare came together as a cohesive unit. "There's been a lot of goodwill that's defining this new way of working. Boundaries have been forgotten. Senior managers have been doing the prioritisation, not digital – this has been essential to maintain Watercare's focus on our customers and on looking after our staff," shares Gower. New governance was set up from the start so Watercare could be nimble and quickly respond to demands that were changing daily. Weekly dedicated sprints which harnessed the decision-making power of Watercare's tier 3 managers formed the heartbeat of activity. These senior managers were a key communications vehicle from and out to the business. "Exactly how it should be!" says Gower.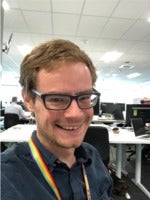 Planning, communication and strong leadership were key to cope with the changes as well as 'rolling with the punches'. "Watercare people turned up with a smile on their face, braved whatever they needed to and didn't panic," says Chris Lukar, a Microsoft Teams specialist in Watercare's digital team. "It required people who would normally fear new technology to roll up their sleeves and dive in. It has been challenging, but we have seen the real Watercare shine through this!"
Before COVID-19, on a typical day, 30 to 45 people were connecting remotely. Today, on average, Watercare is seeing about 700 people working from home during COVID-19. "The majority of Watercare people are working from home and they are nailing it," says Cato.
According to Cato "our teams have set up 'touch base' meetings and social chat channels – people are aware of checking in with each other to ensure everyone is ok and coping. Watercare has critical workers in locations who cannot work remotely. Keeping these people safe and supported has been front of mind".
"People have been compelled to let go of the old ways," shares Lukar. The shift towards using Teams to collaborate has broken barriers around transparency and old ways of communicating that would normally have taken months of hard work to unravel. Watercare people have welcomed it with open arms. "We're seeing 50 to 70 Watercare people a day joining our live Teams familiarisation sessions and getting stuck into the new technology – a total revolution!" he says.
"If you're not used to working from home, it's really intense," says Gower. "It's a different rhythm and people are adjusting in their own ways. For many, the biggest loss experienced during lockdown is the chance to have a laugh with colleagues, have the water cooler chats and generally connect with each other. So we're finding different ways to do this remotely, largely this seems to be working. People's ability to adapt quickly in high pressure situations is phenomenal – that's what we're seeing anyway."
Watercare knows that the technology and cultural lessons through COVID-19 provide a new benchmark for how rapid change, business continuity planning and crisis management is done.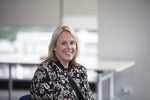 Says Rebecca Chenery, Watercare's chief digital officer, "above all, we've learned how quickly our people can get moving around an urgent and common purpose. In the absence of proven processes for this specific scenario, which has never happened before, a culture of personal judgement and taking action around a shared cause has been really effective. Decision making has been close to the front lines, which has meant things have happened at a faster pace. Our challenge now is to think ahead and use these lessons to further increase our resilience as an organisation into the future."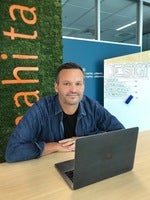 Peter Johnston is a strategy, business design and transformation specialist and writes about these topics based on his personal experiences in many organisations. Having run business consulting teams across Europe, the UK and Australasia, he established and led the IBM iX consulting practice in New Zealand, and over the years has worked with Heathrow Airport, British Film Institute, ANZ Bank, Air New Zealand, Vodafone and Watercare, among others.