The pandemic has turned out to be a busy time for most ICT teams as they roll out remote working to 100 per cent of their colleagues, observes Owen McCall, a former CIO and now business mentor and strategist.
McCall says most ICT teams he has spoken to, however, have successfully transitioned their office-bound organisations into virtual organisations within a week or two. He believes this situation provides the right impetus to invest further in improving the digital literacy of employees.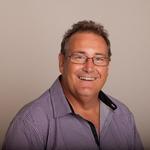 "Just as customers are needing to change their behaviour, so are our teams," says McCall. He urges ICT leaders to take the opportunity the forced change presents to support teams to build their digital skills so they can be increasingly effective in using digital tools and working 'online'.
"Start by supporting your team to get the best out of collaboration tools and continue to support your team to be safe online," he advises. "Then, make online training freely available, set up a support hotline, perhaps as an extension of the helpdesk, to answer team members' questions."
ICT can create a wiki or FAQ of tips and tricks where they can engage and tap the capabilities of the already very digitally literate people. "The more you can do to build your team members' skills now, the more likely it will be that you can sustain and build on the digital gains," says McCall.
In a recent report, Gartner analysts also make the case for "strategic reskilling", an opportunity to "flip downtime into learning time".
"Enterprises must quickly arm employees with the skills and competencies to address the new COVID-19 reality," note report authors Graham Waller, Mark Raskino, Rui Zhang, and Christie Struckman. "Turn any COVID-19 employee downtime into a strategic reskilling opportunity by clarifying strategic skills gaps and championing upskilling for the upturn." They say idle project team members, for example, could learn agile, product management, or data science skills.
The current downturn, however, has had different impacts on ICT teams across sectors. While some have the "quiet time" that could be used for upskilling, others find they are busier than ever, as they support colleagues adopting teleworking or managing remote teams.
COVID-19 challenges prompt ICT teams to upskill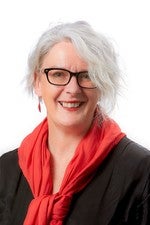 This was the case for Sue McLean, chief information officer at the Greater Wellington Regional Council. "We thought since we are in lockdown, we would use this time to go through our backlog of cases, tidy up the ship a bit, and work on our own development," she shares.
Indeed, the move to teleworking did not bless her team with "extra time", at least during the early days of the lockdown. "If you are talking about capacity to learn, our workload doubled exactly and the ticket number was what we would normally get in a busy week."
"We are a relatively small IT shop with about 40 people on the team," she explains. "A portion of those people are dedicated to projects. The majority of the team are here to keep the lights on delivering support, change, maintenance, advice, and general management of our ICT assets and systems." She also had to assign staff to help with WREMO, the Wellington Region Emergency Management Office.
What she discovered was her team's ability to step up as they responded to the changes brought by pandemic. When the national lockdown was announced, the ICT division had to implement Microsoft Teams quickly. She told the technical staff to go and learn everything they need to know about Teams. "This is your priority, nothing else matters."
One of the architects came back from leave and was assigned "owner" of the Teams rollout. "Learn fast, learn on the job, and quickly recover from mistakes," she says on the ethos they embraced. "There is no blame culture. If somebody did something, or changed the setting, we asked, what did we learn from it? Let us document it, and move on."
McLean wants to ensure her team takes up a continuous learning mindset on the job. She says the focus is on training every member of her team to understand ITIL foundations, and incident and problem management in IT operations. These range from two-minute refresher overviews to two-hour courses on providing techniques for modern IT professionals.
"But it does not stop there," she says. The council uses LinkedIn Learning to complement their training and development, so the ICT team can take courses, such as learning Python programming, to "building resilience as a leader".
She believes the team has the potential window to pick up on e-learning further when New Zealand moves to Alert Level 3 and Level 2. "There is a little bit more of self-discipline for learning, more than ever," she observes.
Her team, for instance, set up a chat thread where they ask people who have done the courses to comment on whether these are useful or not. McLean points out that she is also taking the courses to make sure they are relevant. "I never ask anyone to do it unless I have done it myself."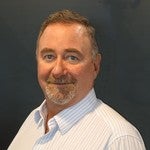 At Beca, an engineering and consulting services firm, the executive leadership endorses people to get self-learning while they can, says Vaughan Robertson, group manager – technology strategy. He says taking these e-learning opportunities comes at a time when the ICT team at Beca has enabled some 2500 technical staff to work from home. "Once we're over the current firefighting period, we can use the amazing range of online resources to have our people self-evaluate and tailor their own technical learning programs and record the results within our learning and development system," he says.
He notes that prior to the national lockdown, Beca had just upgraded its Pinnacle Series online learning in the technical space. "We never seem to have enough time to sharpen our swords, to take up learning opportunities. So, the idea of doing it now is absolutely wonderful."
Edwina Revell of Ministry of Housing and Urban Development: 'My aim is just technology becomes electricity'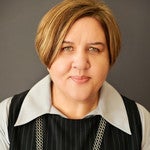 Edwina Revell, chief information officer at the Ministry of Housing and Urban Development, has tasked her team to provide digital and technical training for staff across the government agency. "My aim is just technology becomes electricity," she states.
"We were lucky that we had already taken steps to be 100 per cent in the cloud," says Revell. "We told everyone before we went into lockdown, to 'get your Surface, keyboard and mouse, and your chair'. So, people came in, took what they needed, went home and basically started working."
She says the shift to teleworking meant her team attended to more support requirements. She says one of their biggest challenges was distributing a shipment of external equipment like monitors to the staff during the lockdown. She shares that a member of her team ran a "logistics courier service" from a garage and delivered 100-plus monitors across Auckland and Wellington.
Prior to the lockdown, her division launched 'lunch and learn' meetings, held once a week for three months. People registered for the half-hour meetings, or simply dropped in. "They are short and sharp and cover all kinds of topics," says Revell. The ICT team chose the topics for or took suggestions from the participants, and observed requests coming through the support calls.
The "lunch and learn" meetings are now delivered remotely. In the first week of the lockdown, her team introduced "remote working clinics" at 10 am and 3 pm each workday. She assigns the ICT team to answer queries from staff, and these do not necessarily have to be about technology.
The ICT team also created a digital learning hub on the SharePoint site. The site has information on the different collaboration and productivity tools that they use, related policies, as well as information on health and safety. People can pick a topic, tick that they read the policy, and are then given further information on how to use the digital tools.
Revell says with these in place, her team is looking at bringing forward some projects and using the time to shore up their policies and digital tools. "This is a perfect time to drive that option."
Survive and thrive: Why upskilling is an imperative during a time of change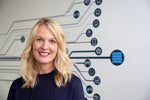 Frances Valintine, chief executive at Tech Futures Lab, says the school has had more enrolments today than in "the normal pre-COVID-19 world".
"The appetite for learning for professionals, mostly in their 40s and 50s, has been higher," says Valintine at a recent Trans-Tasman Business Circle Forum on resilient leadership. "People are having that time to sit back and reflect how they are working; about their employment and what skills they do not have."
"As people start coming out of lockdown, but even more important as the economy is going to kick-start, education is going to have a greater focus than ever before, particularly around digital transformation and the ability to work differently," she stresses.
Steve Griffin, a business coach, says asking people to operate in new and challenging ways, without giving them the necessary skills is paramount to neglect and a dereliction of duty.
He says in the short-term, organisations needed to lay off people and take advantage of a government scheme designed to keep businesses afloat during the worst months of the pandemic. In government, people are working remotely and facing new challenges and obstacles as they try to maintain services to citizens.
"As responsible leaders, we have to ensure our people working remotely for the first time, or those leading teams remotely, have the competences they require to 'survive and thrive' in the new world," says Griffin.
He says organisations, for instance, should ask how prepared their leaders are to undertake remote coaching. Communication skills have never been more essential to leaders and managers, he adds. "Do your managers and leaders know how to communicate effectively using communication tools, which they may never have used or been trained on? Do they understand the importance of non-verbal cues? Being a great communicator in the office or conference room is different to running a Zoom meeting and presenting webinars."
"The bottom line? The leader who invests in upskilling their people to capitalise on the new world will have an organisation that survives and thrives," states Griffin.