Championing technology solutions isn't typically high on the priority list for CIOs. But sometimes potentially game-changing products need a nudge when they get stuck on the shaky bridge between IT and the business.
That's what Parsons CIO Stu Kippelman set out to do in 2019, when he discovered that strong technology solutions built by the $3.8 billion company weren't getting the "visibility and exposure" they warranted. At issue was the lack of a partnership between IT and the business. To achieve better business outcomes for clients, which include federal defense agencies and critical infrastructure providers, Kippelman became a powerful advocate for the solutions.
It's a situation that's playing out in many IT organizations, as 50 percent of organizations will experience increased collaboration between their business and IT teams by 2022, according to Gartner. While most business lines have their own technology resources, it is critical that they work with IT to co-create solutions rather than innovate separately in parallel, according to Gartner analyst Keith Mann. The idea is to work together toward a common goal to implement new technologies effectively across the business.
A Swiss Army knife for asset management
Kippelman recognized early on that "an amazing set of talent exists outside of Parsons' IT," particularly after he saw the Parsons Information Management Solution (PAR-IMS), a software platform that analyzes wear and tear of critical infrastructure systems and recommends restorative actions. Kippelman partnered with James Birdsall, a Parsons asset management practice leader, to help raise PAR-IMS profile and make it available across the entire company.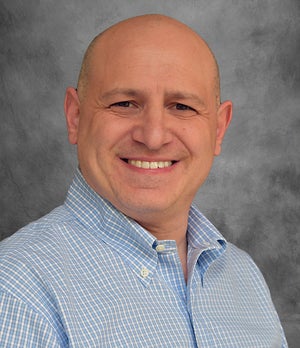 Historically, infrastructure maintenance was performed as a reactionary, break-fix exercise, says Birdsall, a structural engineer. Field inspectors would check rails, bridges and tunnels and add them to their punch lists of restoration projects. "The knowledge that we have is great, but we need to put that into clients' hands," says Birdsall.
PAR-IMS, which has received an IDG 2020 CIO 100 award recognizing achievement in technology innovation, enables infrastructure owners to take a proactive, preventative approach to such maintenance and plan capital investments over several years.
The platform takes into account historical data Parsons' engineers have generated about projects, including degradation of infrastructure on railways and metro lines, as well as on bridges and tunnels, to recommend short-term and long-term maintenance, replacement or other actions. It lays outs requirements, using data from field inspections, standardized engineering frameworks and other sources, and offers structured steps for facilitating the projects. It also calculates the costs to perform the work and provides reporting and predictive analytics to help engineers manage their expectations.
The route to optimizing infrastructure health
Take a rail system, for instance. PAR-IMS provides software elements for tracking and generating asset health information about stations, depots, technical buildings, tracks, pedestrian bridges and parking facilities. It then plans inspection procedures, capturing, storing and organizing the data. Finally, it analyzes the assets, using machine learning models to compare current state versus historical information about wear and tear, before recommending remedial maintenance.
Using an iPad or Android tablet, field inspectors chart rail conditions, uploading photos, data and GPS coordinates to the platform's database. Analytics report on current asset condition; risk; OPEX and CAPEX expenditures over the asset lifecycle; suggested condition monitoring and maintenance plans; and key performance indicators for facilitating maintenance oversight. Key executives can view data collected in PAR-IMS from any web-enabled or iOS or Android device, giving them the transparency they require as they estimate lifecycle costs and plan investments.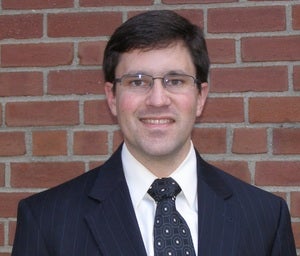 PAR-IMS has yielded up to a 5 percent cost savings thanks to improved scope management and delivery, Birdsall says. Moreover, Parsons' clients have reduced processing time of critical maintenance activities up to 98 percent. The results have engendered trust between Parsons project teams and its clients, potentially fueling future collaborations and increased revenues.
An agile approach to digital
Kippelman says PAR-IMS is emblematic of his digital strategy to get data to the right people, onto the right devices at the right time for Parsons' stakeholders, as well as external customers. "This is why I went into IT: To have IT support something and have customers benefit from it," Kippelman says.
To date, PAR-IMS has gained traction among railroad and metro industries, as well as bridge and tunnel infrastructure providers today, but the company is working to expand the platform to federal agencies and other customers. Birdsall expects to broaden PAR-IMS data capture capabilities to incorporate information from construction vehicles and drones.
Kippelman and Birdsall attribute the success of PAR-IMS to rigorous collaboration from Parsons' business consulting, engineering experts and software developers. That cross-disciplinary, agile approach has helped expand the impact PAR-IMS has on consulting and other service lines. IT is bringing this approach to other projects as well, says Kippelman, who is encouraging business lines to share codebases and other assets.
"IT needs to move at a different speed," Kippelman says. "We want to help get the message out and provide coordination for these teams."