Despite years of underfunding and neglect of core services, the NHS is tirelessly weathering the impact of its worst crisis yet. Every day, medical staff and key workers are putting their lives on the line to keep the country safe in the battle against COVID-19.
Supporting their vital work are dozens of CIOs who, against all odds, are delivering digital solutions to help win the battle.
We spoke with technology executives from four different NHS trusts across England and Scotland to explain the challenges they are facing – and how they are overcoming them in these extraordinary circumstances.
Responding to the challenge
Hampshire Hospitals NHS Foundation Trust (HHFT) has long had a history of strong clinical leadership, explains Tamara Everington, Chief Clinical Information Officer at the trust. Overnight, clinicians took ownership of solutions and rapid change became feasible as bureaucratic barriers were removed.
Everington's team was able to accelerate a number of digital programmes around COVID-19, including an electronic observations programme (e-Obs) that recently moved from what normally would take six months to just a 10-day rollout.
These observations allow clinicians to take patient observations such as vital signs using electronic devices. An added benefit is that e-Obs also eliminate the need for paper charts – reducing time spent on routine tasks so staff can focus on their core responsibilities.
"We have taken a more 'light touch' approach to training for the rollout, supporting clinicians with basic skills only for equipment use and then letting them work things out for themselves, and this has proved successful," says Everington. "We have brought managers closely together with clinicians on the ground and data analysts, so we have real feeds of data from the bedside."
Within two weeks, her team was able to move to a unified, triage-based electronic specialist referral system with 80 percent of all outpatient follow-up being delivered virtually through the e-Referral service.
However, there's also the struggle with the direct effects of the pandemic on staff, their families and the community these hospitals serve.
"Beyond the pure horror at the impact of COVID-19 on people's physical health, we face impacts on mental, emotional and financial health," she adds. "Everyone is frightened and there is a constant need to reassure those around us as they are called into roles well out of their comfort zone.
"It is all the more impressive then that staff have embraced technological change at this time with open minds and hearts."
Enabling remote work and data access
One of the many initiatives led by David Walliker, Chief Digital and Partnerships Officer at Oxford University Hospitals NHS Foundation Trust (OUHFT), is the deployment of a virtual consultation system to allow for non-urgent out-patient appointments to take place where suitable.
Virtual consultation systems allow patients to contact their doctors without having to wait on the phone; instead they can directly report symptoms and upload photos via a dedicated online platform, helping to remotely determine whether someone is sick enough to come into hospital.
NHS England wants full patient access to online and video consultations by April 2021. Digital products such as video consultations, triage assessments, email, web chat, and online forms can provide a quick, convenient, and secure alternative to visit GP practices, according to the healthcare organisation.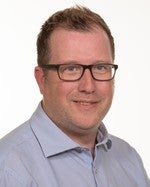 OUHFT has also expanded its VPN infrastructure to support remote access to clinical systems, providing NHS network access to 650 GPs in other areas of south-east England. "We have deployed a full VDI Citrix infrastructure to allow any device access to our systems which is accessible on any device securely," adds Walliker.
To enhance collaboration, Microsoft Teams has been rolled out to 14,000 staff in just three weeks – while, at the same time, both security and bandwidth have been ramped up to accommodate up to 4,000 remote workers.
"We have also implemented a health information exchange, so that our secondary care information in our electronic patient record is available in the primary care electronic patient record system, making it easier to share information across care settings," adds Walliker.
This groundwork will enable further digital measures as part of patient recovery, so patients have access to their full records on their smartphones – and interact with the hospital to book, change, and schedule appointments.
This will "get rid of those paper letters once and for all," says Walliker.
Innovating at speed
It goes without saying that all these operations, particularly when running against the clock of a situation of this gravity, are riddled with obstacles.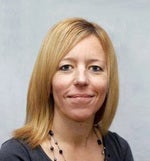 Lisa Emery, CIO at Royal Marsden NHS Foundation Trust (NHS FT), says that one of the biggest challenges for her team was to scale at speed the tools required to support staff working from home. These included video-conferencing for clinical teams to enable virtual meetings, telephone and video consultations with patients, the building and delivery of a 'virtual desktop' environment, and more laptops to enable staff to work from home.
They also had to assist staff on how to use devices and apps for their patients to be able to be in contact with their friends and families and for staff to hold meetings effectively and safely.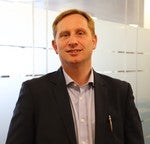 Helping Emery were the trust's infrastructure and technology partners, who have been able to respond at pace.
"In addition, we have benefited from generous donations via our charity to assist us in delivering the digital capabilities needed to help to keep our staff and patients safe at this time," adds Emery.
Deryck Mitchelson, Director of National Digital and Information Security at NHS National Services Scotland (NSS), also says that vendors have been particularly collaborative at this crucial hour, and highlights the critical role Microsoft played during the roll-out of Office 365 across NSS – where the priority was to implement suites like Office 365 across hospitals, and Attend Anywhere Video Conferencing for GPs.
Silver linings
None of the CIOs we spoke to minimised the terrible human cost of this cruel pandemic, or the dreadful impact on NHS services. But all were quick to highlight the valuable lessons being learnt in the process.
Everington speaks of how she has witnessed enhanced and closer communication among colleagues. This has opened a way for the development of practicable solutions in real-time.
"As many of us have moved to less familiar daily working we have developed new-found respect for the roles which others deliver and which we had previously been blind to," explains Everington. "Many clinicians have gone out of their way to praise the work of the IT and transformation teams as a blessed resource in these times."
Her colleague Tim Cropley, CIO at HHFT, says that COVID-19 has brought technology to the fore in the very human-centric business of healthcare.
Just five weeks ago, Cropley's team was supporting 20-30 clinical staff at any one time. They'd be working from home or from remote sites, and accessing clinical systems from afar. Today, that has jumped to supporting 2,000 staff who are primarily working from home, or at remote locations like local private hospitals that were taken over to cope with the outbreak.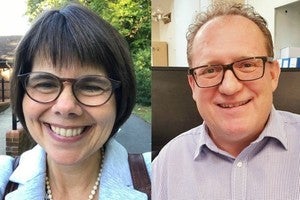 "Forced by need and unhindered by costs constraints this has happened at pace," says Cropley. "It feels like we have made four years' worth of change in four weeks. Hopefully these changes to how we work in hospitals will be the positive legacy from this crisis."
Walliker agrees. While acknowledging the tragic impact of the pandemic, he also says that it has presented an opportunity to transform the way the NHS delivers services in the future.
"The public sector has for too long not implemented rapid agile deployments. This crisis has provided an evidence base that we can," he says. "Whilst we will never want to see this scenario again, we can't allow a revert to paralysis by change in the future."