It's been months since the World Health Organization's director-general, Tedros Ghebreyesus, declared COVID-19 to be a pandemic. Since then, the world has learned that technology plays a crucial role in allowing society to function during lockdowns and the mass closure of schools and businesses.
The pandemic has pushed companies to allow staff to work from home, a move that has presented a challenge for senior managers and chief information officers. CIO Middle East talked to tech leaders to see how they have dealt with the crisis and what lessons they have learned as a result. Here's how CIOs in two different fields, responded.
Spoiler alert: It's not just about the tech.
Communications is key to remote work
In the UAE, the Ministry of Education closed schools and universities on March 8th to avoid the spread of the virus, almost three weeks before the government imposed its lockdown. Staff at Academia Management Solutions International (AMSI), a school management company, have been working long hours to ensure that schools it works with remain operational. AMSI provides services including school design and construction, curriculum planning, and academic-related related IT services; it counts 6,000 graduates among the schools it works with.
With all schools shut down, distance learning was the only solution for continuing education. Time was of the essence and many steps had to be done to provide a working, sustainable online system, explains George Akhras, CIO at AMSI.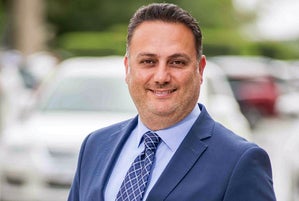 "We integrated a virtual classroom plug-in to our existing Learning Management System," says Akhras. "In order to serve more than 8,000 users, students, teachers and staff, we had to deploy many load-balanced servers; remotely train the teachers and staff; communicate with parents and explain the new system; solve technical problems for teachers and parents and provide equipment to those who needed."
The lesson learned? Technology, though key, was only part of the solution. Akhras says that AMSI was able to achieve the goal of allowing students to study remotely because of the sense that everyone involved had, that they were all in it together: management, teachers, staff, students, parents and the IT team.
The experience will have an impact on AMSI's strategy going forward. "We will invest more in people and their development, that will be on top of the list," Akhras pledges.
COVID-19 raises new issues for legal sector
Law firms, meanwhile, are experiencing a surge of work as a result of the enormous legal complications that the pandemic is causing — for example, some non-citizen residents have been dismissed from their jobs, and under UAE law can not stay in the country without a visa arranged by a company.
Law firms also have faced the challenge of passing forcibly and practically overnight from decades of face-to-face meetings to working with clients and staff remotely.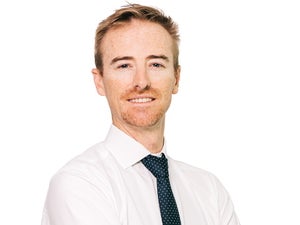 At Fichte & Co, a UAE-based law firm, its business continuity plan enabled the company to create a group mindset about how to get through a crisis, something that has been really helpful, says Matthew Peet, the company's CIO.
"Because of our business continuity plan, people felt affirmed in their roles. There was also much better understanding about the decision-making process during a crisis, and the need for flexibility so that we can react as the situation develops. " To achieve this, a key point the company agreed in case of working remotely was the use of Microsoft Teams, and a VPN.
Peet is proud to say that the initial business continuity plan is working and the company is not going to change it — for the moment. Flexibility and keeping a close eye on how the crisis unfolds, though, is important. Visa issues, for example, are not likely to go away anytime soon. "Future strategy is important, and we will focus on the things we can control and potential new market developments/trends due to the crisis," Peet says.