ANZ Bank New Zealand was able to quickly scale out remote working for its staff as the COVID-19 crisis surged. More than 6500 employees were able to work from home in time for the lockdown, and the bank's websites and apps handled the increased traffic.
The bank's disaster recovery and business continuity planning regularly identifies and tests a range of scenarios, including a pandemic, explains Anthony Watson, enterprise domains lead for ANZ Banking Group in New Zealand. He notes that they take lessons from each testing, which happens regularly at different scales, several times a year.
The bank's ability to pivot quickly to the changes demanded by the ongoing coronavirus crisis, however, was actually due to "a number of layers put in place in recent years", says Watson.
These layers included critical investments in the core network, as well as building a flexible work environment for all their business units. "It would be difficult without that foundational capability to make that transition," he says. "It has really reaffirmed [our] approach of taking a long-term view, in investing over time."
Investing for business continuity – technology and teams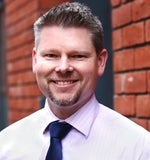 Watson cites how the bank's investments in the core network over the past year, for instance, enabled it to respond quickly to the sudden shifts in network traffic when New Zealand went on lockdown.
The bank has a situation management team and one of their initial discussions was the infrastructure capability they needed to have in place to support this. Such involved working closely with Spark for their network infrastructure.
He says the bank also stabilised critical infrastructure, systems and processes. This was important as the sudden shift to employees working from home put unprecedented strains on the bank's infrastructure, including their videoconferencing capability.
According to Watson, their investment in recent years also saw them able to promptly lift capacity to handle more traffic loads on their customer facing website and apps. "The rollout of self-service tools and interactive-voice-response capabilities in earlier years ensured we were adequately placed to meet our customer-support needs."
"Our key focus was keeping online so we could serve our customers," he notes. "It was important we didn't knee-jerk to each issue, but take an objective view of the situation as it unfolded."
The bank has had a flexible working environment for years, and this was key to facilitating the large shift to work remotely during the lockdown.
"We have a policy for it, and businesses have built their processes largely around that feature, that workers may be remote. We invested in technical infrastructures to enable that as well," he says. "It was just about, how do we scale that to support not only certain workers but the entire organisation?"
They supplied the teams and branch staff with devices and necessary equipment to work from home. The bank invested in a virtual desktop capability so staff could log in from their own device or home PC.
He shares that one of the things they have been working on for some time was providing for the needs of remote contact centre agents. The contact centre agents received a specially built device, set these up at home and took calls as if they were operating in our building. "We managed to scale that and actually get to a point where today 90 per cent of our contact centre in New Zealand is actually working remotely."
"Certainly, the patterns of the organisation to operate have adjusted or changed during the remote working period," he says. "One of the things that is really important for us is how we build a single view of that and so we spent quite a bit of time in building a dashboard."
He adds that ANZ Bank uses tools like Splunk and Dynatrace for this and can identify hot spots and potential issues before these happen.
For instance, they noted how the start of the day between 9 to 11 am became peak demand time for their videoconferencing tool. Calls to the contact centre, meanwhile, drop off from 1 p.m. and pick up an hour after that. This period coincided with the daily briefing on the coronavirus updates by Prime Minister Jacinda Ardern and Director General of Health Dr Ashley Bloomfield. "We have been making changes to our backend infrastructure to make sure we are able to recognise and support those changed patterns of behaviour," says Watson.
The monitoring tools also provided the executive leadership team with a consolidated view of how they were operating, in an easy to digest format. For example, they were measuring who was coming and going from their buildings. This helped assess if their lockdown response instructions were getting through to staff and that the latter understand what the risks were on that front. They also learned how much cash was being taken out of ATMs.
Focus on security and special challenges
He says they also considered the need to support specialised areas. One of these was the Markets and Treasury which has very specific demands or requirements in infrastructure to support market trade. The teams can operate remotely, but there are some trading functions that need to happen at a particular site. "We managed to move from three market sites into five, to essentially enable the business to continue to operate and have capability they need, as well as maintain appropriate social distancing of staff," he explains.
Watson says an important layer was being proactive on security. "The lockdown saw us testing our security plans including the ones we never thought we'd have to worry about. It wasn't just keeping security top of mind when working from home with flatmates or family in the background, but also in staff use of third-party apps and tools that fast became popular after the lockdown."
So, they provide specific guidance around the different kinds of meetings and the channels they need to use. "Generally, what we are seeing is if you are having a team social such as Friday drinks, you can use Zoom or Facetime or whatever works for your team," he says. "However if you are working on an ANZ business, we are clear that the ANZ conference service has all the right security and that is what we require people to use."
They published a guide for working from home and made sure this was communicated to the people. The guide covered a range of topics such as setting up a workstation at home, connecting to the network, and how to use their remote videoconferencing. They also added access to chat-based support, where staff can bring up a chat window if they have an event or issue.
Parallel to these, they also considered how to support the teams to manage differently. They tried different ways, such as encouraging people to connect daily with their teams. Watson says in his case, he holds a virtual stand up meeting with his team every day at 8:30 am.
They also provide information around wellbeing and making sure staff look after themselves. "We realise working remotely is quite different," says Watson. "You log in and it is easy to spend the entire day sitting in one spot. So, we are coaching people how to break up their day, and we are encouraging them to exercise. We recognise that this is a unique time and people and work patterns will need to accommodate the family situation."
"It is important to communicate, connect with, and be available for your team, your people," he says. "People react differently to the uncertainty, to the fear of the unknown, and we need to support them through that. It has really emphasised what seems obvious but that is absolutely being critical for us, working through this period of time."