The Middle East oil and gas industry faces pressure on several fronts. Enterprises around the world are deploying sustainable-energy technology designed to reduce reliance on oil in an effort to curb greenhouse gas emissions, while geopolitical turmoil has caused oil prices to plunge, putting pressure on energy company IT budgets. Shumon Zaman is a UAE-based technology executive and consultant who most recently worked as technology vice president at Lamprell PLC, a company specializing in the oil rig construction business; in this edited Q&A he highlights the power of digital twins and other emerging tech to accelerate digitalization in oil and gas industry — with the aim of curbing costs, optimising revenue streams and supporting sustainability initiatives.
Which emerging technologies will shape the future for the oil and gas industry?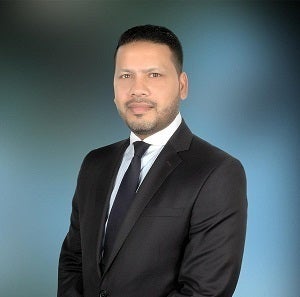 We are now starting to see tangible evidence whereby digital technologies such as artificial intelligence (AI), robotics, the industrial internet of things (IIOT), digital twins, wearables and even augmented reality are being used more in the oil and gas sector.
The rise in adoption of these technologies can be traced back to the fall in oil prices in 2014. This has forced the industry to find opportunities to reduce costs, and improve efficiencies using digital technology — a major step change and one that I believe will certainly shape the future for the oil and gas industry to become more lean and agile.
How will the oil and gas industry compete in such a new high tech environment?
I think organizations operating in the oil and gas industry will increasingly rely on digitalization to create a more sustainable future. In the Middle East region for example, the attractiveness of digitalization to national oil companies and others is to derive added value from operations that cover the complete value chain – from upstream, midstream and downstream, because digital technology is applicable to all of these areas.
However, the key to unlocking this value is to use technologies such as digital twins; internet of things, robotics, Al with machine learning and big data analytics that enable major change in operational efficiency and provides greater insight and control.
I believe the quest to drive greater efficiencies (especially due to the low oil prices) in the industry will encourage further demand for digital transformations that only a few vendors are addressing today. However, we are seeing new startups and some established vendors focusing more attention on this area.
To compete and deliver greater value, digital transformation is critical to survival – organisations operating in the industry need to change the old modus operandi and adopt digital technologies or face extinction.
The report "Predictive Maintenance in Oil & Gas" [from GlobalData] reveals the rise of digital twins in oil and gas operations are extending the boundaries of predictive maintenance technologies, making it a reliable tool for monitoring asset integrity. What impact does digital twin technology have in the industry?
This is one the most fundamental technologies that I believe will have a major impact to the bottom line of asset operators and will also greatly enhance safety in the industry (by using less humans in high-risk operations).
However, the real value, in my opinion, comes during the operations phase, the digital twin allows for remote performance monitoring and predictive analysis. Being able to predict failure before it happens, being able to predict maintenance requirements based on real-time condition monitoring rather than the legacy time-based methods is fundamentally reducing non-productive time and increasing the up-time of assets and in return delivering millions of dollars in savings for asset owners/operators.
How will big data and artificial intelligence help companies know where to build oil rigs?
Big data and AI would be useful for predictive maintenance and dealing with problems before they happen. Having powerful algorithms that can identify and predict patterns from historical data is extremely useful for owners or operators of oil rigs since it enables AI to predict a future failure before it happens. They have no relevance on where an oil rig is built.
Most companies that are looking to use AI and big data are working with specialist companies that have developed solutions for this area including vendors such as GE BakerHughes, class societies such as ABS and DNV-GL.