As CIOs are brought deeper into the executive fold, they're increasingly being called upon to think about something not traditionally in their wheel-house: culture.
Greater investment in and reliance on technology in business means it's more important than ever that staff play their role in realising its full potential.
According to Gartner research VP Elise Olding, there's a long history of IT deployments that have either failed or not gone as well as they might of because not enough was done to affect the subtle cultural and behavioural shifts in adapting to new systems and processes.
Co-author of a recent report on CIOs and workplace culture, she calls for a rethink of how the IT and HR departments should be working together to shape and maintain corporate culture for the good of the firm and makes the bold prediction that by 2021, CIOs will be as responsible for leading workplace culture as their peers in HR.
Olding notes as workers are given newer technologies designed to empower them, expectations – and perceptions – can change, officially or otherwise. Yet rarely are job descriptions or key performance indicators (KPIs) updated, meaning staff don't actually think or act any differently.
A new sales system might be implemented with the goal of enabling broader market reach and/or deeper audience engagement, but if that worker's KPIs don't change, they'll just keep doing what they're doing. This can throw efforts to measure results of IT deployments into disarray.
"There's a cognitive dissonance between what the CEO is saying and how performance is measured," Olding says, adding a closer relationship between IT and HR would go a long way to solving the problem.
Rohan Penman, CIO with bespoke hot beverages company T2 Tea has experienced this first hand.
"When we have extended functionality, sometimes it takes time take into account how those KPIs are rejigged," he tells CIO Australia. "Often product owners want to report in old fashioned ways even it's not applicable: It's a funny juggling act".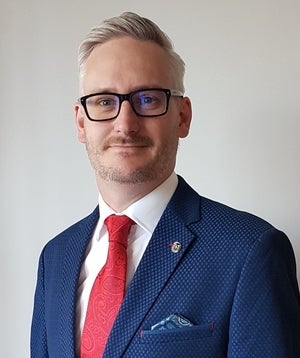 One of the biggest changes to T2 Tea's operations amid COVID-19 is an exponential ramping up of its so-called 'click-and-collect' sales model, whereby customers shop and pay online, but pop into the store to collect their order.
This requires changes in shop layout as well as inventory and storage. It also requires that staff work and think differently.
"How does that impact physical store layout, storage of items and even how a person then goes about their to-do-list in a given day?," Penman asks. "There might be set times when they need to jump to 'click and collect'. Do they ignore phone calls? Or people in the store?"
He explains that while T2 has a click and collect window of around 3 hours, other retailers have turn-around windows as short as 30 minutes, demanding even sharper shifts from existing processes and work culture.
Olding reckons 80 per cent of all change that occurs within organisations has its genesis in technology.
"If you have a CEO who says 'we need to be more customer-centric', the CIO has a big role to play in achieving this."
By extension, CIOs need to bring HR into their decision processes more. "Often they get brought in at the end but they need to be in on the front line."
For example, CIOs will instinctively allocate system access and privileges according to the job description/role as provided by HR. "It's easy to say you have this job so you see this part of the data," Olding explains.
However, CEOs are increasingly being urged to help break down silos and encourage broader collaboration. Workers, faced with this dilemma will usually find ways to access and share information beyond the firewall and company security policies, potentially creating major security problems.
"If they're not given access to broader data sets they need .. they're going to find ways to share it that might go against security policies," she notes.
According to Kevin Russo, lead partner, tech strategy and transformation with Deloitte Australia, CIOs have been undergoing a major cultural transition over the past several years in parallel with their ascendancy to the enterprise c-suite.
He notes while CIOs performed – or were seen to perform – the role of 'trusted operators', they are increasingly required to function as 'business cocreators' and 'change instigators' as technology plays a more central role in driving business success.
As COVID-19 has forced many CIOs to take immediate responsibility for everything from enabling remote working, to reengineering supply chains and other core functions, this transition may be accelerated, especially for organisations with more advanced digital strategies already in place.
"The CIOs that have embarked on tech/digital transformation pre-COVID, will have the role of business co-creator and change instigator accelerated, while the companies that have yet to modernise or transform, will be stuck in execution and delivery mode to try and catch-up," Russo said.
Whether this results in a closer relationship between IT and HR remains to be seen.
Claudine Ogilvie, former CIO with Jetstar tells CIO Australia: "Culture is such an integral part of the business these days and if it's not, it should be. I can't think of a business that isn't driven in some way by technology and whose strategy and customers isn't impacted in some way by technology.
"Culture is top-down, the board, the CIO and the executive should be across the culture, driving the culture," "It's the role of every executive to drive culture alongside the CIO and the board. And it's never been more important for CIOs to drive culture because technology has become more important than ever."
Emotional intelligence
Organisations need to examine more closely how they are using technology and helping people to change behaviour, which requires a collaboration between the CEO, CIO and HR, Olding believes.
"But you have the CEO saying they want people collaborating and working on problems. This is where IT comes in."
Organisations that want to affect real change need to first take stock of their corporate values and culture, and how are they reflected in their existing technology footprint. And it needs to occur on a truly personal level.
Unlike HR professionals, CIOs tend not to be as focussed on so-called 'soft skills'. But Olding sees encouraging signs of change.
"I see a lot more savvy CIOs who have that human side; they've got higher emotional intelligence".
Brett Cowan, executive director with Brisbane-based consultancy AgileXperts asks: "Have CIOs ever not been as responsible for culture as HR?"
An experienced systems engineer working across industries including healthcare and manufacturing, he says companeis that fail to bring people along on the journey when implementing major new systems do so at their peril.
"Even if you have best ideas in the world, if you don't bring those people along with you, you're guaranteed it's going to fail."
He notes that the manufacturing sector appears to have developed the right philosophy where this is concerned, because there's such an obvious and immediate correlation between people being able operate new technologies and ROI.
"If we want to improve a system process you ask the people who use it each and every day."
Post-COVID, Olding predicts that employee engagement levels will fall by 10 per cent.
Initially there will be euphoria as everyone gets back to work.
"But then there's going to be a lot of discontent after the glow wears off," she says.
"With everyone working from home, cultural patterns and attitudes are being shaped that will be hard to undo."
It's not just staff working from home per se: people are working more independently with less direct 'management'. At the same time, they have been made to feel more needed and important because of the way in which management feels compelled to regularly 'check-in' and make itself more available, T2 Tea's Penman explains.
On the other hand, he says: "Many people at T2 have been higher maintenance because there's no back and forth or general banter and quick conversations that can be had during normal times."
Ultimately the 'new normal' is going to look and feel quite different when it comes to office and workplace culture post COVID-19.
"I think micro managers are doomed," Penman predicts.