While many organisations were caught flat-footed when COVID-19 took hold in March, Mercedes-Benz was somewhat ahead of the curve.
"It didn't fully take us by surprise…we had some indicators out of the team in China where they shared what this [pandemic] is going to look like and how do we react from an IT point of view," Oliver Schmill, chief information officer at Mercedes-Benz Australia and Pacific told CIO.
With typical German efficiency, Schmill and his technology team discussed 'what if' scenarios as early as February to anticipate the challenges so they could react faster to the fallout. Since mid-March, 120,000 of its 270,000 staff worldwide have been working remotely, including all of its 1,000 staff in Australia and New Zealand.
The team completed a business continuity simulation in mid-March and since then, the organisation's cars, vans, trucks, buses and financial services organisations have been running smoothly, said Schmill.
Keeping staff safe and secure while they worked from home and ensuring the company had the right amount of bandwidth to support these users was crucial, he said.
"Our VPN needed to be upgraded because we didn't have sufficient [bandwidth for this number of] concurrent users at the time. We needed to do a bit of work to get Citrix up and running smoothly too".
Another significant challenge has been moving customer contact centre and service desk staff to work from home set-ups, particularly those staff working in the organisation's cars and financial services businesses.
As well as the obvious technical challenges, there were important considerations around company culture too.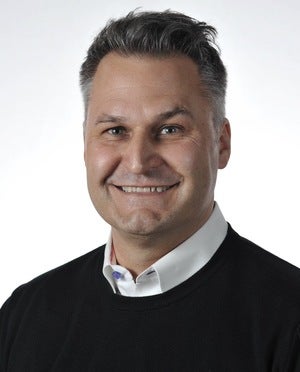 Mercedes-Benz's local technology group had a chance to be a "spearhead", introducing best practices and tools, Schmill said, adding that Microsoft Teams is being rolled out ahead of the company's original plan to deploy the entire Office365 suite later this year.
Meanwhile, Atlassian's Confluence collaboration and Jira issue tracking tools were already being used by the local team to work with remote teams in Singapore and Germany.
"So all these methods and processes have been in place, which is helpful. But we have to find new virtual ways of working and we are sharing tips and tricks with departments to make sure that everybody is working as efficiently and effectively from home.
"Overall, I think the teams responded well and they have the right attitude and culture in place to get into the new normal, whatever that might look like," he said.
Having the right 'grit'
Creating a culture where staff have been able to deal with a crisis like COVID-19 started at Mercedes-Benz around five years ago. Schmill said the company has worked to create a good culture across its Australia and Pacific operations to lift employee satisfaction ratings, which had previously been low.
"This was an investment that is currently paying off and has created a solid foundation for what is going on with COVID-19," he said.
The local team communicates regularly via intranets, group messaging, video conferences one-on-ones and coffee chats, as well as weekly sessions to check in on everyone's mental health, he said.
Schmill acknowledges the pandemic has created a certain level of fear and uncertaintly among staff.
"We have to accept that people are fearful and we have to find a way to address that. We are trying to bring people together, show them appreciation, show them that we are vulnerable ourselves not knowing everything about how to get out of this [new working environment].
"We have a plan, everybody needs to be resilient and everybody needs to have the right grit. This is an attitude that we tried to [instill in] team members previously. A typical characteristic of a team leader that is resilient is that they are very self-aware, they are aware of the situation they are in, and they are utilising the diversity of the team in these moments.
"They are adaptive, they are making new plans, taking in new actions, and modifying their behaviours. I think these resilience characteristics are something that our people are embracing.
"Culture is a journey not an event so I hope what we have done in the past is paying off for the future."