Fitness & Lifestyle Group's chief data and technology officer, Adam Skinner, is leaving the organisation after just under two years in his current role. Skinner is the new chief technology officer at Brisbane-based advertising software provider, CitrusAd.
Skinner has worked in the fitness industry since September 2013 when he joined Ardent Leisure Group as IT project manager, health clubs. In November 2015, he became head of digital delivery at Goodlife Health Clubs. He moved into the chief information officer role at Fitness & Lifestyle Group in August 2016.
Skinner has pulled the ejection cord at the right time with fitness clubs Australia-wide temporarily closing their doors due to the COVID-19 pandemic.
Fitness & Lifestyle Group runs around 390 gyms across Australia and owns recognised brands Fitness First, Goodlife Health Clubs and Jetts. In June last year, Quadrant Private Equity, which owns the group, said it was offering the company for sale through investment banks UBS and Citi.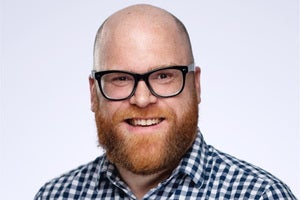 Skinner announced his departure in a LinkedIn post on Thursday, saying he made a "significant career decision to resign" from Fitness & Lifestyle Group and accept a new role.
"Whilst this is an exciting new chapter in my career, I will be forever grateful to my team, my mentors, my colleagues and strategic technology partners who have given me insight, their guidance, and put their trust in me over the past seven years.
"It is both hard and an emotional task to summarise my thoughts and feelings of working for such a great company for a long time with such great people," he said in the LinkedIn post.
Like many other health and fitness providers, Fitness & Lifestyle Group has been forced to move its services online following government-mandated COVID-19 closures. The organisation has created more than 500 animated workouts, as well as on-demand classes from Les Mills and other providers. The workouts are streamed to the user's TV, Apple AirPlay or Google Chromecast-enabled device.
Skinner told CIO Australia that he is joining CitrusAd with a remit to rapidly scale the technology, team and platform internationally ahead of a planned IPO in 2022.
Adam Skinner is an associate advisory board member of the CIO Executive Council.