Westpac's chief information officer Craig Bright is leaving the bank after less than two years in the role. Bright joined the bank in December 2018 following a seven-year stint in various technology roles at Citigroup.
The banking veteran joins Westpac's consumer chief executive, David Lindberg to walk out the door. The bank told the ASX early Tuesday that Bright and Lindberg are taking up new roles overseas and an international search has commenced for their replacements.
Westpac chief executive, Peter King, thanked Lindberg and Bright for their contributions to the bank. Bright improved the capability of the bank's technology infrastructure, implemented a Customer Service Hub, and achieved significant efficiencies in vendor services, while Lindberg made significant progress on improving customer satisfaction and the digital experience, King said.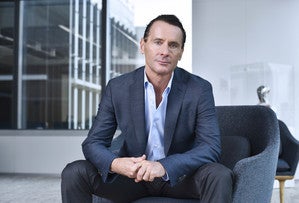 Meanwhile, Westpac also announced that Les Vance is its new group executive, financial crime compliance and conduct. Vance is currently the bank's chief operating officer, consumer division.
His appointment follows a money laundering scandal at the bank in 2019 that resulted in former chief executive, Brian Hartzer, losing his job.
King said in a statement: "Westpac has made significant progress in improving its financial crime capability and I am confident Les will continue to build on this platform of work. His deep understanding of the bank and risk management will help us further strengthen our management of non-financial risk. Les will bring his considerable experience, knowledge and integrity to his new role."
Bright has worked in the banking sector since 2000 and has also held technology leadership roles at Barclays and NAB.