IDG Communications ANZ is today announcing important changes to its flagship New Zealand title CIO. Its long-serving editor Divina Paredes is retiring, effective from 5 June 2020.
IDG Communications ANZ managing director Barbara Simon says Paredes has been editor of CIO, and its previous incarnation MIS, since 2004 and has made a huge contribution to the New Zealand ICT community.
"Divina has been instrumental in building the CIO brand in New Zealand, both from an editorial and events perspective. She has established a strong, vibrant voice that serves the CIO community extremely well. We are sorry to see her go, but we understand that it is time for her to have a change of pace and enjoy the next chapter of her life," she states.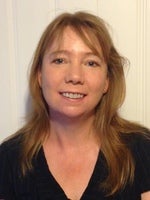 IDG Communications has appointed Sarah Putt to the position of CIO editor. Putt has been actively involved in the New Zealand tech and telco sector for over 10 years and is a former editor of Computerworld NZ.
"We are delighted that Sarah has signed on as editor of CIO, she has been active in the tech sector in New Zealand for many years and is very familiar with our brands. We look forward to working with her on continuing to serve the IT community in New Zealand," states Simon.
In addition to CIO, Putt will also take charge of the Computerworld New Zealand brand, starting from Monday 8 June 2020.
IDG Communications ANZ & APAC brands include Australian Reseller News, Reseller News, Channel Asia, CIO, CMO, Computerworld, CSO, Good Gear Guide, MacWorld and PCWorld. The group delivers information products across digital, video, events, marketing services and beyond. IDG activates and engages the most influential technology buyers in 147 countries.