Boards of directors everywhere are dealing with a new world of increasing risk, rampant uncertainty and business failures in the churning wake of the global pandemic. Never has the role of CIOs and the technologies they manage been more front-and-center in boardroom deliberations.
"Everything we're seeing and reading about (doing business) in the post-COVID world is about agility and innovation," says Wayne Shurts, former CTO of Sysco and a board member at Armstrong World Industries in Lancaster, PA. "If you're a good CIO, you know more about that than any other executive in your company."
As a publicly-traded NYSE company "Armstrong has a robust crisis and business continuity plan," Shurts notes, "but any company would be kidding if they're saying they anticipated this situation."
On shaky ground
A real-time master class in business continuity, the COVID crisis poses an unparalleled challenge for boards everywhere. That is profoundly shifting the relationship between boards and their executive management teams, says Susan C. Keating, CEO of the WomenCorporateDirectors (WCD) Foundation in Stuart, FL.
Board members are not only having their first awkward experiences with virtual meetings, but also finding themselves drawn into tactical management decisions along with their usual strategic oversight responsibilities.
Trish Oelrich, who chairs the board's audit committee and is a member of the risk committee for the DC-based Federal Home Loan Banks Office of Finance, says even with "lots of business continuity plans in place," the bank still had to scramble to install highly secure direct lines into essential workers' homes.
Given their fiscal oversight responsibilities, board members are naturally involved in big budget decisions or spending shifts.
The Armstrong board, for example, is continuing to invest in its major digitization, innovation and growth ideas, Shurts says. "We believe that will help us come out on the recovery side and be the real fuel for growth. But if things can wait, like a systems upgrade, we may defer the action to allocate cash to the highest priorities, like growth initiatives."
"Boards are leaning in on strategy changes and pivots, worst-case scenario planning, liquidity issues, risks, and opportunities for the business," says the WCD's Keating. "Management is under siege. They need to feel that boards are behind them during this 24/7 existential crisis."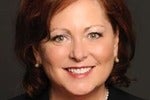 With experience serving on three public corporate boards, plus her former career managing global IT risk for GlaxoSmithKline, Oelrich is no stranger to high-stakes decision-making in the boardroom. "The big difference for us all is the uncertainty," she says. "That's always prevalent, but now it's the name of the game."
Strategic planning is particularly challenging right now, she adds. "It's hard enough when you're sitting on ground that isn't shaking. But now it's shaking every day — and takes some imagination of what the new normal will be like."
Finding opportunity in crisis
As the leader of the world's largest organization of women board members, Keating has been gathering feedback and ideas from hundreds of corporate directors since March. In the process, she uncovered some emerging working models and lessons being learned as boards grapple with the greatest global financial crisis in decades.
On April 30, the WCD issued a report delving into topics such as the complexities of cutting executive pay, the need to escalate spending on cybersecurity, and the many "blind spots" and "unexpected vulnerabilities" in supply chain scenario planning. In many of those candid conversations with board members, Keating says she heard the common refrain to "never waste a crisis" — along with a determination to take advantage of the board's enabling power to make swift, dramatic changes.
"Companies that were only partially coming into a digital model are suddenly leapfrogging quarters of planning to meet what's required today," Keating says in the report. "To position themselves for the longer term, the most successful companies will be exploring new top-line revenue opportunities or M&A deals as markets shake out."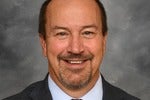 At Armstrong World Industries, which designs and manufactures floors, ceilings and wall solutions, the board will be having more discussions about how the business will adapt and change going forward, Shurts says. "What big ideas will come from the consumer behaviors and structural changes we'll be seeing?"
Recalling his own experiences as the technology leader at Sysco when Hurricane Harvey hit Houston in 2017, when working from home became the temporary new normal overnight, Shurts believes the more prolonged post-COVID impact will finally settle the enterprise debate around centralization vs. decentralization for corporate office workers. "The next several years will be much more decentralized," the former CTO predicts, with vast numbers of employees working virtually.