Being in a relatively new profession compared to accounting or law, female technology and digital executives today come from diverse backgrounds.
Some got into ICT on the way to an entirely different field. Once there, they find ICT provides a plethora of interesting areas to work on, and even a springboard for C-suite roles.
They find that the sector opens so many options not only for them, but also their teams. And from there, they help lay the groundwork for a new ecosystem where women and other minority groups can flourish.
Here are some New Zealand women leading the way in this endeavour:
Tracy Taylor: Helping organisations thrive in the 'new normal'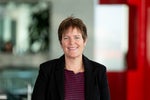 As national technology consulting leader at PwC New Zealand, Tracy Taylor works with internal teams and clients, advising them how to approach their business, "everything from enterprise security to digital front-end transformation".
Taylor's experience through the years of business consulting across the globe, notably with Accenture and Infosys, has honed her to be comfortable with these types of discussions with C-level executives.
"We try to bring stories and scenarios that are happening elsewhere globally and look at how that is going to impact locally. Then, we try to work out their priorities," says Taylor who is the first female national technology consulting leader at PwC in New Zealand.
Scanning the current environment, she points out how business disruptions can provide opportunities to "think differently in a roundabout way".
For instance, the focus on climate change and carbon footprint, as well as the limits on travel brought by COVID-19, are forcing organisations to change.
"While it has been forced upon us, the 'new normal' is creating opportunities for the organisations I work with to operate differently and ask questions about their traditional ways of working," she says. "We are seeing the need for digital transformation accelerating as businesses look to navigate the current environment. It's something that might have once looked like it could be put off until sometime in the future but is now very much needed."
She cites the massive move to work from home for organisations in both government and private sectors. "My experience of pivoting my own team and in speaking with many of my clients is overall a positive one," she states. "After the initial shock and worry of moving to working from home, people are working well. If you are fully effective [working from home], organisations cannot say it is a one-off thing."
Taylor went to university in her late 20s, after years of working in the civil service, both in central and local government, back in the UK. When she was working in government, she thought how some manual tasks and paper-based documents could benefit from technology. Thus, at university, she knew what course to take – business information systems, or as she puts it, "technology with a business-led focus".
She says she got her strong determination to succeed from her family. "I come from a working-class background, the first in my family to go to university," she shares. "My father is a miner; I am proud of that strong work ethic."
After university, Taylor was accepted into the graduate programme at NatWest and from there started working on bigger and bigger projects. She moved into programme management which involved a lot of travel.
"The gender conversation is one that I have faced throughout my career, being the only woman in the room from a technology perspective in most organisations," says Taylor.
Working in Australia, she was the only woman in the technology team at Accenture. When she moved to the US, she was also the only woman at senior level running the technology function.
"As you work through the workforce, and as you start to become more senior you start to see the ratios drop off," she notes. "Often, they say, women take time off to have children. All these things are true. So, how do we enable people to leave the workforce when they need to, have the flexibility to not necessarily come back full-time, and feel their career does not have to take a back seat?"
"I am buoyed by the fact that this is something PwC is focusing on," she states.
From her perspective, diversity is two things, being a woman and a member of the LGBTI community. "It's important that people like myself are open and are able to be authentic to bring ourselves to work," she stresses.
When she was with Accenture in Australia, she helped establish programmes bringing like-minded individuals to talk about increasing diversity in the workplace. For this, she won the Sapphire Inspire Award at the 2017 Australian LGBTI Inclusion Awards.
She works on similar initiatives at PwC. "Being a positive role model both with my teams and with my clients, I feel goes much deeper at setting a very clear and visible pathway for inclusion and diversity," she states.
Bergita Rudman: Bringing diversity of thought and perspectives in ICT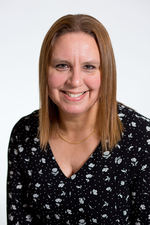 Bergita Rudman is a classically trained opera singer. "I have studied music since I was five years old, through to tertiary education," she says. Although music is something she loved, she realised it was not something she wanted to work in.
It was in 1999 when she discussed her career plans with her husband, who was working in ICT. He suggested she do a course in COBOL.
This led to a job as a programmer in South Africa, then on to a series of jobs related to Y2K. From there, she started moving to Microsoft tech stack. She immigrated to New Zealand and joined the Auckland District Health Board and healthAlliance, and she started managing integration and development teams.
Today, Rudman is vice president of engineering, leading the development team at Cin7, a Kiwi firm providing cloud-based inventory management software and point of sale (POS) systems. She came from Lyniate, a global healthcare data interoperability solution provider, where she served as VP, development. Before that, she was product development director at Orion Health.
"When I think of my own progression in the tech industry, I would say that the main factors that helped me get to where I am now is persistence and resilience, and obviously in addition to the usual things that contribute to success, such as hard work," she says.
"I have always been in the minority, as the only woman in the room," says Rudman, reflecting on the teams she has worked with over the years.
She also shares that while diversity in ICT is "obviously getting better", women have always been under-represented in the sector, and this is not good for any organisation.
"Women do not only bring diversity of thought and perspective to the sector. They bring humanity, compassion, empathy… soft skills that are sometimes missing or are in short supply in technology. They also bring practicality and/pragmatism and good organisational skills."
The same point is raised by Maretha Smit, chief executive at Diversity Works New Zealand.
"Studies have shown that companies perform best when women are strongly represented at senior levels, and that companies with greater ethnic and cultural diversity perform statistically better than their competitors," notes Smit. "Diversity and inclusion in the workplace is not just 'nice-to-have'. It is essential to engaging with a diverse customer base, looking at problems differently and better decision-making."
Rudman says women can benefit from internships and programmes like Shadow Tech, where school aged female students spend a day with an ICT team to be exposed to the range of work in technology.
"Looking ahead to the future of women in technology, the future is bright," she says. "We are doing all the right things in New Zealand. We are encouraging women to consider science and technology as career choices. We are conscious of the current gender inequities and working to address them."
She envisions a world women in ICT can contribute further.
"In a general sense, technology up until now has helped us solve individual, organisational, and business challenges," she states. "In the future, we may use technology to help us solve global, human problems, such as the UN's list of sustainable development goals," she says. "How can we use technology to achieve the goals of no poverty, zero hunger, good health and education? Could we use technology to avoid food wastage, facilitate donations to the right places, advance our fight against climate change, and deliver education to all?"
Terri Carajannis: From marketing to digital business transformation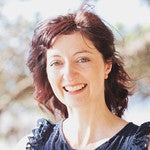 "When given an opportunity that pushes you out of the comfort zone, that is where the magic happens," says Terri Carajannis, chief digital officer at Harrison Grierson.
This was what she had in mind when she pivoted from marketing to information technology. "I needed to always understand what is behind something," she says.
Carajannis has a Bachelor of Mass Communication in Marketing and Organisational Communication. When she was involved in designing websites, for instance, she became interested "in the technology that underpins what we were designing. I made it my business to understand how that works, so we have the whole picture."
Prior to Harrison Grierson, she worked for 10 years at Mercury. She was digital performance manager when a role in the IT space opened. She became a technology business partner – customer group of the ICT management team.
"That was the best move I ever made, going from marketing to technology, because I have a great appreciation for the decisions in marketing, maintaining systems, and support for these."
Carajannis spent five years in information technology, then moved to digital strategy for emerging technology. "That was more around transformation, experimentation, and new ways of working in agile," says Carajannis. "That basically rounded off my experience in everything digital."
She shares that she is now using this broad experience in accelerating the digital strategy at Harrison Grierson. "It gives me confidence; you can put me anywhere and I will make it work, because I can adapt."
"If I can give anyone, any advice, whether to an IT student or in another field it is, 'have a crack at something, then try it in a safe way'," she states.
"The future of work is all about that. It is less about the boxes and more about the value you can add. My driver is really around learning and making a difference to the people I work. When I am not learning, I am not happy."
Gartner lists best practices to build a gender diverse IT workforce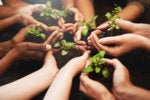 Gartner analysts Debra Logan and Carol Rozwell note that women leave technology jobs at twice the rate of their male counterparts. By the time they reach the midpoint of their careers, more than half (56 per cent) have dropped out.
In a recent report on 'retention strategies to build a gender diverse IT workforce', the two analysts list best practices CIOs and other IT leaders can take CIOs in order to retain female talent.
Focus on retention as your first objective when addressing the issue of gender balance, they advise. This entails working with human resources to establish a baseline by analysing attrition data if it exists. If there is none, start collecting it.
Look for patterns in the attrition data, they state. "Are there clusters around certain roles or managers? Aim to lower the attrition rates by a measurable percentage each year."
They cite the need to rewrite job descriptions so these stress on core skills rather than specifics around particular technologies and software systems.
They also recommended redefining jobs and expectations with flexibility as a key criteria. A recent Gartner survey of nearly 1500 women with 'management responsibilities' from entry level managers to CEOs found women leaders chose flexibility as the number one thing that would help them progress their careers.
CIOs, they state, can consider job sharing, part-time roles, compressed work weeks, flexible hours and working at home for staff. "Changing these characteristics will change the retention rate for female IT workers," they point out. "Why do we need full-time employees? Jobs may be full-time – but employees do not have to be. Job sharing works in such demanding fields as medicine and law. It can also work in IT."
Finally, they state: "Become a learning – and teaching – IT organisation. This will benefit everyone and make your organisation an attractive one when it comes to hiring and retaining top talent."