The coronavirus pandemic has accelerated change in the Middle East retail market, as customers increasingly turn to online shopping. For retailers trying to keep up, it's a challenge but also an opportunity – getting it right can mean growing profit but getting it wrong means getting left behind.
Retail giant Al Safeer Group plans to keep up with the rapid evolution of retail by revamping its database infrastructure, speeding up response times on its e-commerce sites, and using automation and AI to optimise business processes.
Last year, the company brought in Partha Banerjee as CIO to drive digital innovation and transformation across their business. It was an important moment, since even before the pandemic hit, shopping habits were changing, forcing retailers to rethink business processes.
"The role of a present-day CIO cannot be limited to technology functions alone," Banerjee says. "Everything in today's world revolves around business and no technology can be effective unless it contributes as a business enabler in terms of facilities, convenience, and most importantly, savings. Hence, I feel it is imperative for every present-day CIO to have a strong understanding of business besides a strong technical knowledge."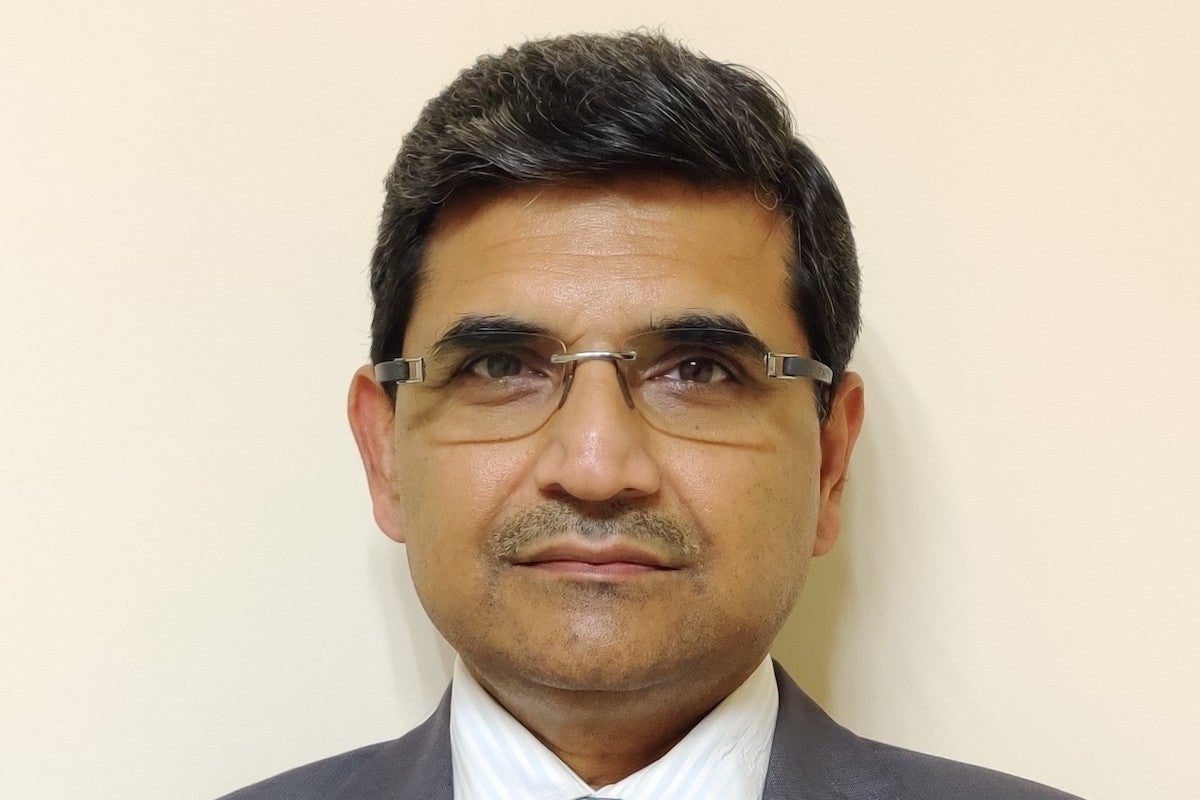 Before joining the company, Banerjee spent 16 years in Oman in different roles, including tech support engineer as well IT solutions consultant, with experience in operations and supply chain. This background gave him a clear understanding of IT functions and how to define roles within an organisation to avoid overlapping or conflict, he says. That sort of experience is crucial for an enterprise that needs to operate at maximum efficiency to survive in a rapidly changing business landscape.
The rise of e-commerce presents opportunities
Internet food and beverage sales in the UAE grew at a compound annual growth rate of 21 percent between 2015 and 2018, according to the Dubai Chamber of Commerce and Industry, and the pace of change has undoubtedly increased since then, picking up during the pandemic lockdown.
While the e-commerce market continues to grow in the Middle East and around the world, maintaining uninterrupted business continuity and continuously reviewing and improving on supply-chain models are the two key actions that help maintain Al Safeer Group's position as one of the Gulf region's major retail conglomerates.
Founded in 1985, Al Safeer Group is a diversified organisation operating mainly in the UAE, Oman and Qatar, employing more than 6,000 people. "We have revamped the e-commerce sites for some of our verticals and have ensured that the orders are executed without any delay," explains Banerjee. "We are also considering some solutions which would provide us with intelligent data for inventory planning. This would lower the burden of additional inventory and reduce the inventory cost."
In this sector, consumer behaviour is changing constantly, which directly reflects on marketing policies. Hence, a CIO needs to be a business enabler. "We continuously update and upgrade our services so that the back-end processes are always in sync with the front-end initiatives and business does not suffer," Banerjee says.
Part of this process is an automation strategy with clear goals: enhancing operational speed and efficiency, minimizing human error and maximizing the value of data — while keeping security in mind.
Using automation to eliminate human errors
"We have identified some business processes where there is continuous human interaction in feeding and processing the data in SAP. The repetitive nature of the job leads to human errors and slows down the process. Besides, there is always a risk [to] data security," Banerjee says. "Right now, we are in the final stages of implementing an RPA solution which would completely automate the process."
When Banerjee joined the company, Al Safeer Group was migrating to SAP S/4 HANA; during this process Banerjee's responsibility was to prioritise the functions that needed to be migrated first and set realistic timelines for each activity.
"The challenges were two-fold in this case. The first was migration from the legacy data. It was a humongous task and as anticipated there were lots of gaps there. All this had to be done ensuring uninterrupted business process and coordination with all the 11 verticals and the 86 branches," Banerjee says.
"The second challenge was migration of the mindset of the existing users from the past system to SAP — with the introduction of SAP, our employees had to break the inertia and adapt to a new system which was more technical and a little complex compared to the previous ones," he adds.
Users are the difficult part in system migration
Many CIOs say that the human aspect of moving to a new system is the most difficult part of the change, and Banerjee echoes that sentiment. Helping users to adopt "was far more complex and challenging than any technical migration," Banerjee says. "It did not pertain to any particular section of the end users. It was across the levels of hierarchy. I had to conduct sessions on SAP familiarisation and change management for the end users and business unit heads respectively."
Though Banerjee was not involved in the SAP selection process, he understands the decision to migrate to SAP from legacy Oracle systems was to increase business process efficiency and streamline the business functions under one platform. The S/4 Hana database runs in-memory, giving enterprises a centralised suite of ERP applications operating on close to real-time data, particularly useful for companies that need to handle workloads involving an ever-increasing flow of data – like that from e-commerce.
Speed is now of the essence for retailers, since the pandemic has sped up the move to online shopping and put a new emphasis on how essential items are distributed. The retail sector now needs to understand consumer behaviours that resulted from the outbreak, and refine business continuity processes in order to ensure resilience in the future.
In this environment, Banerjee faces two major goals: business support and organization development. "It would be our primary target to maintain the upswing in business of essential commodities and strengthen our reach with the customers to ensure that there is no fall in the repeat business."
In order to achieve this and offer a better shopping experience, Banerjee is already working on next steps: synchronizing online and in-store offerings, minimising the volatility in the supply-chain model by implementing an effective inventory planning system, and improving data and internet security, in view of the increasing online transactions.