Although the economic impact of COVID-19 has been felt across every sector in the UK, the existential threat that it's posing to arts and culture is so serious that many artists fear it could turn Britain into a 'cultural wasteland' if the government doesn't intervene.
Arts organisations, big and small, have gone online and are realising that the only way of keeping afloat is by adopting digital technologies, and by exploring the opportunities that these can provide.
Theatre critic Lyn Gardner thinks that although theatre has in the past been reluctant to adopt new technologies, COVID-19 is forcing the stage to reconsider this position.
"Theatre has been probably quite slow to see the possibilities brought about by digital technologies and adopt them, but the shutdown of theatres has accelerated this," Gardner tells CIO UK. "I think the reason that theatre has been reluctant to adopt digital technologies in the past is because people have been quite scared of them and felt they would need to skill up."
Can CIOs and other technology executives play a role in saving the arts? Here we explore how two leading London arts institutions, Somerset House and the National Theatre, are working tirelessly to bring culture and entertainment to our homes while also supporting artists. We also examine what emerging technologies can bring to the industry – and how they can help weather the pandemic storm.
How Somerset House is keeping its doors open during lockdown
Sitting majestically on London's Strand is architect William Chambers' 18th-century seminal masterpiece: Somerset House. Drawing three million visitors every year, the arts centre was forced to close its doors in March as a result of the COVID-19 outbreak.
As a "working arts centre" that's home to exhibitions and cultural events, Somerset House faced the unique situation of not only having to move its own cultural content online, but also to assist its creative community, made up of roughly 2,600 resident artists, explains Stuart Winter, Head of IT at the Somerset House Trust.
Since its closure in March, Winter's team has worked with artistic collaborators and producing partners – such as Artquest+DACS, BALTIC Centre for Contemporary Art, Studio Oscar Murillo, and the Wysing Arts Centre – to assist resident creative organisations. They have also created a membership for their virtual creative shared workspace, The Exchange, which has seen an increase in membership as a result.
"These initiatives allow our vibrant creative community to continue to grow, develop and keep producing content whilst the building is closed," says Winter.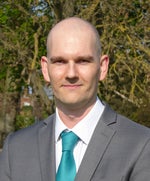 For these outward-looking operations, Winter's responsibility lies in ensuring that his team is providing the infrastructure required to support the increased demands for video streaming and other data-heavy creative applications and content, as well as allowing access to a large amount of archival video data stored on site, which needs to be fully accessible for video production staff. The applications used to achieve this are Microsoft Teams Live Events, Google Meet and Twitch, among others.
Because some of the resident artists create virtual reality (VR) and augmented reality (AR) content, Winter also needs to ensure that high quality connectivity between Somerset House-based data centres and cloud-based storage is available for the artists to build their projects.
"I also need to be certain that the right technology is quickly identified to meet my colleagues' requirements and that these systems are safely and securely implemented with a very short turnaround – a significant challenge when all this needs to be done remotely," adds Winter.
When it comes to internal operations, Winter is supporting Somerset House with the implementation of Microsoft Teams as their new primary workspace (taking advantage of existing Office 365 licences) and the widespread use of telephony software clients.
A project programme to roll out Teams and related applications that they had planned to phase over several months in the summer was condensed into just two weeks. For sharing data with external partners easily and securely they are using OneDrive and SharePoint.
"In the early days of the pandemic we quickly identified that there was a risk we would all need to be working remotely very soon," says Winter. "In response to it, I accelerated our collaboration-focused project programme."
Somerset House is using Zoom, HouseParty, Google Meet and similar applications for social connectivity outside of the work sphere. The organisation is also using Twitch and TikTok to engage with younger audiences.
The Head of IT says that his biggest challenge is guaranteeing the security of the new systems. The organisation's attack surface has massively expanded, creating new vectors for threat actors to exploit.
"There is of course additional governance work related to the use of these external systems, ensuring staff are aware of, and follow, appropriate information handling and security policies and guidance," says Winter.
To avoid this hazard, Winter and his team have built security into the framework of every system and are constantly monitoring new and proposed services to ensure they are secure.
"We continue to keep our users informed of potential threats and cyberattack risks through several means, including large-scale video conference, phishing simulation exercises and traditional communications channels," he adds. "I personally write regular cybersecurity email updates to all staff and I am in constant communications with my technology partners and security professionals to keep a complete view of the evolving threat landscape."
But what does tomorrow look like for Somerset House and its fellow cultural institutions? Winter acknowledges that there may not be much notice provided of when arts centres might be able to resume activities, therefore, ensuring a plan for reopening is in place is essential.
"Factor in staffing levels, likely areas of high demand from colleagues and visitors, and estimated system loads," he advises. "Also consider the new visitor landscape in the immediate aftermath of COVID-19. The public may have natural concerns regarding safe distancing and capacity management. Look to leverage advancements in technology, for example intelligent CCTV, to identify occupancy levels in a gallery space, to help cope with these additional demands.
How the National Theatre is brought to your screens
The National Theatre (NT) has been bringing entertainment to British and international households right from the start of the lockdown, streaming for free some of its most popular plays on YouTube with the NT at Home initiative.
Although temporarily closing its doors was a painful decision for all actors, producers and creatives involved, the National Theatre is still operating remotely.
Nicholas Triantafyllou, IT Director at the NT, explains that the results being achieved during the pandemic crisis are result of the theatre's deeply collaborative culture, which is part of the ethos coming all the way up from joint executive directors Lisa Burger and Rufus Norris.
In addition to the big shows being shown on YouTube, the NT has also opened the NT collection for free to schools and students so they can watch those resources from home.
On top of enabling the theatre to work remotely, Triantafyllou's job is to support the technical infrastructure around these operations. He and his team ensure the proper functioning of the website, which is hosted in platform.sh and AWS, and scaling it up to support the increase traffic load. They also make sure that the ticketing system which processes the public's money donations (Tessitura) is efficiently working at all times since the theatre is in desperate need of financial contributions.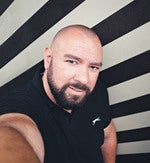 The very first NT at Home show, One Man, Two Guvnors, was viewed by more than 2.5 million people. "It was very much about making sure that we were monitoring all the metrics to ensure the web servers weren't crashing, as we were self-directing people back to our websites from YouTube for the donations," explains Triantafyllou. "That was extremely positive."
The National Theatre made use of network management software Queue-IT to manage peak traffic, a platform Triantafyllou was well acquainted with, having used it over the last eight years in previous posts at the Barbican and the Southbank Centre to manage capacity during major sales and online events.
The most challenging part of the job for Triantafyllou and his team has been processing refunds for cancelled shows. For this they developed a tool that could be used by the box office to enable those refunds securely, with the possibility of converting those refunds into vouchers for people to come back to the NT in future.
This success, Triantafyllou insists, has only been possible thanks to the NT's deeply ingrained collaborative culture.
Virtualising the performing arts
"Any kind of technology is a tool that theatre can use, both creatively and to make itself visible. Just as limelight, gas lighting or the Victorian illusion of Pepper's ghost were once new technologies, digital is another technology that can benefit theatre," says theatre critic Lyn Gardner.
How can the arts survive an uncertain future? Returning to the old ways of visiting museums or mingling in crowds at shows hardly seems viable, now that social distancing seems to be on the table at least in the medium term.
Although there might be a day when we're able to enjoy again the unique experiences only the live arts can offer, in the meantime, CIOs and CTOs have an essential role to play in supporting the existing alternatives, and imagining new ones.
Augmented reality, mixed reality or virtual reality could be one way forward for this sector, so urgently in need of sustainable recovery.
Solomon Rogers, founder and CEO of immersive content studio REWIND and chairman of both the BAFTA Immersive Entertainment Advisory Group and Immerse UK, is of the opinion that these technologies present the arts with limitless opportunities.
"We have the ability to capture our cultural institutions. We can think about museums, artefacts, assets or locations and capture them digitally, so that they can be redistributed or re-accessed in ways that we can't currently do," said Rogers during the recent Westminster Media Forum on the 'next steps for arts and culture in England'.
In addition to bypassing social distancing measures, one of the main advantages of redistributing art through digital technologies is improvements to accessibility for those audiences who otherwise wouldn't be able to visit a museum or play, whether for financial reasons or barriers due to physical or cognitive disability.
Holoscribe is a company developing off the shelf technology with customisable templates to enable organisations creating their own 360-degree interactive experiences for mobile and desktop. It offers the closest thing to VR without needing a headset, developers, or code.
"Holoscribe brings down the common barriers to entry – cost, time and lack of understanding – that often prevent businesses or institutions bringing content to life via immersive experiences," explains Ben Fogarty, CEO of Holoscribe. "Ultimately, it makes this type of technology more accessible."
He adds: "360 technology gives galleries and museums the opportunity to create experiences that not only showcase their artefacts but are also immersive digital works of art in their own right. It opens the door to take audiences anywhere, without the limitations of the physical experience."
The technology solutions such as the ones offered by REWIND or Holoscribe have the potential to bridge the distance gap necessitated by the COVID-19 response, as well as opening the arts to audiences previously neglected by it.
There are obviously new problems presented by the new solutions. When audiences get used to free content, how can you convince them to pay again? And how can you ensure artists are paid their wages?
Making the sector sustainable in the long term for artists and the industry as a whole, as well as being able to monetise digital assets, producing effective business models and skilling up the workforce, is a challenge that CIOs and their colleagues can help overcome – and they must, for art's sake.