The move to work from home during the pandemic, and the consequent demand for software as a service (SaaS), has driven traffic to data centers like never before.
But today, many Indian enterprises rely on infrastructure in data centers outside the country, raising questions of sovereignty and of effectiveness: the more distant a server, the slower the interactions with it will be.
Even before the COVID-19 outbreak, the Indian government was already encouraging data center construction: On Feb. 1, India's union finance minister Nirmala Sitharam said the government plans to help the private sector build data center parks throughout the country.
CIO India asked analysts about the implementation of this policy, COVID-19's impact on it, and what IT leaders can expect from this.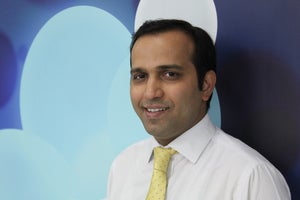 Naveen Mishra, a senior director and analyst at Gartner, sees an increase in data center capacity as a path to economic development. "More data centers pave the path for hyperscalers like Google, Microsoft, Amazon, and other large providers to invest in India. This move will then encourage investments in India's Tier-2 cities as well. Capabilities will be built within India, and create a positive impact on job creation."
On the same lines, Aman Munglani, research director for enterprise computing at IDC says the government's initiative arrives at an opportune time, as megatrends such as the growing use of the internet of things (IoT), artificial intelligence (AI), machine learning (ML), big data and analytics sweep the industry. "Compute and storage would become easily accessible to organizations investing in these megatrends with more data centers coming in," he says.
A lack of data center capacity in India may also have slowed development of rigorous data protection legislation.
In July 2018, a draft of the Personal Data Protection (PDP) Bill by the Justice Srikrishna Committee was submitted to the Narendra Modi government. The draft demanded the mandating of storing personal data within India. The revised version of the bill now demands only the storage of "sensitive personal data" within the country — although, the government has the power to classify any data as sensitive data. The bill's data localization requirements attracted criticism on various grounds, top of the list being the lack of local data centers.
While the new data center policy will make it easier for enterprises to store personal data in India, the analysts say privacy is probably not among the biggest drivers for the government's move.
Data localization is an easy guess, Mishra says, but it's actually way beyond that. "A major factor driving the need for more data centers is the race by Indian organizations to go digital, including the government."
Another element is the drive towards "data globalization," creating standard infrastructure to encourage global companies to invest in India.
Data center parks are much needed to deliver capacity for the hyperscalers investing in India, he says. Cloud service providers (CSPs) are another driver, he adds.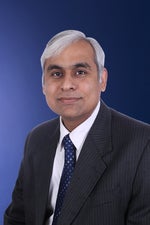 Akhilesh Tuteja, partner and head of risk consulting at KPMG India, says while the need for data storage has increased exponentially, there are other technical reasons driving demand for more data centers. These include the need for more computing capacity to support AI and ML, and for data centers closer to hand to reduce latency, the time it takes data to travel from server to client.
Latency is especially important in activities such as stock market trading, where milliseconds can make a difference of millions in profit.
"The world is moving from traditional ways to artificial intelligence and machine learning and these need heavy computing devices. It's not affordable for enterprises to have in-house heavy computing capacity machines, and therefore they will switch to the next viable option, cloud," says Tuteja.
COVID-19 effects on the data centers
As India witnessed more enterprises moving towards the cloud during the pandemic, it has only emphasized the need for more data centers. Data center is the backbone of enterprises that are increasingly adopting digital channels for business.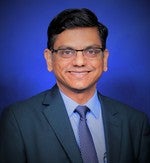 Atul Gupta, IT advisory and cybersecurity leader at KPMG India, says digital adoption has been high during this pandemic, making enterprises realize that Tier-2 and Tier-3 cities can also be potential business fields too. "COVID-19 uncovered a new way of running businesses where Tier-2 and Tier-3 cities started gaining attention and proved to become relevant. India Inc has seen an increase and faster adoption of digital channels."
IDC's Munglani says enterprises are planning strategies around broader adoption of cloud services, postponing internal infrastructure refreshes, extending the lifecycles of existing infrastructure, and providing support for workers in quarantine.
He expects investment strategies developed during the pandemic to remain in place afterwards: "Organizations that have adopted the cloud model during COVID-19 are unlikely to abandon a service delivery module as soon as the situation improves. They are more likely to continue with cloud models they have invested in; investments will continue because we are now looking at a much more cloud-ready environment."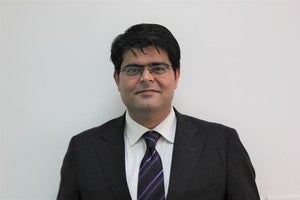 The pandemic has created a favorable environment for infrastructure services (IaaS) vendors, he says. For instance, disaster recovery as a service (DRaaS) is something that's going to be taken more seriously than in pre-pandemic times.
However, cloud service providers are facing a challenge meeting demand: "The supply chain has been majorly affected given the magnitude of infrastructure they buy." Organizations have moved from a cloud-first to mobile-first approach. The number of questions around security would also increase now."
That may mean service providers are slow to take advantage of the government's new policy. Gartner's Mishra says that even without a pandemic, setting up data centers is a fairly complex process. "Land, power, water, tax, ongoing licensing with various departments, is a frustrating process for investors and data center service providers. Data center operators have to deal with a plethora of issues to get a DC up and running."
Gupta echoes the concerns about power and land, adding that the additional work required to secure data centers is something everyone must face. "Cybersecurity is something we all should learn to live with. Now that we have started practicing personal hygiene with much more caution, 'cyber-hygiene' is also something we need to start practicing. Cybersecurity related problems are here to stay, irrespective of more data centers coming or not."
That may be true, says Tuteja, but the security challenges in a data center are on a different scale, and require different skills. "Running cybersecurity in an enterprise is very different from running cybersecurity in a data center," he says. More data means bigger attacks, and so "data centers need super specialists who have the right type of skills and talents to keep the data center ecosystem secure."
Towards a level playing field across India
If the policy is implemented diligently and more data centers are built, India's IT leaders will have access to improved infrastructure, opening up new business opportunities even in Tier-2 and Tier-3 cities according to Gupta.
"There are three main things CIOs can expect as more data centers proliferate the country. First, the ability to buy technology will become much easier and dependence on the providers will reduce. Second, organizations in the B2C domain will have a wider consumer base as people from smaller cities will start getting included. Third, digital enablement across organizations will be accelerated like never before," he says.
IT leaders can also expect improved scalability, agility, and cost-reduction, says Munglani. "CIOs can also expect change management and better competence from an IT operations perspective, along with reskilling of their employees," he adds.
For Mishra, the role of government is critical, as the diversity of policies at state level has revealed.
"The government's role is definitely critical. In some states in the country, different state governments have created their own technology parks. They invite DC operators and lease them the place with power and other basic facilities at a certain amount of rebate. DC operators are also offered local tax incentives," he says.
"Few states in the southern part of the country are doing it at a local level and it would be ideal for more states to create such plans which would now fit in nicely with the national policy the finance minister has announced. The policy along with states having their own tech parks will provide the right incentives to fuel the space and address some of the challenges," Mishra concludes.