By the time the recruiter cold-called him in the spring of 2016, University of Pennsylvania CIO Tom Murphy had been interested in joining a public company board for a while. "But it's very hard to crack that code," he says.
When the recruiter explained the opportunity, Murphy was startled to learn the open board seat was at the Federal Home Loan Bank of Pittsburgh. "I told him I have zero financial sector experience," the longtime CIO recalls. "I was an English major who was crappy at math!"
But the FHLB board was seeking technology expertise, not additional financial depth. The bank's charter also required the new board member to reside in the region encompassing West Virginia, Pennsylvania and Delaware. Then there was Murphy's reputation as a successful university CIO who worked particularly well in a collegial atmosphere.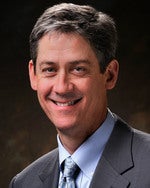 "I checked a lot of their boxes," says Murphy, who joined the bank's board in November 2016.
Once a C-level executive comes to the attention of a board search committee, the real contest begins. Interviewing for a board seat requires a different mindset and approach than interviewing to land an executive role, CIOs and corporate directors agree.
Here are three major differences that experienced board members say you should expect.
It's a two-way street
The interview process can last for several months, involving multiple conversations as 8-12 board members get to really know the candidate. Most boards will interview a half-dozen candidates for an open seat. Cultural fit, compatibility and collaborative spirit are top-of-mind during the search for new board members — and must be top-of-mind for you, as well.
"You're interviewing them as much as they're interviewing you," says Kathy Starkoff, an independent corporate director with Gentex Corp. and former Fortune 500 CIO. "Think about all the interesting things happening in companies today. When things hit the fan, you want to be with people you like and respect."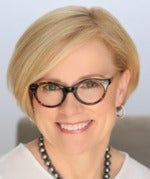 Starkoff's interview process with Michigan-based Gentex, an electronics manufacturer for the automotive market, included several phone conversations and meetings with board members. She was impressed by the dramatic business changes underway at the company, and they liked her past M&A experience and her work redesigning a large retail supply chain.
"They knew I could help with taking the business to the next level," she says, noting that her Fortune 500 experiences in problem-solving and strategic thinking were as important as specific technology expertise.
While there may not be a formal job description for the open seat, a board search is focused on filling in whatever missing skillsets and expertise the other directors need.
Candidates should always ask to see the job description, of course, but many companies won't have a precise one, says Rochelle Campbell, who directs the board recruitment practice at the National Association of Corporate Directors.
"Part of the board interview is about understanding background and inviting them to share their internal process," she adds. "Tell me what you're looking for? By starting the interview out that way, you've got wiggle room to get to the real issues — and share how you can help solve them."
Since the COVID-19 pandemic struck, for example, Campbell has noticed an uptick in boards seeking candidates with financial and debt restructuring experience, in addition to rising interest in cybersecurity and technology backgrounds, especially when coupled with business understanding.
Rock stars need not apply
The biggest mistake potential board members make during the interview process is missing the importance of that collegiality factor. "One thing I hear frequently from boards is 'We don't want a rock star.' They're not looking for someone who's arrogant and wants to come in and run the show," Campbell notes.
Another misstep that eager candidates make is showing off their research preparation by waltzing in with answers to whatever problems the business is facing. "They think what they're doing is helpful, but it's actually presumptuous," the NACD executive explains. "Ask questions. Don't make declarations."
Bringing your whole authentic self to the board interviews is crucial, agrees Kevin Horner, whose successful career as CIO of Alcoa and CEO of Mastech brought him to the attention of a large, family-owned electrical supply business, whose board he joined in 2014. The interviews included a lot of Q&A about Horner's enterprise experience with ERP implementations, but mostly were about "understanding who I was as a human being."
"The board wanted tech experience but not a technologist. They wanted a business person who could speak business language at the board level," Horner recalls, "but still have the technical chops to advise them on the ERP stuff they were about to go through."
Think long-term commitment
David Thompson, CTO of American Express Business Travel, joined the board of CoreSite Realty Corp., a Denver-based real estate investment trust that invests in data centers, 9 years ago as the company was going public. At the time, he was the CTO of Symantec Corp. and the board wanted his operational practitioner experience.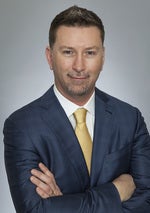 "I wasn't a CoreSite customer, but I was a good match for a company selling technology," says Thompson. "What I was thinking about 3 to 5 years into the future was what they should also be thinking about."
Today he chairs the nominating and governance committee, which is in charge of finding and recruiting new board members. CoreSite recently added two women executives to its boardroom, and "diversity of thinking and expertise" is one of his top goals in succession planning.
Ultimately, the biggest difference between board service and an executive management role is the likelihood of a long-term commitment. Board members often keep their seats for a decade or more. "I find you get into a cadence in helping the company, engaging with sales, working with management and investors," Thompson says. "It's very rewarding work."