For Rustomjee, a Mumbai-based real-estate developer, the traditional nature of the construction sector is a thing of the past. Over the last two years, it has adapted working practices to allow staff to work from anywhere.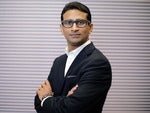 "In real estate and construction, the workforce is generally bound to desks, but we empowered most of our employees with remote capability so they could work from any device, any location, and any operating system," says Samir VM, Rustomjee's corporate head of information systems.
As a result, the COVID-19 pandemic did not disturb the organization's internal work patterns. The company is developing policies and raising awareness so a majority of roles can continue working from home, without employees having to figure out the "how" during challenging times.
Mainstream construction, and human interfacing roles — for instance, when somebody needs a tour of the construction site — will continue operating from the field, while the rest of the staff can work from any location, he says.
The organization always had a percentage of spend dedicated to collaboration and cloud technologies, so there was no realignment in the IT budget to accomplish this. The big shift is that it has now become a priority for every organization to modernize its infrastructure and make it accessible to all employees, not just the IT staff.
"The mainstream attention has come in as HRs are now getting a mandate to maintain this cultural shift that is setting in and bring in transformation at workplaces," he says.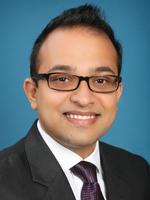 At Ascent Health and Wellness Solutions, head of IT Chandresh Dedhia says working from home has not been a challenge during the lockdown. While the IT team continued to access the same tools, there were changes in functioning and in team management. "We never had to manage 100% of our IT from home — even during DR drills," he said.
Being a startup, the organization was already familiar with SaaS solutions, but according to Dedhia, the change was more noticeable for the non-IT user group: There is a definite shift in the non-IT employee mindset, and even the IT department is more collaborative now.
IT veteran Kamlesh Singh points out the cultural shift Indian companies are embracing in the new normal: "Organizations such as TCS, HCL & Wipro have taken the lead and their companies' leadership thought process has shifted when it comes to working from home. Earlier, there used to be a bias, but now, they have realized that the new model is working."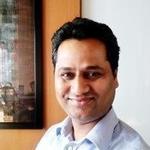 It doesn't imply that organizations never tried it before, but there's a cost perspective at play, Singh says. Top-level enterprises focus on cost, and anything that helps minimize cost is good for them. The roles of some managers involved in cost control processes may diminish in value once staff are working from home, however. For example, he says, "Resource managers or admins who monitor an entire floor — these roles may become redundant."
Indian organizations, especially in the IT industry, are on the verge of a huge change. Office spaces, fundamental thought processes, existing cost control processes will be redefined in the longer run, according to Singh.
The change had already started with the entry of players like WeWork, but now the effects of the pandemic are bringing change for bigger companies when compared to virtual or remote organizations that collaborate from anywhere.
"Collaboration tools, for example video conferencing and web conferencing, were already present for large organizations whenever they needed multiple teams to interface," he says. Companies don't have to re-budget their expenses when it comes to videoconferences, unless they had limited licenses, in which case there could be a slight increase in cost.
Working from home gives businesses a chance to reduce costs on infrastructure and facilities, where there are compliance factors related to physical presence. Direct costs are going to be present, but indirect costs are going to reduce, Singh says.
However, long-term work from home is not a reality for every domain. Arnab Chatterjee, a zonal IT manager at logistics company DTDC Express, says, "We are using remote monitoring tools, virtualization and cloud-based tools, but working from home long-term is not a viable option for the sector, unlike for IT/ITeS companies."
Logistics organizations have experienced a dip in business, so overall budget restructuring is happening anyway, he says.
Chander Sharma, head of IT at pharmaceuticals specialist Accutest Research Laboratories, points out another factor that will be key in ensuring whether long-term working from home will be the new reality: bandwidth.
"The collaboration spend has increased but the most important factor is still internet bandwidth at end-user level. It's not that increasing collaboration budget at the technology end is going to solve all challenges — the local service providers also need to ensure better connectivity, which ultimately becomes a roadblock in India, as of today."
According to financial data firm CRISIL, fixed broadband penetration in India is among the lowest in the world at 6 percent, compared with 55 percent in China, 70 percent in Europe and 80 percent in Japan.
While more people signed up for fixed broadband during lockdown, the additional demand on existing infrastructure lowered data speeds for users overall — by almost 40 percent in the starting phase of the lockdown, according to a study by Morgan Stanley.
It remains to be seen how Indian telcos will cope with the surge in demand — because at the end of the day long-term business continuity will require IT transformation as well as consistent bandwidth.