Wary of missing out on top talent during the coronavirus crisis, IT leaders are hiring everything from junior staff to senior technology managers from afar. Their modified courtship tactics — incorporating video conferencing software and virtual whiteboards in lieu of in-person meetings — have proved so effective that CIOs are rethinking their hiring strategies for the eventual relaxation of social distancing practices.
"A lot of companies are taking a cautious or reserved approach to hiring," says Bill Miller, CIO of NetApp. "We flipped that and said there is an opportunity here."
That opportunity includes snapping up coveted IT leaders, managers and rank-and-file engineers during and in spite of the pandemic. The talent is out there; although U.S. employers added 28,000 technology workers in May, the U.S. tech sector experienced a net decline of 33,800 jobs, including both technical and non-technical business positions, according to IT trade organization CompTIA. Yet software and application developers are still in high demand, with an estimated 69,300 job postings, CompTIA reports. Among the other specialists in hot demand: systems engineers and architects and Web developers.
On that score, CompTIA expects the tech job market to bounce back with a vengeance and it's incumbent on IT leaders to leverage the opportunities. Remote recruitment removes many of the logistical challenges associated with traditional practices, which includes flying in candidates and having them sit through several back-to-back meetings with key stakeholders. The modified process, in which hiring managers and candidates meet via Zoom or its equivalent when it's convenient, removes much of the logistical jujitsu associated with multiple meetings between hiring managers and candidates, CIOs say.
NetApp netted a CISO
At NetApp, Miller in May hired a CISO following a search process that began shortly before the pandemic shuttered NetApp's offices worldwide, but accelerated in its wake. Miller, along with other managerial and technical stakeholders, screened four candidates via phone and then progressed to video interviews before settling on two prospects. Each of these candidates then met with three vice presidents.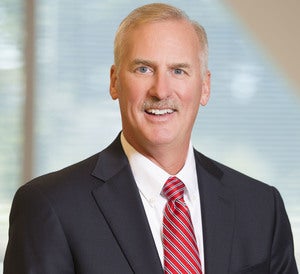 Pre-pandemic, the candidates would have traveled to spend an entire day meeting with people one right after another. In this instance, the interviewers — 14 in all — and prospects spread the meetings out over several weeks and on their own timetables. That relaxed pace, Miller says, is "better than spending 8 hours in a room meeting with six candidates and having them turn to butter in the process."
Ultimately, the process helped NetApp identify a candidate who was the right culture fit and who could speak with both technical teams and business leaders. The importance of the speed factor can't be understated, Miller says. Because of the vacuum in cybersecurity, many professionals move up the ranks quickly but don't necessarily have the business acumen that is ideal for the position. CISOs equally adept at speaking with engineers and board members are in high demand. NetApp found one of these "unicorns," Miller says.
"We were able to keep moving and not lose momentum through the new form factor," Miller says, adding that NetApp missed out on some data scientists last year by moving too slowly. "The speed and ability to commit is a competitive weapon and an advantage in securing highly qualified candidates that might otherwise have been lost."
CommScope signed an ERP expert
Fear of losing momentum was part of what drove CommScope's recent hire of an engineering leader to run its migration to SAP S/4 HANA in Microsoft Azure, a critical ERP project that has entered its second phase, according to CIO Karen Renner. "We needed to strike while the iron was hot" to get the candidate, who had conducted multiple HANA migrations, Renner says.
Renner, along with HR, the hiring manager and other peers, conducted a traditional process using Microsoft Teams video conferencing software. Because the role is so "transformational" and requires significant change management experience, Renner met with the candidate four times before extending an offer.
Renner is sold on remote recruitment for the convenience of scheduling meetings without worrying whether key stakeholders, such as the CEO or CFO, are available on a specific day to meet in person. "We're not worrying whether we have 10 people available at 2 p.m.," Renner says. There is also no longer any need to woo coveted talent in grueling, all-day meetings. "It's convenient for the organization and less stressful for the individual," Renner says of the new process.
One drawback of remote recruitment: It's hard for candidates to gauge corporate culture without going to the office, Renner says. To fill in this gap, candidates must ask pointed questions to get a 360-degree view of the company.
DocuSign filling every position it can
Fearing the pandemic that began in China would rack the U.S., DocuSign moved to a 100 percent remote operating model in early 2020, says CTO and COO Kirsten Wolberg. It subsequently hired dozens of business analysts and program managers, software and cybersecurity engineers, as well as enterprise applications developers proficient in implementing Salesforce.com CRM and Service Cloud.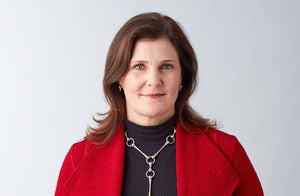 "We didn't miss a beat," says Wolberg. "Hiring hasn't slowed down at all."
DocuSign used Slack to automate recruiting, hiring and onboarding tasks, says Wolberg, who meets one-on-one via Zoom with each new candidate — something time and logistics prohibited pre-pandemic. Candidates of technical positions take programming and problem-solving tests on virtual whiteboard software, including Scribble, and share their work via Slack, Google Docs or Box. "It's a bit more challenging [than a physical whiteboard], but using different approaches and techniques we've managed to overcome that," Wolberg says.
Ultimately, Wolberg says recruiting via Zoom is a lot easier than finding a full block of time in a day or being out of the office, a convenience that extends to homebound candidates. And DocuSign isn't done: It currently has 40 positions open, Wolberg says.
CIOs as candidates themselves
Executive recruiter Chuck Gray isn't surprised IT leaders are finding corporate courtship from afar easy swimming. Gray, who is the North American leader of Egon Zehnder's Technology Officers Practice, says that most CIOs and CTOs are accustomed to managing large teams remotely as they travel various offices worldwide. Hiring hasn't stalled for open IT leadership positions either, as Gray says the market for CIO, CTO and other C-suite tech roles remaining robust.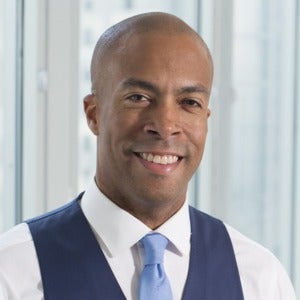 Gray recently placed a CIO at a major health-care organization in New York City, and facilitated meetings with four candidates in a single week, which wouldn't have been possible a few months ago. "The process is more streamlined and we're not scheduling flights," Gray says. "You can cover a lot of ground."
Remote recruiting is far from perfect. Assessing fit, particularly cultural, for both parties can be trickier. "It's easier to do in person because it has much more feel, but thus far it hasn't inhibited any candidate," says Gray, adding that he is currently in negotiations to place another CIO and a CTO. Companies should also limit panel interviews to avoid people talking over one another. Think three people max.
Ultimately, while it's still early days in this remote recruiting enterprise, Gray says CIOs would do well to focus on onboarding and integration as they look to hire — or look to get hired. "CIOs as technologists adapt better in virtual meetings than other C-suite executives," Gray says.
Bottom line: When it comes to remote recruiting and hiring, act quickly or you'll lose out on top talent, says CommScope's Renner. "Go for it and don't delay," Renner says. "With companies slowing down programs [because of the coronavirus] there may be some extra special candidate out there."