Companies are snapping up tech talent that can help put them in stronger positions on the other side of the coronavirus pandemic. The trend extends to CIOs as well.
On that score, Ryan Smith will join Intermountain Healthcare as CIO on June 29, replacing long-time CIO Marc Probst, who is retiring in July after more than 17 years in the role. Smith is not new to the organization, having worked in various IT leadership roles for 19 years at Intermountain, the leading health-care system for Utah, Nevada and Idaho.
Smith, who left Intermountain in 2013 to become CIO of Banner Health, followed by a turn consulting at Health Catalyst, is joining during a COVID-19 pandemic that has posed significant challenges for health-care providers. With wary patients avoiding hospitals for anything other than emergencies, many hospital systems are experiencing dramatic declines in surgeries and other lucrative procedures. Intermountain reported a $435 million drop in revenue for its 24 hospitals and 215 clinics.
"This changed the industry overnight," Smith says of the pandemic's impact on the health-care sector.
Seeking opportunity in a challenge
Jumping into a CIO gig during a pandemic is less than ideal, but Smith sees an opportunity to move Intermountain forward on several fronts, including in telehealth and other digital technologies that previously failed to gain traction in the sector. "COVID-19 has done more for digital health adoption and endorsement than government, payer, and provider organizations have done in the past decade," Smith tells CIO.com.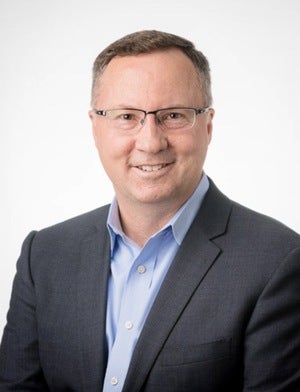 Intermountain's courtship of Smith began via an executive recruiter in December but slowed as coronavirus cases soared early in 2020. At that point, the recruitment turned virtual, with Smith meeting with a panel of several top executives, including Kevan Mabbutt, chief consumer officer, and Dan Liljenquist, chief strategy officer, via video conference interviews.
Smith spent the virtual sessions ascertaining what his future colleagues expected from their next CIO, as well as how he might partner with them to help them achieve their desired outcomes for patient care. "They view [the CIO role] as hand-in-hand partnership to push and evangelize opportunities rather than as a ticket taker role," says Smith, who secured the position following his final interview with CEO Marc Harrison.
Although the process stretched out for six months — twice as long as the typical executive recruitment — Smith says it was markedly more comfortable than the traditional process. He didn't have to travel for multiple face-to-face meetings and he was able to share a more personable side than he otherwise might in a traditional boardroom-style interview setting, which is stressful. "It's really different preparing for an interview, putting on a shirt and tie and conducting a WebEx meeting from the confines of one's own home," Smith says. "You're able to be yourself a little bit more."
The task ahead
When he officially begins his new role, Smith plans on executing the typical first 100-day arc, including engaging with internal stakeholders to identify gaps, as well as opportunities. What Smith is less certain about is how easy it will be to get on the calendars of colleagues whom he doesn't know. When a CIO typically starts, he or she can roam the hallways and seek people out. With social distancing eliminating chance encounters, Smith will have to lean on his staff to broker introductions.
"It will all work out — I have an amazing group to help take care of the details," Smith adds.
Pandemic aside, much more has changed at Intermountain since his first stint with the company seven years ago. With the industry shifting from volume-based to value-based care outcomes, Intermountain has increasingly turned to data analytics and digital technologies, such as virtual care models, with an eye toward incorporating safe, practical artificial intelligence in certain care scenarios, outgoing CIO Probst told CIO.com in 2018.
To offset recent revenue losses — the number of surgeries fell by 47 percent from March through May as people sheltered in place — Intermountain this month began offering house calls for patients who suffer from conditions such as congestive heart failure, some kidney-related conditions, infections such as cellulitis and certain cancers. The hybrid model includes regular in-person and virtual check-ins from a care team of in-home and tele-nurses, as well as a tele-hospitalist. The idea, Intermountain says, is reducing unnecessary trips to the emergency room, as well as time some patients spend in a hospital.
Data collected from these hybrid health services will be critical in informing Intermountain's future care models going forward, says Smith, who views data analytics as the next "gold rush" in the industry. "There's never been a more critical and important time for what IT, data, digital, and technology will do for our industry than in the last three to four months," Smith says.
Tips for CIOs onboarding during a pandemic
Smith, who recognizes the uniqueness of his present experience, offers the following tips for CIOs taking the helm during this turbulent time.
Exude an executive presence. Don't be that person holding Zoom meetings in pajamas. Even though Smith has been meeting from home, he dresses in a suit and tie for most meetings to convey credibility and confidence. "We have to show up as our best selves at the other end of the technology," Smith says.
Streamline meetings. As a leader you may command a captive audience, but try to shorten meetings from one hour to 45 or even 30 minutes. "Make sure to have crisp agendas and keep meetings as succinct as possible," Smith says.