Remember Brexit? Before a global pandemic took the centre stage, there was barely any other subject talked about in British news.
Now that the UK is gradually adjusting to the new post-COVID-19 reality, we are once again gently reminded that we are just six months away until Brexit's transition period concludes on 31 December.
Although the UK formally left the EU on 31 January 2020, while in transition (sometimes called the implementation period) the country remains in both the EU customs union and single market. The UK will also continue to follow EU rules until the end of the year.
If the transition period doesn't get extended, the new year will see freedom of movement ending. EU and non-EU citizens will be treated the same way under the government's new immigration policy.
Under the proposed points-based system (PBS), migrants wishing to work in the UK will need to be sponsored by an employer in a middle-skilled job or higher and be paid a minimum of £25,600 p/a salary.
The impact of COVID-19 will undoubtedly dominate the business landscape for months to come, but is it worth considering how Brexit, once the transition is over, will impact CIOs in their recruiting efforts?
Lily Haake, head of CIO practice at global recruitment practice at Harvey Nash Group, spoke to CIO UK about what the post-Brexit recruitment landscape might look like for CIOs.
CIO UK: What are the biggest recruiting concerns expressed by CIOs over the last year regarding the impact of Brexit?
Lily Haake (LH): We know that there's already a skills shortage within technology in the UK and globally, so CIOs will be fighting to make sure that they retain their tech talent and that they also attract the best available.
The points-based immigration system and the high-skilled minimum earnings of £25,600 insulates the tech sector from major disruption because most tech workers with a few years of experience will qualify under those immigration rules. The challenge is going to be whether tech workers want to come here. We are already seeing a few people leaving the UK so this is something that CIOs will want to be conscious of.
CIO UK: Can CIOs benefit from opening their tech talent pool overseas?
LH: The upside of the PBS is that it opens the UK business landscape to a much wider community globally. This means that when CIOs think about sourcing their tech talent, they will need to extend their reach. For instance, we're seeing impressive IT skills and greater female workforce representation in Asia. Just as an example, whereas women make only 17% of tech teams in the UK, this percentage goes up to 34% in Vietnam.
The silver lining of the PBS might be that if you source skills from Asia, this may also help to address the gender imbalance within your tech team, as well as increase diversity of thought from a greater range of cultural backgrounds.
CIO UK: Will job specs and applications change?
LH: You may find that CIOs are having to tweak job specs to ensure that they include every requirement that a candidate needs when applying for a work visa.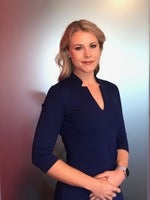 However, I think that the tech sector is probably going to be the one with the least worries purely because most tech jobs, especially in the southeast of England, are very unlikely to offer an entry role that's paying less than £25,600.
I would also expect CIOs to be thinking increasingly about how they're using technology to fill the skills gap outside of the IT team; some businesses may now wish to explore automation rather than turning to low-paid workers from overseas. It's important to upskill your tech team to make sure you stay competitive in this space, but also to invest time in upskilling your broader workforce because there's no point in rolling out fantastic automated systems if people can't use them.
CIO UK: Should CIOs consider lowering formal education requirements for their recruits?
LH: I think that's very sensible, because as we know, tech can be quite vocational. I always challenge my clients when they have a requirement on a job spec which says that a candidate must have a university degree. That's not how tech works anymore. People learn on the job; particularly for some technical roles we see candidates with fantastic brains who have learned their skills from coding in their bedroom. There are also great opportunities in tech apprenticeships for students who have just left school, so I think it's short-sighted to require candidates to have a university degree as well. Of course, a degree is yet another barrier to entry which could limit diversity and inclusion in your team.
CIO UK: Do you see any changes in recruiting trends?
LH: Our clients are busy with their digital transformations. On an individual client level, they're not letting something like Brexit impact that sort of decision making. There are other factors that are impacting businesses more than Brexit at the moment, such a COVID-19 or IR35 [A piece of UK anti-tax avoidance legislation designed to identify contractors and businesses who are avoiding paying the appropriate tax by working as 'disguised' employees via an intermediary.]
At the very senior end of the market, I think executives are open to the idea that if they want to find the best talent for their businesses, they will have to look anywhere and possibly relocate candidates if necessary. What I'm intrigued by is whether that will filter down into mid-management and senior engineering type roles now that we've got the PBS incentive to look everywhere in the world.
CIO UK: Will Brexit become a dominant trend for CIOs within the next 12 months?
LH: Given world events, I would say that Brexit doesn't seem to be the pressing issue at the moment.
In my view, Brexit is not what's on CIOs' minds when they are deciding whether to invest or whether to transform. It will be down to an individual company basis as to whether they are affected by the new trade or immigration policies. Certainly, amongst our clients it seems that they are preparing for the worst where Brexit is concerned, but discussions on this are far down the agenda right now.
Many of my CIO candidates looking for jobs are asking, "is this the wrong time to be looking for a new role?" And I tell them: "We have continued to be busy throughout this period, and our pipeline of senior roles is strong. Whilst unfortunately there are certainly now more candidates on the market, technology is a company's lifeline at this time and a good CIO is more in demand than ever."
Technology is now ubiquitous, and CIOs can leverage it to protect their business from any downturn brought by Brexit or other economic factors – of course, COVID-19 at present being the most pertinent. At times of disruption, tech becomes the absolute differentiator.
[What is IR35? Find everything UK CIOs should know about it here.]