In housing the fourth-largest population in the world—estimated at more than 270 million —a blossoming start-up scene and aggressive economic development plans, Indonesia has always been somewhat of a sleeping giant. Comfortably operating as the largest nation in terms of economy and geography across Southeast Asia, the archipelago is gradually emerging from the shadows to realise its potential on the regional and world stage.
Such progress is already underway with more than 61 per cent of Indonesian GDP expected to be digitalised by 2022, triggered by over 50 per cent of local enterprise organisations building 'digital-native' IT environments, according to IDC. With the digital foundations being laid, global hyper-scalers are accelerating efforts to play a central role in the nation's transition to the cloud.
Given the importance of the cloud and its greater availability in Indonesia, CIO ASEAN interviewed three Indonesian technology leaders on how they are taking advantage of the cloud.
XL Axiata advances beyond telecommunications through the hybrid cloud
As one of the leading telecommunications providers in Indonesia—drawing on more than 30 years of credibility and an expanding base of customers and employees—transformation at XL Axiata is no small feat.
The task of turning a ship the size of the Jakarta-headquartered organisation is the primary responsibility of Yessie D Yosetya as chief information and digital officer. With a target to move 70 per cent of workloads to the cloud within the next three years, Yosetya supercharged efforts by deploying Anthos to "automate, manage and scale workloads" across hybrid-cloud and multi-cloud environments.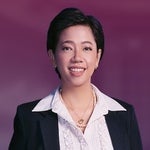 "XL Axiata is committed to the modernisation of our infrastructure to get more business agility and increase application deployment velocity," Yosetya said. "Anthos was a natural fit as it lets us adopt containers while letting Google, a leader in Kubernetes, manage our container infrastructure for us."
Anthos—unveiled by Google Cloud in April 2019—is designed to allow large-scale organisations to build and manage Kubernetes-based applications on existing on-premises data centres, Google Cloud or competitive cloud platforms.
By migrating its microservices platform to Google Cloud—in addition to bringing Anthos's Google Kubernetes Engine (GKE) to its on-premises data centres—XL Axiata is aiming to extend cloud capabilities across on-premises and cloud-based resources.
Plans are also underway to implement Google Cloud's data analytics platform to enhance customer experience levels through data and artificial intelligence (AI) technologies.
Amar Bank deploys first digital-only bank in Indonesia
One immediate beneficiary of the increased cloud focus in Indonesia is Amar Bank, evident through the unveiling of the country's first digital-only bank in Senyumku. Meaning 'my smile' in Indonesia's Bahasa language, the offering will become the first local bank to be deployed via the cloud, with GCP as the host platform.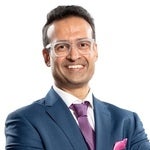 "Senyumku is powered by AI, provides intelligence and nudges users to enable increased savings," said Vishal Tulsian, president director of Amar Bank. "This requires the app to be highly responsive to the dynamic behaviour of customers. In the future, we plan to extensively use Google Cloud's AI powered services to provide a micro-customised banking experience to our customers."
The fintech institution—which is majority owned by Singapore-based Tolaram Group —leverages Google Cloud technologies organisation-wide, spanning Google Kubernetes Engine (GKE), Stackdriver and BigQuery, in addition to big data, AI and machine learning capabilities.
"In terms of technology, we are on track to achieve continuous digital transformation to fulfil our customer needs and offer an outstanding customer experience," Tulsian told CIO ASEAN. "We are committed to supporting financial inclusion in Indonesia through technology as we believe it should bring positive social impact in the society."
Central to such efforts is Tunaiku—meaning 'my cash' in Bahasa—which launched as a fintech online leading product aligned to the company's mantra of "acting like a fintech but thinking like a bank".
"To lead digital transformation, flexibility, scalability and security of the whole IT architecture is of utmost importance," Tulsian said. "This is possible only through cloud solutions."
In operating as a licensed commercial bank, and as per Indonesian banking regulations, Amar Bank cannot place solutions off-shore or outside of in-country data centres or cloud providers. For Tulsian, the regional launch of GCP now allows the business to capitalise on the local potential of "scalability, security and in-built AI".
"GKE allows us to manage and scale our services easily and in a very cost-effective way," he explained. "Google Cloud's data analytics and AI solutions are also scalable and are key to providing a better customer experience solution."
Sequis seeks advantage in insurance through cloud migration
Speaking as chief digital officer of Sequis—a Jakarta-based life insurance specialist—Marlin Sugama acknowledged that irrespective of size or sector, businesses are moving at pace to embrace the cloud across Indonesia. "The cloud has transformed many industry sectors with its ease of deployment, resourcefulness and flexibility, and the insurance industry is no different," Sugama told CIO ASEAN. "Sequis acknowledges the significance of the cloud and understands the need to adopt it."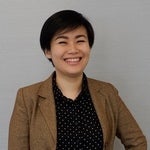 In spearheading digital efforts within the business, Sugama said the cloud is widely accepted as the most efficient and effective way for the company, customers and brokers to connect and collaborate on the go. "Sequis is not the only insurance company in Indonesia that acknowledges the significance of the cloud; in fact, the whole insurance industry does," added Sugama, while also referencing security concerns due to the transactional and financial nature of the industry.
Through GCP, Sequis is sharing risk for storage, maintenance and security elements of IT infrastructure, leveraging Google Cloud service-level agreements in the process. In addition to optimising risk, Sugama cited cost efficiencies, access to new technology standards, enhanced IT management and improved scalability as key factors in migrating workloads to the cloud.
"GCP offers an environment to adopt the latest digital development trends by offering a new edge of extreme agility, security and resiliency," he said. "This includes rapid deployment and microservices architecture. Although insurance is a steady industry, it's possible to see spikes in business, which generally translates from an IT perspective into a higher demand on resources. But it's not always possible to have the same resources readily available in a traditional IT environment. The cloud ensures that such spikes do not hamper business and can be handled easily and at a low cost."
Similar to Amar Bank, as a financial institution operating in Indonesia, Sequis is bound by the local regulations of Otoritas Jasa Keuangan (OJK), otherwise known as the Financial Services Authority. "Through GCP launching in Indonesia, we have a fully transparent and proactive engagement with the cloud as required by OJK," Sugama added. "Through this process of collaboration, GCP gives the opportunity for Sequis to move to the cloud in a way that meets the highest compliance, risk and security standards."