Never before has business resilience in New Zealand relied so much on having dependable technology run by teams that continuously flex to meet new, ever-changing demands. Rule books have been parked and action-slowing bureaucracy eliminated to get the right things done, quickly, for the right reasons. Countdown's story of adaptation and innovation during COVID-19 provides an interesting case study.
Countdown, which has 183 supermarkets across New Zealand and employs 20,000 staff, experienced a massive peak in demand during the COVID-19 lockdown. At Countdown, customer service and information technology are the same department, ensuring a customer-first approach to the grocer's technology and other operations.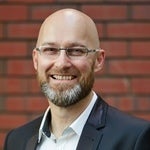 "When we knew something big was happening and that it would be tough for many, we took a 'people first' approach to everything. Our roots are as a grocer—we exist to serve our communities. We knew there would be New Zealanders at home, hungry and needing food on the table, some needing more help than others," recalls Steve James, head of Technology and Customer Care.
Data tells a powerful story of the extent of the challenges Countdown faced:
More than 200,000 new customers registered for online shopping from March to May.
SinceMarch, Countdown has employed around new 2,500 team members to help meet the increased demand seen in their stores and online shopping.
More than 60 new trucks were added to an already large online delivery fleet.
Five supermarkets were converted to 'dark stores' servicing online orders only.
New Zealand's first dedicated supermarket e-store was opened, able to handle 15,000 orders a week at full capacity.
Delivery capacity was increased by 60 per cent in March and April.
Countdown's new customer service chatbot, Olive, gave customers 300,000 conversations in April alone, offering customers information on online shopping, stores and refunds.
More than 100,000 people registered for Countdown's Priority Assistance online shopping service during lockdown, set up to help older New Zealanders and people whom the government had deemed at higher risk of COVID.
Cultural change enables the rest
The critical first step was managerial: providing permissive leadership that explicitly honours and supports employees, themselves at risk to the pandemic—especially front-line employees—and then enabled and encouraged them to be innovative, collaborative, and willing to do things differently. This clarity of purpose, combined with a deliberate, adaptive team structure, encouraged the rapid information sharing and diversity of thought needed to solve the challenges on Countdown's plate.
Countdown put in place small, cross-functional teams that met twice daily to review customer intelligence, plan, make decisions and deliver in short, rapid cycles. Customer buying behaviour—in stores and online—was moving too quickly to use traditional planning and delivery methods. Gone were the 20-slide presentations, replaced instead by concise conversations to make fast decisions and take immediate action. Teams moved to video calls, with more than 300 people joining weekly town hall sessions.
Bottom-up empowerment was crucial for getting the work done flexibly and at pace, the work at the helm was also critical. The executive team ran open livestream sessions, with Q&As that were attended by a large and diverse staff group. Teams had a safe and open platform to speak about important issues.
Leadership style and mindset played a central role in building the culture needed within Countdown to get through the crisis, as James explains: "It was more of a servant leadership model that we adopted, checking in regularly with team members—'Hey Emma, what's happening with you today, anything I can help you with?'."
At every step, Countdown had to solve unusual problems in novel ways. Innovation wasn't optional when facing this massive rise in demand—it was absolutely essential.
Now that restrictions have eased, and the country has returned to more normal conditions, many of the new ways of working that were introduced during a pandemic are likely to stick. Many of the changes have proven effective such as the idea that governance and operations can benefit from short-iteration decision-making.
How Countdown bridged the communications gaps
It helped that Countdown was well down the track of enabling remote working for all staff before COVID-19 struck. It had been working for the past year on preparing for just such a disaster—although they were thinking it would be more likely be an earthquake than a pandemic.
PCs had gradually been replaced by laptops, infrastructure-as-a-service capacity (for remote working) had been enabled so it could be scaled up as required, and Google G Suite jad been deployed so the productivity apps were in the cloud and could be accessed from anywhere.
Meanwhile, the chief information security officer ensured every team member was using two-factor authentication and complex passwords to access the networks.
How Countdown launched its e-store capability so quickly
To handle the surge in online ordering, Countdown closed five supermarkets to the public and turned them into 'dark stores'—ensuring first that local shoppers had access to alternative stores in or near their suburb.
In addition, a warehouse was converted into a fully fitted e-store connected into the wider Countdown network. The IT team worked with partners such as Spark to provision cabling, routers and service within just a few days.
There was an "all-hands on deck" mentality which meant that everyone—from customers to suppliers—helped Countdown put in place what was required to provide this essential service.
How Countdown accelerated its customer service
Due to the unprecedented surge in demand for online shopping, customers could be waiting up to three days to place an order. For those people unable to physically get to a store, Countdown created a progamme that enabled them to receive priority assistance. This involved technology changes, such as re-coding parts of the website, and HR changes, such as re-deploying staff to work in the contact centre.
In less than a week, Priority Assistance was borne and Countdown proactively contacted organisations such as rest homes and those that cater to people with disabilities to let them know about the programme.
Meanwhile the chatbot Olive was deployed in every customer channel that made sense—from the shopping app to the call flow in the contact centre. Countdown found that people were happy to interact with Olive.
The use of Olive not only improved the online experience, it meant the chatbot was able to 'learn' more and become better at answering and/or directing enquiries.
How Countdown ramped up hiring
Employing 2,500 staff in such a short time was a huge challenge for both HR and IT. They reached out to those industries suffering the most under lockdown—tourism, airlines, retail—and asked if they could help fill the positions on the condition that their staff could return to their former jobs when things returned to 'normal'.
Rapid recruitment was done by a combination of video conferencing and in-person interviews over a weekend where people were interviewed in strict social-distancing conditions.
Meanwhile the e-learning capability was ramped up, so new hires could complete their training by video and hit the ground running when they reported for supermarket duty.
Peter Johnston is a strategy, business design and transformation specialist. He writes about these topics based on his experiences in many organisations. Having run business consulting teams across Europe, the UK and Australasia, he established and led the IBM iX consulting practice in New Zealand, and over the years has worked with Heathrow Airport, British Film Institute, ANZ Bank, Air New Zealand, Vodafone and Watercare, among others.