Data management has become more complex than ever before. The need for IT agility has resulted in growing data fragmentation and risks as a whole new range of cloud solutions are embraced by business. On the other hand, there is increasing need to comply with data governance and data location transparency standards caused by legislations such as GDPR.
The need for better data management is evident when we view the three underlying trends in enterprise IT. First trend is the emergence of multi-cloud as a new normal in IT. A survey by RightScale reports that as high as 84% of enterprises have a multi-cloud strategy in place. Fuelled by the need to embrace new cloud solutions to add specialized benefits to the organisation, the multi-cloud era means data is no longer limited to a single DC or cloud but is scattered across a myriad of applications in multi-cloud scenario.
The second trend, highlighted by a Gartner survey predicts that by 2024 as much as 50% of global storage capacity will be deployed as SDS. This trend of software defined storage is gaining momentum driven by the quest for IT agility. Third is the trend of containerization of applications as worldwide organisations move towards greater automation and efficiency. According to a Gartner estimate, more than 75% global enterprises will be running containerized applications in production by 2022 and the pandemic will probably make this a reality sooner.
As smart organizations look for agility and versatility, the answer lies in a simple, resilient and predictable way to manage data storage.
Software Defined Storage (SDS)
SDS solves the data infrastructure challenge by adding a software layer on top of commodity hardware and servers to create a well-defined, distributed storage architecture that can work seamlessly with multiple workloads.
The goal is to create a very easy and predictable solution that can start small and scale big in a non-disruptive way, on the fly. It should allow elastic expansion to 'grow as you use' rather than having to anticipate future requirements upfront. SDS should also provide resiliency allowing multiple copies of data to be spread across geographies and locations to protect against any single point of hardware failure. But what makes SDS most attractive is the very simple way in which it combines block, file and object data to drive business outcomes.
The Hedvig Advantage
The Hedvig platform by Commvault creates a SDS architecture that aligns very closely with the overlying application, irrespective of the use case. It gives the ability to provide the last mile granularity of storage with the right performance, right resiliency and right scale to support the particular application. Not only is Hedvig scalable (from as low as 3 to 1000+ nodes), it allows you to run on ARM64 servers making it very cost effective, especially in a Covid era where cost matters.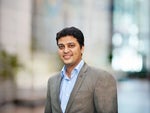 "Hedvig Distributed Storage Platform™ is Infrastructure on your terms that helps tailor your storage environment to your application and data demands through a software-defined storage platform. Built on industry-standard platform, it provides the multi-protocol support you require across block, file, and object storage with native application, hypervisor, container and cloud integration to consolidate your storage silos – eliminating your data fragmentation issues and help you comply with data governance requirements."
Huzefa Motiwala, Senior Director – Sales Engineering, Commvault India, APJ
Automation is at the core of Hedvig allowing you to set policies once and then it automates and orchestrates it to roll across at the click of a button. With Hedvig, gone are the days where you are putting monolithic architectures for each individual workload. Hedvig avoids data fragmentation and since protocols are managed at the software level, it makes tech refresh without any disruptions a breeze. All this with an agile and secure framework where data sovereignty is built into the solution.
Hedvig is designed to operate in all four use cases. It works well with primary storage and hypervisors from major players such as VMware of Microsoft. It is equally versatile when it comes to secondary storage across any existing data protection solutions. It is completely integrated with Kubernetes, Openshift, Docker and other container storage options and it supports new age apps that use object storage rather than the traditional file and block models. With Hedvig, CIOs finally have a simple, predictable and resilient way to manage data.