Bringing greater diversity to the boardroom is a trending topic in governance circles everywhere these days.
Fueled by rising awareness of racial and gender inequalities, activist investors and a dozen states enacting new laws requiring boards to diversify, there is also a profound business shift underway. Boards are expanding their narrow focus on shareholder value alone to consider the broader concerns of all stakeholders, the customers, employees and partners in the company's orbit.
Increasingly, investors are looking at companies through an environmental, social, and governance (ESG) lens, too.
"Board composition needs to reflect the demographics of customers and the real world," says Christine Spadafor, an experienced board director, BBC business commentator and CEO of SpadaforClay Group. "I think broadly about board diversity — not only diversity of gender and ethnicity, but also of thought, age, skills and expertise beyond the usual 'finance' requirement."
Reflecting a breadth of expertise in multiple business functions and life experiences is something every board needs today, agrees Cathie Kozik, a CIO Hall of Fame member who currently serves on two nonprofit boards. "One of the greatest challenges for boards is finding people who have more than one thing to offer."
Packing a one-two punch
The encouraging news for CIOs is that having technology leadership and digital expertise backgrounds fills at least one type of diversity check-box in a board search.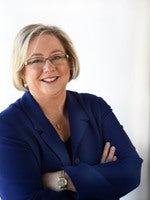 "That's how I got on my first board," recalls Kozik, whose gender and tech background made her doubly appealing to the nonprofit healthcare company recruiting her in 2001 while she was CIO at Tellabs. "The system was only one hospital in 2001, but they were about to bring in electronic health records, which was a significant investment. They had bankers, accountants and consultants on the board, but they didn't have IT expertise."
Kozik still serves on that board, which ultimately guided the hospital's expansion (and is now part of) Northwestern Medicine, a $6 billion healthcare provider in the Chicago area.
Wanted: Next-gen board members
An historic lack of diversity is deeply rooted in the culture and recruitment practices of S&P 500 boards, which are overwhelmingly stocked with 60-something white men, usually former CEOs and CFOs, according to the 2019 Spencer Stuart Board Index report.
The brightest spot of corporate progress in the report was the fact that 59% of the 2019 incoming class of 432 independent directors were "diverse" (i.e., women or minorities). But as the report carefully notes: "Because boardroom turnover remains low, with the new directors representing only 8% of all S&P 500 directors, changes to overall composition continues at a slow pace."
The diversity gap issue isn't just a corporate business problem. Thousands of private and nonprofit boards are also struggling to place women and people of color around that table of older, white male faces. Recent research studies from Deloitte, McKinsey and others have regretfully concluded that progress toward truly diverse board representation is moving at a glacial pace.
Manbassadors welcome here
Scarcity of open board seats is part of the issue, since the average tenure of a public company board director is 12 years, says the Spencer Stuart report. But it's also an enduring sign of the infamous old boys' network in action. When board seats do come open, they are usually filled from personal network connections.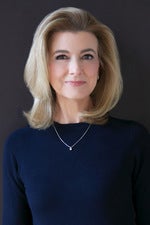 "Studies show that gender plays a role in the development of strong network connections," says Spadafor, who lectures widely on gender equity. "Many of these studies report that women's networks aren't as extensive as men's for a variety of reasons. One way for women to grow their networks is to enlist men as allies — 'manbassadors' — engaging men as partners to help broaden their networks."
"In my experience, men are eager to support their female colleagues," she adds. "All we need to do is ask. It's not about competing networks; it's about partnership and mutual support among colleagues."
CEO Jocelyn Mangan agrees. "The problem isn't the pipeline; it's the network," says the chief executive and founder of Him For Her, a California-based nonprofit that connects board-ready women executives with influential CEOs. The group originally operated via a series of private dinners but lately has been holding virtual conversations instead.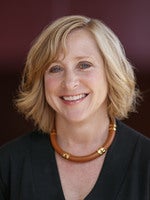 "We engineer serendipity," Mangan likes to say, referring to the way so many board connections happen through personal introductions. The list of Him For Her "allies" who support the group includes prominent CEOs and board directors from companies such as Zoom, Intuit, The New York Times, Dunkin' Brands, LinkedIn and Bank of America.
Launched two years ago, the venture has created a network of 1,700+ board-ready women executives, Mangan says, and has facilitated an estimated 2,500 introductions through the group dinners and virtual gatherings.
Good governance matters most
Perhaps the most critical change of all must happen within the boardroom itself.
"I think boards need to practice better governance, says former CIO Jean Holley, who has experience serving on multiple boards and also serves as a board consultant. "I have very strong opinions about boards being diverse. Without that rainbow of experience, you're really missing something at the table."
In her advisory work, Holley applies an engineer's precision to the discipline of finding and evaluating candidates to fill the board's talent gaps. She created and uses a "Sample Board Skills Matrix" — a checklist of required competencies the board is looking for in a new member. The matrix includes ethnic and gender diversity representation, as well as check-boxes for specific professional experience, including marketing, IT, HR, M&A and strategy development.
"This is where good governance comes into play — you plan your search based on your gaps," Holley explains. If a board member lobbies to include a candidate who doesn't possess the right set of competencies, that checklist keeps the discussion "anchored around the facts," she adds.