It was 2015 when Microsoft co-founder Bill Gates warned about the threat of a pandemic during a TED talk titled "The Next Outbreak? We're Not Ready." As we have seen, the world was in fact not ready, but the coronavirus pandemic has shown that technology is a major ally during a disruptive crisis, allowing us to be connected and businesses to continue operating.
During these tough times, CIOs can play a prominent role in establishing resilience for their organizations, in order to ensure business continuity throughout the coronavirus crisis and beyond. CIO Middle East talked to teach leaders in different sectors to know more about how their companies are operating during the coronavirus pandemic and lessons they have learned about business continuity planning (BCP); the issues that come up are not only about technology.
Preparedness, adaptability and agility are key
Established in 2009, King Abdullah University of Science and Technology (KAUST) has moved to a work-from-home paradigm in line with Kingdom of Saudi Arabia business directives established to avoid the spread of the coronavirus. KAUST is proud to say that they have made the transition to a fully virtual educational model.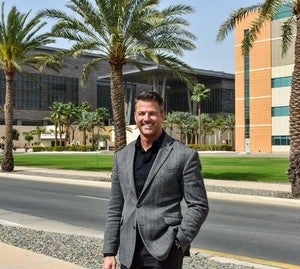 "A critical component of any organization's business continuity plan is information accessibility and communications that enable effective situational awareness and supports the leadership's real-time decision-making process," says Jason Roos, CIO at KAUST. "This specific functionality is primarily the responsibility of the CIO and therefore he or she must ensure that communications infrastructure is designed with resiliency in mind to withstand various component failures without resulting in service failure that adversely impacts the organization's ability to operate effectively."
Roos specifies that he is referring to all communications systems including land line telephones, cellular phones, SMS communications, emergency radios and satellite phones, as well as "all IP enabled communication channels such as video and voice conferencing services, email, and any other digital collaboration tools as the responsibility of the CIO when conducting business continuity planning."
KAUST has been developing detailed business continuity plans around a multitude of different scenarios. These plans are updated annually and its Emergency Management and Risk Management teams continually review them to support the operational effectiveness of the organization. "In our exercises we've planned to deal with various scenarios such as sea cable outages, distribution router failures, primary telecommunications link failures, and other examples that would require us to revert to secondary communication systems to minimize the operational impact to the delivery of our services," Roos says.
Roos's goals as a CIO, especially during the pandemic, are clear: "Faculty, student, researchers, and staff need to have the ability to function whether they are on or off our campus."
Lessons learned? Be prepared for different scenarios and continually test capabilities through various exercises and drills to ensure that not only the necessary technologies are available, but that people are trained to use them when the time comes, says Roos.
Spread of virus spurs communications
More and more businesses are looking to improve their business continuity plans to deal with the long-lasting impact of COVID-19 and better prepare for future emergencies.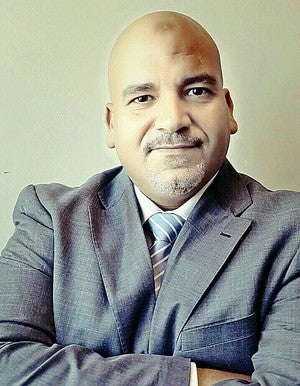 For Ikea Saudi Arabia and Bahrain, an effective BCP strategy has to address these major points: prioritization of employee safety, identification of the risks and impact (in this case, of COVID-19) and implementation of transparent communications.
"As the impact and spread of COVID-19 continues, we reshape the way businesses operate; it's critical that we review existing business plans, including our current business continuity plan and business disaster recovery plan," explains Mohamed Mousa, CISO (chief information security officer) at IKEA Saudi Arabia /Bahrain. "The glaring example of that is improving e-commerce channels in order to guarantee the opening of our channels with our dear customers."
IKEA has established a communications plan that includes providing employees, senior management, customers, suppliers, and government regulators with regular updates, and in order to achieve this goal the IT department has become a key player in BCP. Digital transformation programs that support complete service mobility and secure, reliable communication channels are a crucial part of this role.
Lessons learned? "This crisis gives us great lessons to cooperate more, move dynamically, and adopt new ideas and initiatives vastly and effectively. Transparent and clear communication will be our main tool to pass this crisis safely and successfully," Mousa says. "This is the main and great lesson we learn. Post COVID-19, I expect that IT will be more effective in guaranteeing the continuity of business and fast recovery from any expected adverse effect."
Working remotely still needs to be in the BCP
In any modern, digital business environment, establishing IT resilience is important if you want your business to survive in a time of disruption and crisis. However, the COVID-19 outbreak has presented businesses with many unforeseen challenges due to its rapid spread and global reach.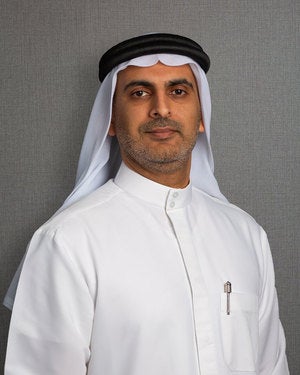 Gargash Group, which has diverse interests in the UAE including automotive, real estate, hospitality and financial services, believe it is important to keep investing in their business continuity plan.
"While our migration to work from home was relatively smooth, I think returning back to offices and switching into 100 percent back to office has been a challenge," says Faisal Ali, CIO at Gargash Group. "Processes of unwinding the remote systems is a challenge. The decision to keep them running [or] switched off is a grey area. While there are costs involved in maintaining the infrastructure associated, there is always a possibility of going back into a lockdown — something that I am sure that most of the CIOs had not experienced or thought off before."
Ali explains that technology is not the only asset that has been crucial during these times. Human resources have proven to be effective partners within the organization. "The most important lesson that I have learned personally is that there is no substitute for rolling up your sleeves, sharing the workload and having one-on-one conversations with your team and lead them from the front."