Amid the panic cries of economic slowdown, July 13 marked a happy day for India's digital economy: Sundar Pichai, CEO of Google and its parent Alphabet, announced the company will invest Rs 75,000 crores (USD 10 billion) through its Google for India Digitization Fund over the next five to seven years.
Google will devote almost half of that sum to buying a stake in Indian mobile network operator Reliance Jio.
The mix of equity investments, partnerships and operational, infrastructure, and ecosystem investments is intended to accelerate India's digital economy. Its focus is on four areas: enabling affordable access and information for every Indian in vernacular; building new products and services that are deeply relevant to India's unique needs; empowering businesses as they continue or embark on their digital transformation, and leveraging technology and AI for social good in areas like health, education, and agriculture.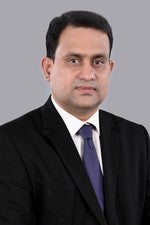 The lack of information in local languages is a major deterrent for digital penetration in rural areas, according to Sharath Srinivasamurthy, Research Director for IDC India's Enterprise Solutions & ICT Practices. "Google seems to be trying to address this issue. We expect this investment to be channelled towards affordable internet to rural masses and high-quality smartphones to increase digital adoption. And also towards education, both in empowering and enabling teachers and making education accessible to the remotest corner of the country," he says. Google can achieve this by leveraging its G-suite office productivity software, YouTube, and other applications using its cloud platform as the backbone. "We also expect investments flowing into start-ups in Edu-tech space in this regard," he says.
Leveraging Google's AI technologies to help farmers is a good move, as agriculture is the backbone of the Indian economy and the sector needs to be digitized to a great extent, Srinivasamurthy says. "Technology can play a major role in terms of accurate forecasting, providing the right information and resources to farmers at the right time. We expect investments in this area to be a mix of partnering with government and funding start-ups working on innovative solutions in agriculture space."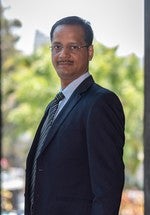 Goutam Datta, chief information and digital officer at Bajaj Allianz Life says Google's investment in the Indian tech industry will play a huge role in developing an institutional ecosystem in India, especially with the current restrictions on the entry of foreign talent to advanced countries and the broader challenge of the current pandemic.
"This will encourage ideation and collaboration across economies," says Datta. "This will also overspread digitization benefits to the remotest corner of this large country and help co-create assets for the long term, in a way that boosts democratization of digitization across multiple regions, languages and businesses, even in rural areas that are currently digitally untouched."
Avadhut Parab, Global CIO at Mumbai-based pharmaceutical company Wockhardt, sees Google's plan as offering a number of benefits for companies like his. "Solutions offered by Google in the areas of health and life science will make products and services more affordable in the global market, including in India," he says, "This will bring competitive advantages to products 'Made in India.'"
Another benefit of the plan for Parab: "With a strategic focus on India, Google Cloud can be localised to meet the Data protection Law."
Google has long seen India is a growth market and, as Pichai puts it, this investment is a reflection of Google's confidence in the future of India and its digital economy.
Pichai said building products for India has helped Google build better products for users everywhere, citing the examples of Gpay (which had 67 million monthly active users in India in 2019), Read Along (an AI-powered reading tutor app made for Indians) and an AI flood forecasting initiative that started in India.
Google started its journey in India in 2004. One of the local success stories that Pichai shared is the digitization of small businesses: "Just four years ago, only one-third of all small businesses in India had an online presence. Today, 26 million SMBs are now discoverable on Search and Maps, driving connections with more than 150 million users every month. What's more, small merchants across the country are now equipped to accept digital payments."
India has become the investment destination for U.S. tech giants in recent months: Mukesh Ambani, chairman of Reliance India, said during the company's annual general meeting this week that Google is investing Rs 33,737 crore for a 7.7 percent stake in Reliance Jio. This comes months after Facebook bought a 9.9 percent stake in Jio for Rs 43,574 crore. Jio will work with Facebook's WhatsApp for its e-commerce platform JioMart. Apple's Taiwanese manufacturing partner Foxconn also has plans to shift production to India, investing around USD 1 billion to do so.
IDC's Srinivasamurthy said that investing in large firms can drive large scale digitalization. "The timing seems to be interesting as India has banned 59 Chinese apps. Some of the apps banned include browsers, social media, communication, video sharing apps. Google might be looking at capturing that market either through their direct products or investing in start-ups who are working on similar apps."
Pichai appreciates Prime Minister Narendra Modi's vision of Digital India: "The country has made huge progress in getting a billion Indians online. Low-cost smartphones combined with affordable data, and a world-class telecom infrastructure, have paved the way for new opportunities," he said.
"The dual challenges to our health and to our economies have forced us to rethink how we work and how we live. But times of challenge can lead to incredible moments of innovation. Our goal is to ensure India not only benefits from the next wave of innovation, but leads it," Pichai concluded.