Acquiring and retaining skilled staff can be tough for every sector, but arguably the challenge that CIOs face is among the hardest. Prior to the pandemic, New Zealand IT departments could—and often did—supplement local recruitment with international talent, but now they are even more reliant our education system to deliver industry-ready graduates.
So will proposed reforms to the tertiary sector provide fit the bill? The answer is sadly 'no', and it isn't down to a lack of trying on behalf of the IT sector. Frankly, we've lost all confidence in the approach taken by the government and the Tertiary Education Commission (TEC) around reform over the last few months.
This is despite the tech industry, alongside others in the engineering and creative sectors, working extremely hard to get a good outcome in the industry-aligned part of the Review of Vocational Education (RoVE). This massive review is basically changing the shape of the vocational education sector for a generation and this will, in turn, have a significant impact on our industry.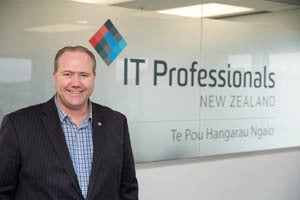 We are really united on this, and we've written to Minister of Education Chris Hipkins about the process in a letter co-signed by the heads of every significant tech and engineering body in New Zealand. Organisations which signed letter include IT Professionals, NZTech, NZRise, EngineeringNZ, EEA (Electricity Engineers Association), Agritech NZ, BioTech NZ, TechWomen, WaterNZ, ACE NZ (Association of Consulting Engineering), IPWEA NZ (Institute of Public Works Engineering Australasia), FinTechNZ, AI Forum NZ, Canterbury Tech, and provider bodies CITRENZ (Computing and Information Technology Research and Education New Zealand) and QTI (Quality Tertiary Institutions).
The focus of our concern is the Workforce Development Councils (WDCs). These are six new quasi-governmental bureaucracies that will be established to work with industry on future skill needs, then shape the education system to meet those needs via skills and qualifications.
We've been pushing hard to have at least one WDC that's focused on the future of work; for example, helping all other areas work through the impact of technology on their industries and the resultant training and education needs. Instead, we have a WDC model with tech alongside hairdressing, beauty services, sports and recreation. This is because the TEC has opted to use outdated ANZSIC (Australian and New Zealand Standard Industrial Classification) codes to try to group 'industries'. These haven't been updated in 14 years. In 2006 it might have made sense to bundle tech and hairdressing together, but certainly not now.
Not having a full industry understanding normally doesn't matter from a government analysis or policy perspective—provided the bureaucrats listen to the industries giving them advice about their own industries. But in this case, they've chosen not to do when the tech sector presented a united view on this stuff.
Our intention is not to embarrass the officials about this—they're doing their best in a tough situation. But we can't stay silent. It is extremely important that we get this right. We're talking about a once-in-a-generation change to the future of education, and the current outlook from the ground up is fixed in seriously old thinking, and that's going to impact the outcome very badly indeed.
There's a massive opportunity with this review but there's now a very real chance we won't just waste the opportunity, we will end up in a worse place than we started from—after spending hundreds of millions of dollars to get there.
Setting up six mini-bureaucracies without a joined-up focus, and bundling industries like tech and hairdressing together, will not achieve a good outcome for anyone.
Make no mistake: Jobs are changing. The robots are coming. As an industry, we know this. The Productivity Commission knows this; they've reported on it regularly. New Zealand knows this. It's not up for debate.
Technology education is crucial to these changes, as are business and entrepreneurial skills, creative thinking and more. Our education system needs to adapt to make sure New Zealand is ready, which is part of the reason for these major changes in the first place.
As it stands, the needs of the industries that these reforms are meant to support have been ignored in favour of models and classification codes. The big picture has been lost in the bureaucracy, a focal point for the future of work has been scrapped, and New Zealand will be worse off because of it.
We're calling on Minister Hipkins to step in and sort it out. It's not too late and a few small changes to industry groupings now will make a huge difference later—not just for our industry, but for the future of vocational education across all of New Zealand.