The coronavirus pandemic has CIOs reshuffling their IT project deck to shore up operations in the near term and bolster their companies for the long term. Since March, IT leaders have fortified business continuity by boosting network bandwidth, increasing VPN licenses, rolling out new collaboration tools, and taking other steps to better enable remote work.
Now CIOs are rethinking their 18-month plans, forgoing planned upgrades while fast-tracking productivity, automation and other strategic initiatives that better position them to serve customers, often in a digital, contactless fashion.
Hoarding cash for the future
But here's the challenge: CIOs have a backlog of IT projects on their plates and less cash to invest in them, as CFOs clamp down budgets, says Gartner analyst John-David Lovelock. "Cash was king — now it's emperor," Lovelock tells CIO.com. And when organizations don't know how much cash they're going to make in a year, they hold onto it dearly, he adds.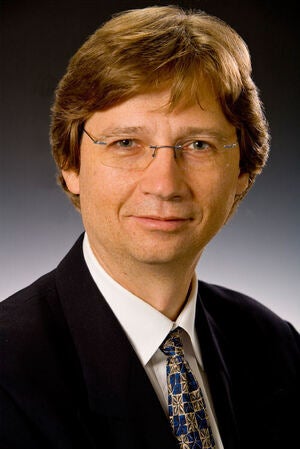 Decisions around what stays versus what goes vary by sector, but trends straight out of the corporate IT cost-cutting playbook are emerging, according to Lovelock. Initial cuts appear in discretionary spending on laptops, tablets, smartphones and printers, as well as data center upgrades. CIOs are renegotiating or differing recurring payments and downsizing vendors.
IT leaders are postponing new projects and re-evaluating ongoing projects against their time to cash and value, how much they will cost to complete and the return relative to that spending. For instance, a three-year project that is 30 months along will likely get pushed to completion. Projects that are in the early going will continue unless they're slated to run long.
Below CIOs share their reprioritization punch lists with CIO.com.
LA municipal employees get remote desktops
When the coronavirus surged in California in March, City of Los Angeles CIO Ted Ross convened a meeting of his staff, where he asked a straightforward question: "If we had to switch 15,000 people to telework, how would we do it?" All agreed that if they applied the remote work processes they had at the time the experience would leave employees frustrated and angry.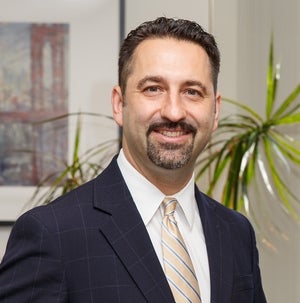 Ross accelerated the city's shift to remote desktop technology, using Zscaler technology to enable everyone from rank-and-file workers to district managers to access applications from their computers while working anywhere.
The IT staff also digitized a manual building permit process. Previously, people came to the office and filled out paperwork; now, it is done online and via e-signature technology. But Ross says there is more work in store on that front, as "too many processes still rely on in-person contact."
Ross' teams would have tackled this project list over time, but the pandemic accelerated the work, forcing his teams to make faster commitments. His current challenge? Avoiding staff burnout, including getting staff to stop responding to emails at all hours. "It's not a great cultural norm to have people who are working around the clock," Ross says.
Salmon producer resets for business continuity
Before COVID-19 hit, leading Atlantic salmon producer MOWI had on its IT wish list a plan to separate IT from operational technology and research and test desktop-as-a-service software for 5,000 employees, says Robert Berkenpas, the Norwegian firm's group manager for infrastructure and operations.
Both projects have been put on the backburner until next year, as the IT team of 100 employees focus on boosting bandwidth and network stability, Berkenpas says. "It was all-hands-on-deck to make sure that business operates as usual," he adds. "My team really pulled it off, rising to the occasion to help make the experience seamless."
The outbreak has forced MOWI to scramble in other ways. For instance, more people chose fresh over frozen salmon before March, but that changed as consumers began hoarding frozen foods. Fresh salmon prices started to decline. "Where we saw an increase in demand for our frozen produce, we had to upgrade our production capacity," Berkenpas says. "In the U.S. we are adding extra capacity to meet the demand."
One thing he's not looking forward to: Repitching the IT/OT separation and DAAS project proposals at the end of 2020, adding that he will have "to do the same work I did to get them on the table again next year."
Software maker puts the kibosh on hardware augmentation
On March 10, Rocket Software CIO Matt Deres hashed out a four-point plan that summarized IT priorities for the maker of software for IBM mainframes. First was supporting renewals for and retention of existing customers, followed by enabling new sales. Third and fourth were supporting Rocket's 1,400 employees, known as "rocketeers," and bolstering cybersecurity, as hackers sure do love a good pandemic to exploit, Deres says. Even though rocketeers are tech-savvy, a distracted employee could unwittingly click on malware, downloading a dangerous payload, he adds.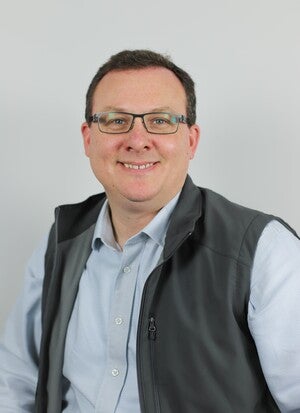 Deres had planned to pump more money into data center hardware, including servers and networking gear, to better support IT staff. But when company sent employees home, Deres canceled the upgrades because — why bother? The focus shifted to enabling programmers and product managers to work from home. To foster more open collaboration, Deres purchased an enterprise license to Slack earlier than expected. "My job is to never let a rocketeer fail," Deres says.
Recovery means more investments in digital and cloud
As enterprises move further down the recovery curve, CFOs will begin to open their coffers to CIOs. Ongoing projects put on hiatus — think that IT/OT separation at MOWI — will restart, while new projects that meet time to value and return to cash thresholds will get started. Essentially, CIOs will install technology that will further digitize the business.
That means more cloud. To lower up-front costs, CIOs are spending more on subscription-based software products — SaaS — and cloud infrastructure, Lovelock says. Essentially, if a technology can virtualize processes and make them contactless, CIOs are implementing or building it. "The penetration of cloud will go up," Lovelock says.
It certainly has at IHS Markit, which revved up its migration to Amazon Web Services (AWS) after inking a strategic deal in April to entrust a substantial portion of its compute assets to the cloud provider, says CIO Chad Moss, who says the C-suite had discussions about whether to pause or continue on its cloud journey after the pandemic hit. Currently 30 percent of the migration is in the books.
Moss adds that IHS Markit's decision to manage the business to a "downside scenario" by taking costs out of the business in March has given him the "opportunity to accelerate IT investments today."