The pandemic has impacted all industries and education has been no exception. For the Higher Colleges of Technology (HCT), the UAE's largest higher educational institution, this crisis accelerated a digital transformation initiative meant to move the university toward an Uber-like model for delivering education and preparing graduates to be entrepreneurs.
Starting in March, HCT went completely online and by the end of May, 23,000 students as well as 2,500 faculty members and staff spent 1.4 million hours working and studying remotely to complete the semester without a hitch.
The move is a foretaste of the university's planned transformation to a fully digital campus built on a core learning management system. Adoption of digital technologies, training of the faculty, and end-to-end application integration is enabling the university to adopt a new model of student and faculty engagement, after awarding more than 72,000 degrees since 1991.
HCT's plan, among other things, calls for students to be able to pursue very specific skills-oriented credentials – rather than follow a traditional years-long path to a degree—and to allow both students and faculty members to enroll from anywhere and work and study online.
Tech can eliminate need for a physical campus
"In other words, you would source a student from anywhere and you would source faculty from anywhere. A hundred percent technology powered, education system or higher education offering without actually having a physical campus, exactly like Uber, who have no cars," says Dr. Jihad Mohaidat, vice president of Education Technologies at HCT.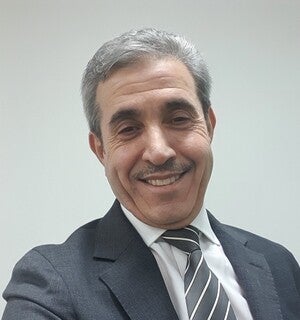 The plan has been several years in the making. A few years ago, HCT began planning what the university should look like 10 years in the future. It developed an education technology strategy that focuses on what technologies need to be available to help build what it expects its future to look like.
This comprises five pillars including a competency and skill-based approach for student education; robust IT infrastructure to support the institution's future vision; applications to create an interactive experience; a train-the-trainers initiative; and suitable content.
As part of the planning, it identified the need for a core learning management system and selected Blackboard Learn, a multimodule, web-based education platform designed to allow organisations to add online elements to traditional programs and develop and manage completely virtual offerings.
Since no single IT application can meet every expectation of every end user, Blackboard's learning management system has been adapted to be able to interconnect with other content applications through APIs and various external tools.
App integration avoids vendor lock-in
HCT has leveraged the Blackboard platform to integrate the learning management system with other content development tools.
"We have a series of education consultants that are always being used to help, guide and advise HCT on some of their roadmap activities. I think this is one of the reasons why you know, the relationship is strong, because we are on the ground," says Robert Speed, vice president, Middle East and Africa, at Blackboard.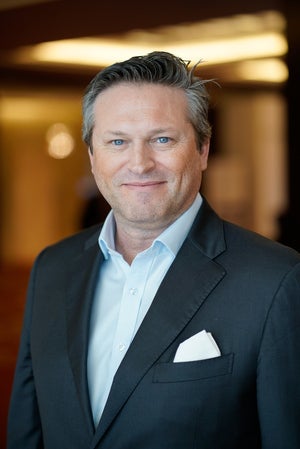 Being a global technology vendor, Blackboard has a lot of best practices from around the world. "We have got millions of users and thousands of customers that are all in a similar position and that knowledge and expertise from around the world is something that HCT can tap into," says Speed.
This has empowered the university faculty to publish content on their own into the core learning management system, rather than depending on requests to a central team to integrate their content into the core learning management system.
"We made it in a way where we decentralize such kind of operations and give access to the faculty to utilize other development tools that are integrated with Blackboard," Mohaidat says. "I want to focus on the integration capability rather than actually getting help. That is probably more crucial to us and more important. There is a lot of activity in the pipeline with more integration to ensure decentralization and utilize much more of the capability of Blackboard."
In early 2019, HCT also decided to investigate the adoption of micro-credentials for higher education, instead of the traditional academic approach. Micro degrees are a manifestation of competency-based education, which seeks to tie credentialing to specific skills sets.
The university's Uber-like, smart e-learning strategy is part of its vision for a digital campus. This futuristic approach includes curriculum personalization, digital credentials, and campuses with no physical borders.
Big data is key for virtual learning
Big data plays a big role in HCT's strategy. The university started its big data journey a couple of years ago by building a data lake. The data lake is responsible for capturing every single data point generated inside the university. The university started collecting data a year ago and utilized this capability extensively during the pandemic lockdown.
"We were able to track every single student during the pandemic," Mohaidat says.
As an example, data captured during the pandemic lockdown was able to show the number of sections being run simultaneously; which faculty delayed the start of their lecture and by how many minutes; and which faculty finished their lectures earlier and by how many minutes.
The big data platform contains data from multiple sources and serves as a unified data layer, allowing the university to analyse voluminous data in any format—structured, unstructured or semi structured—via reporting, dashboarding and machine learning applications.
Monitoring and aggregating the data is key to the university's Uber-like education strategy. "You have to see what is happening in order for you to make decisions," says Mohaidat.
Pandemic speeds move to online education
Meanwhile, as the pandemic raised concerns about the general wellbeing of HCT's community, it also caused the university to pilot distance-based education by introducing students and faculty to a fully online mode of delivery. The core business went fully online, ensuring students had uninterrupted access to their course content, real time interaction with the faculty, and access to key e-services.
The university was able to test its readiness for online delivery through a two-day pilot in early March 2020. The Blackboard Learn learning management system and Blackboard Collaborate Ultra solutions provided the framework to deliver this remote experience. High-impact training for HCT's faculty supported the transition to online delivery of teaching.
HCT's strategic planning had laid the groundwork. "We were completely prepared," Mohaidat says.
The actual switch-over of operations by the university involved a few days of pilot testing to ensure the online content tools were synchronized. The university ran the remaining part of its ongoing semester from 22 March to 7 May, completely online. Blackboard Collaborate was used to consolidate the student usage data.
During this period, the university did not suffer any outage and completed the semester exams online as well. At present, the summer session is also running online, without any hitch.
Blackboard applications are hosted on AWS and Blackboard's Speed points out that latency of the vendor's applications have not been a concern in the region. "We have not really seen any issues and we host with Amazon globally. In fact, we have seen crazy numbers of students online at the same time – over a million students online at the same time," Speed said.
The Blackboard applications are also built to work offline, allowing student to complete their assignments and tasks even when they are not connected to the Internet.
According to Middle East data provided by Blackboard, usage numbers spiked significantly during the period March to May 2020, year-over-year:
Blackboard Learn: 25 percent increase in users
Blackboard Collaborate: 400 percent increase in users
Mobile access: 117 increase in users
Cloud-based education creates pricing issues
The concept of micro-credentials, competency-based education, and the Uberization of education has its challenges for technology solution vendors as well as educators. Public cloud licensing is based on usage by the end user, whether the end user is engaged full time with the application or part time.
In the case of HCT, with the concept of remote, demand-based education and micro-credentials, a student is not necessarily engaged with the university for the full span of 12 months.
According to Mohaidat, there needs to be a distinction between an aggregated number of students enrolled in the university for higher education, versus full-time students, and this leads to the concept of full-time equivalent students.
"You need to have a different business model. How would you calculate the total number of students as full time equivalent students or FTEs?" asks Mohaidat. "Blackboard needs to start thinking. You have to come up with a business model of how to calculate FTEs rather than number of students."
A few years ahead, when HCT is delivering on its new education strategy, students may enroll themselves as new users, and may also come and go in terms of completing their competency evaluation. The question is therefore, how will vendor licensing change to be in sync with this disruption in student enrolments and online activity?
With the deep partnership with Blackboard and the strong direction by leaders such as Mohaidat, the innovation demonstrated by Higher Colleges of Technology is path breaking in the region. Competency based education as adopted by the university and recommended by its forward-looking stakeholders potentially has huge benefits for the future graduates of UAE and the region. This can only further drive entrepreneurship and economic development in the UAE.